Since Donald Trump was elected president, occupancy rates at his namesake luxury property in Manhattan have plummeted, as the building has become one of the least desirable in New York City.
Trump Tower has experienced an occupancy rate drop from 99 percent to 83 percent since 2012, according to a report published by Bloomberg on Tuesday. The building's vacancy rate is about twice the average for buildings in Manhattan.
Property records obtained by the news outlet show that more than a dozen condos have been sold since the 2016 election. According to transaction records from nine of the condos, eight of the units were sold at an inflation-adjusted loss.
"No one wants in that building," Michael Sklar told Bloomberg. Last year, Sklar sold his parents' condo unit for just over $1.8 million. When his family bought the unit in 2004, it was priced at $1.4 million. They spent $400,000 to remodel the property.
Sklar added that "the name on the building became a problem" and that the extra security measures added to the building after Trump's election made living there more difficult.
Trump ran his 2016 campaign from the building, and after his inauguration in January 2017 first lady Melania Trump and the president's son Barron Trump continued to live in the high-rise for six months. According to NBC, the president has visited the Manhattan property more than a dozen times since entering the Oval Office.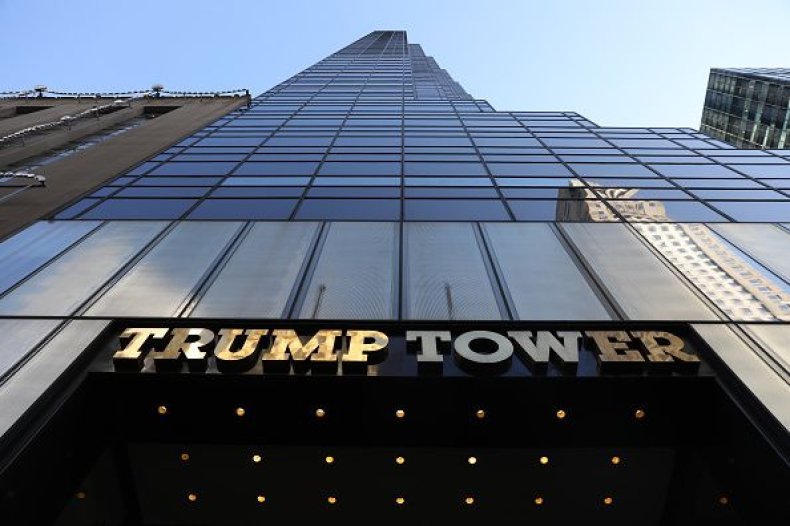 New York City residents highly disapprove of the job Trump is doing as president, according to a poll conducted by Quinnipiac University. The poll, conducted from March 27 to April 1, surveyed over 1,000 city voters.
Seventy-one percent of New York City voters disapproved of the job Trump has done in office, while 26 percent approved. Eighty-one percent of Republican voters polled approved of Trump, while every other group surveyed disapproved.
In the borough of Manhattan, where Trump Tower is located, 81 percent of voters disapproved of Trump's job performance. Less than 20 percent of voters polled from the borough approved of the president.
Trump Tower has also struggled to fill over 40,000 square feet of empty commercial space. The space is not filled despite lower than average prices for the area, according to Bloomberg.
Barbara Res, a former executive at the Trump Organization who was involved in the construction of the high-rise, told Bloomberg that she wouldn't want to have an office space in the tower.
"Why would you go there? It's a wonder he doesn't have 50 percent vacancy," Res said.