Trump Supporters Celebrate 'Happy No Collusion Day' Outside NYC Trump Tower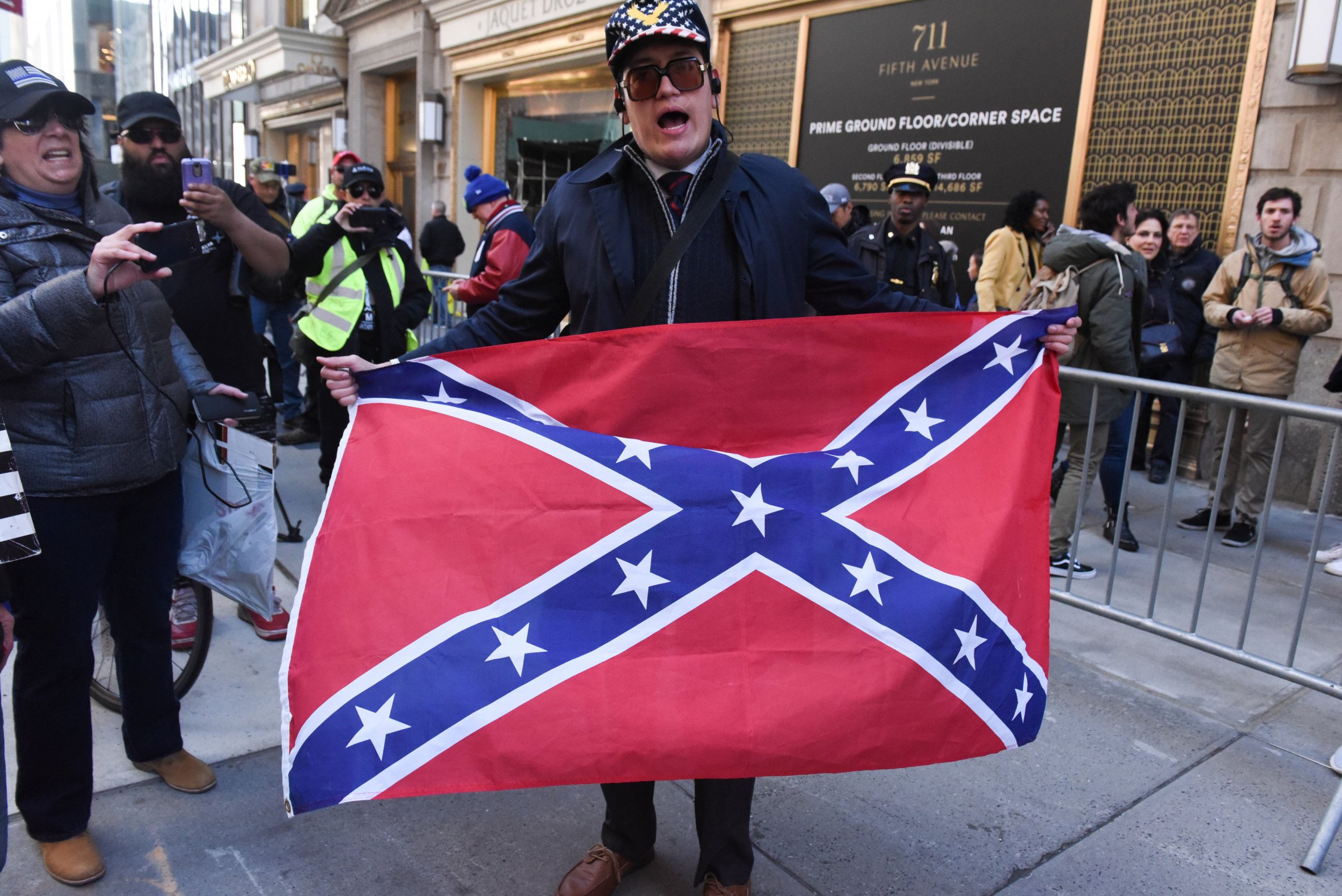 Hundreds of supporters of President Donald Trump celebrated "happy no collusion day" outside of New York City's Trump Tower Saturday, one day after Special Counsel Robert Mueller concluded his 2016 Russia investigation.
A few hundred Trump supporters waved massive "Make America Great Again" banners and chanted "no collusion" in a rare pro-Trump NYC rally outside the president's namesake 5th Avenue tower. The supporters were brought together to congratulate the president and his administration for avoiding indictments through several grassroots pro-Trump organizations and social media groups from New York, New Jersey and Connecticut. The president's supporters held up signs reading "America Will Never Be A Socialist Country" and several women adorned Melania Trump's infamous "I really dont' care, do you?" jacket.
The pro-Trump rally in New York came one day after Mueller ended the years-long probe into 2016 presidential election interference and the findings were delivered to Attorney General Bill Barr.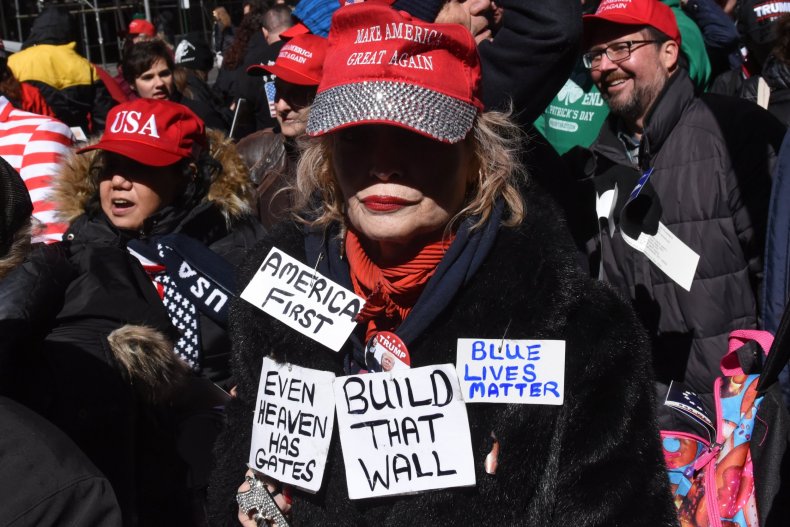 Newsweek subscription offers >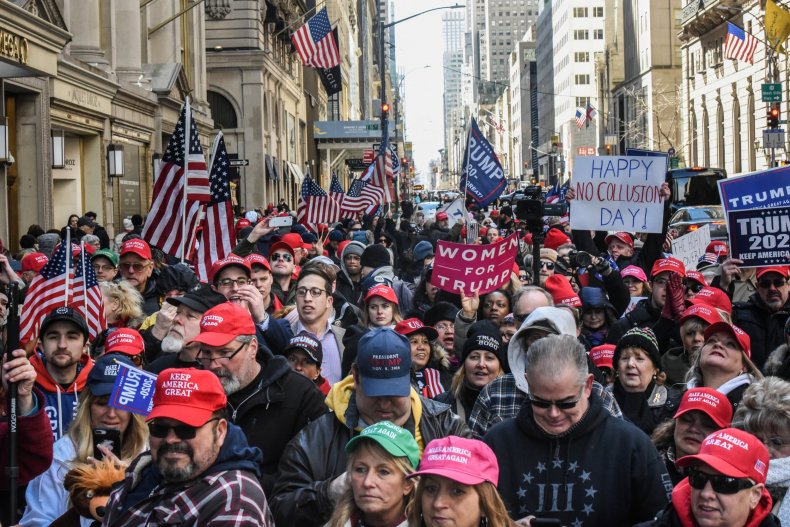 On Sunday, amid ongoing bipartisan calls to release the report to the public in-full, the Justice Department sent the Senate Judiciary Committee the Mueller report findings, stating, "The investigation did not establish that members of the Trump campaign conspired or coordinated with the Russian government." No new indictments are expected to be handed down related to the Russian collusion investigation at this time.
Trump's supporters rallying outside Trump Tower were cordoned off with steel barriers and a large police presence was on-hand. Entire families waved "Trump 2020" banners and even babies in strollers were adorned with "deplorable" t-shirts and "MAGA" caps.
Newsweek subscription offers >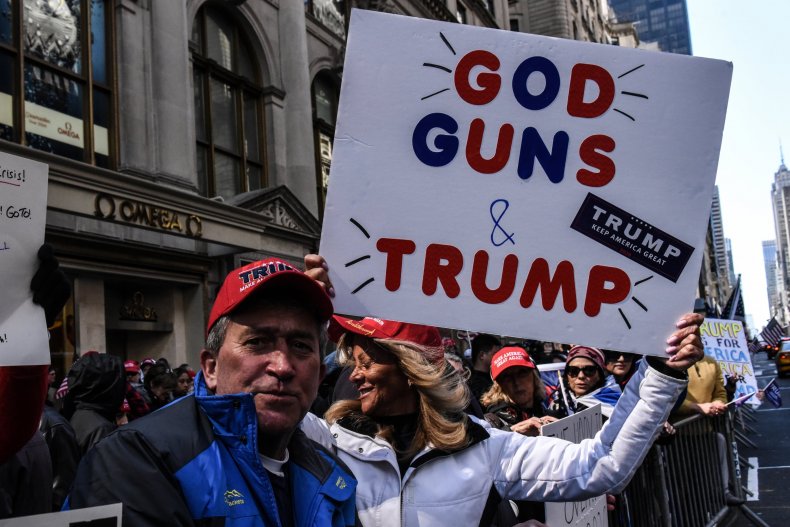 Several "Drain the Swamp" posters featured cartoon illustrations showing former President Barack Obama, former Secretary of State Hillary Clinton, Democratic Sen Chuck Schumer and House Speaker Nancy Pelosi appearing to drown. Jovi Val, a local right wing activist, even waved a confederate flag in the Yankee city. One man in the warmly dressed crowd in front of the posh midtown fashion stores wore a t-shirt proclaiming, "Not a racist, not a bigot, not a homophobe, not a Democrat." Livestream video of the event shows loudspeakers playing Billy Idol and Beatles classics as the crowd attendees sing along and insert the word "Trump" into various portions of the songs.
Just a few blocks away in Columbus Circle on Sunday, Democratic senator and 2020 presidential candidate Kirsten Gillibrand held her own rally in New York City to give her first major speech of the campaign.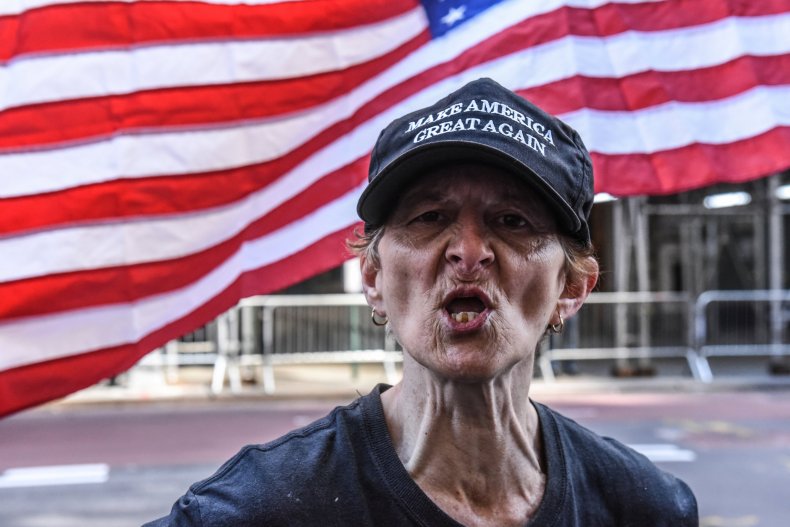 Although the raucous crowd of Trump diehards have declared "victory" in the wake of the investigation, the report summary revealed Sunday noted that it does not fully "exonerate" Trump from the collusion claims. Democratic Rep. Adam Schiff told ABC's George Stephanopoulos Sunday there is "still significant evidence of collusion."
Trump Supporters Celebrate 'Happy No Collusion Day' Outside NYC Trump Tower | U.S.