The Trump administration announced on Wednesday that it is moving forward with plans to reclassify toxic nuclear waste from Cold War weapons research, downgrading some of it from the highest level, in order to cut costs and quicken the disposal process.
The waste under review is currently located at three DOE Defense Reprocessing Waste Inventories: the Hanford Site in Washington, the Savannah River Site in South Carolina, and the Idaho National Laboratory.
Environmental campaigners hit back, accusing the Department of Energy (DOE) of risking the health and safety of Americans through what it characterized as a reckless and dangerous departure from decades-long convention in the country's handling of its nuclear waste.
But an expert in nuclear waste management said DOE's shifting approach is both reasonable and desirable—provided it is transparent with the American public in order to build confidence that it is disposing of the toxic material responsibly and safely.
Currently, DOE treats most of its radioactive waste as "high-level" (HLW) because of how it was made rather than classifying it by its characteristics, such as radioactivity. HLW must be buried deep underground when it is disposed of.
DOE said in a release that this "one size fits all" approach to waste management has caused delays to permanent disposal, leaving toxic waste stored in DOE facilities, which causes health risks to workers and costs the taxpayers billions of unnecessary dollars.
Now, DOE will seek to lower the classification of waste of lesser radioactivity, meaning it can be disposed of with greater ease because it does not need to be stored deep below ground—and both sooner and at a lower cost.
Professor Neil Hyatt, an expert in nuclear materials chemistry and waste management at the U.K.'s University of Sheffield, told Newsweek this is potentially a positive change by the DOE.
"DOE is proposing to manage waste on the basis of risk rather than how it was produced, which is quite reasonable—and desirable. We would want resources to be focused on dealing with the waste of highest risk," Hyatt said.
"That said, it is important that this is achieved with regard to the risk to health and the environment over the full lifecycle of waste management—including the period of waste disposal, which is some 250,000 years."
Hyatt added: "The new interpretation has the potential to radically change the location, inventory, and nature of waste disposed of, which will be of concern to local communities."
For the new interpretation of HLW to succeed, Hyatt said, those communities will need to be engaged by authorities in a transparent way.
"The problem is that the action will be seen as moving the goalposts, for unfair means, whilst the game is in progress," Hyatt told Newsweek.
"If you have agreed that waste is to be classified and managed in a certain way for decades, how do you now build confidence in a new approach?
"This cannot be taken for granted. Transparency, effective public engagement and independent expert scrutiny, in evaluating the risk, will be key. But with a new approach comes a new opportunity to get that right."
Another expert concurred. Pete Bryant is a consultant in nuclear waste management and president of The Society for Radiological Protection in the U.K. He also teaches in the field at the University of Liverpool.
"By characterizing the waste and classifying it according to its radioactivity and ultimately the risk it poses to human health and the environment, it is possible to dispose of some of the less hazardous waste, reducing the burden of managing them all of HLW," Bryant told Newsweek.
"As long as this is done under appropriate arrangements and checks this will not present a risk to members of the public and the environment," he said, adding that this is all in line with global standards of toxic waste management.
After DOE's announcement, the Natural Resources Defense Council (NRD), an environmental campaign group, hit out at the imminent reclassification of some HLW.
"The Trump administration is moving to fundamentally alter more than 50 years of national consensus on how the most toxic and radioactive waste in the world is managed and ultimately disposed of," Geoff Fettus, a senior attorney at NRDC, said in a statement.
"No matter what they call it, this waste needs a permanent, well-protected disposal option to guard it for generations to come. Pretending this waste is not dangerous is irresponsible and outrageous."
DOE said the change will bring its practices in line with international standards on nuclear waste disposal.
"Recognizing this failure, this Administration is proposing a responsible, results-driven solution that will finally open potential avenues for the safe treatment and removal of the lower level waste currently housed in three states," said U.S. Under Secretary for Science Paul Dabbar.
"DOE is going to analyze each waste stream and manage it in accordance with Nuclear Regulatory Commission standards, with the goal of getting the lower-level waste out of these states without sacrificing public safety."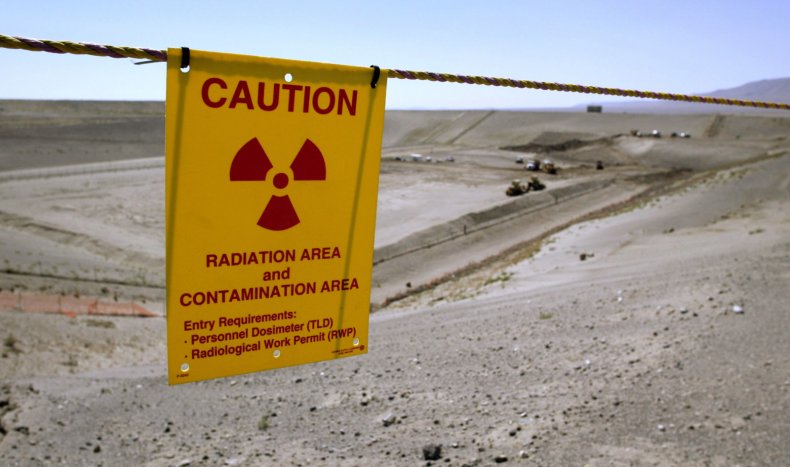 This article was updated with a comment by Pete Bryant.