Trump Defends Tariffs on Chinese Imports, Claims Trade War "Going Along Very Well"
President Donald Trump defended his administration's strategy towards China amid roiling trade tensions and teetering global financial markets in a tweet on Saturday.
"Things are going along very well with China. They are paying us Tens of Billions of Dollars, made possible by their monetary devaluations and pumping in massive amounts of cash to keep their system going," the president wrote on his Twitter feed Saturday morning. "So far our consumer is paying nothing - and no inflation. No help from Fed!"
Trump has repeatedly claimed that U.S. consumers don't bear the brunt of new tariffs imposed on Chinese imports. In reality, U.S. Customs and Border Protection collects duties from domestic importers, not from Chinese exporters.
This week, the president announced yet another round of tariffs on Chinese imports, this time at a rate of 10 percent on $300 billion worth of Chinese goods entering the United States. This leaves nearly no product imported from China untouched by a trade war already stinging the world's two most important economies.
A March study from a group of economists including Pinelopi Goldberg, the Word Bank's top economist, found that, from a macroeconomic perspective, increased tariff costs are near totally absorbed by U.S. consumers and importers. Even after accounting for increased revenue and activity from competing, domestic manufacturers, the paper calculated that Trump's trade war cost the U.S. economy 0.04 percent of GDP growth alone due to lost economic potential and market inefficiencies.
This paper backs up the mainstream thinking among economists studying international trade: the majority of the cost of Trump's tariffs on Chinese imports is borne by U.S. importers and consumers.
Retaliatory tariffs from the Chinese government have also had their own negative impact on companies relying on exports to China for a substantial portion of their business.
Moreover, the president's professed desire to engage in a tit-for-tat trade war with China on behalf of his Midwestern, industrial and agricultural base of support may not be panning out as desired.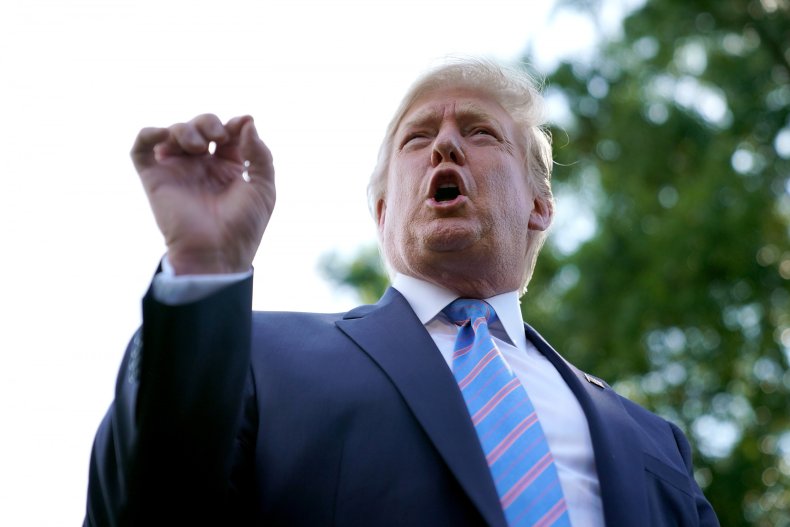 The economists in the March paper wrote that "tradeable-sector workers in heavily Republican counties were the most negatively affected by the trade war," a finding that could discourage a critical portion of the Republican electorate as the president heads into his re-election campaign.
Trump also tweeted Saturday morning, without citing any specific examples, that other countries were clamoring to negotiate with Trump on reconfigured trade agreements.
"Countries are coming to us wanting to negotiate REAL trade deals, not the one sided horror show deals made by past administrations," he wrote. "They don't want to be targeted for Tariffs by the U.S."
This article has been updated to describe how the paper attributed the loss in economic growth due to the trade war.