Trump's Trade War Expected to Harm U.S. Farm Exports by $1.9 Billion in 2019
President Donald Trump's trade war with China is projected to decrease the United States' farm exports by nearly $2 billion this year.
"The share of total U.S. agricultural exports to China in value terms is projected to be 6 percent, down sharply, with China falling from the top market in 2017 to fifth place," U.S. Department of Agriculture Chief Economist Robert Johansson told the agency's annual forum in Washington on Thursday, Reuters reported. Johansson explained that the amount of soybeans exported this year compared with the same time last year decreased by 13.5 million metric tons.
"Under the trade dispute, exports to China alone have plummeted by 22 million tons, or over 90 percent," he added. Overall, farm exports were projected to fall to $141.5 billion in 2019, a decrease of about $1.9 billion.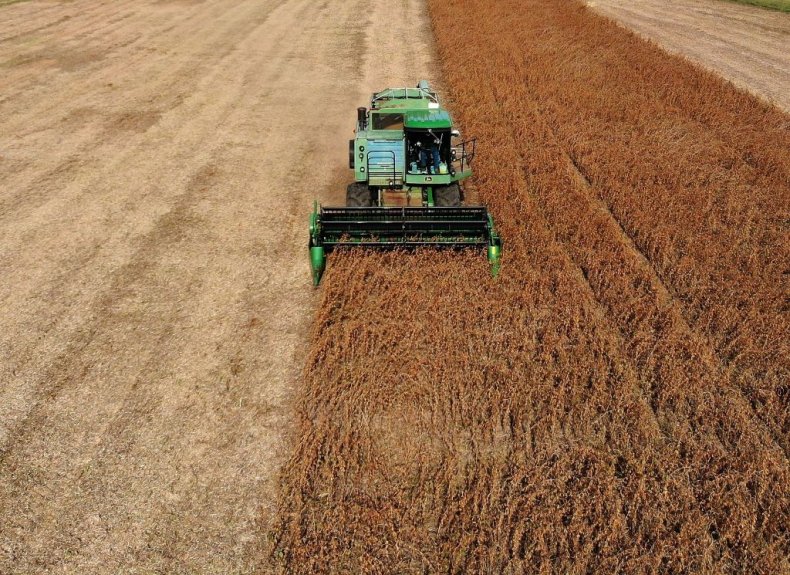 Although Johansson pointed out that soybean exports to the European Union, Egypt and Argentina had increased, it has not been enough to make up the difference from significantly decreased exports to China. He also pointed to competition from South American nations, saying their harvest would make it difficult for the U.S. soybean market to recover its losses.
Last summer, Trump slapped tariffs on $50 billion of Chinese imports, to which Beijing responded in kind. The White House then escalated tensions further by adding new levies to an additional $200 billion of Chinese goods. Chinese President Xi Jinping's government pushed back by adding new tariffs to an additional $60 billion of U.S. imports.
The trade dispute has had negative economic consequences for the world's two largest economies, while also causing ripple effects around the world. Billions have been lost from the U.S. economy, and China's GDP growth slowed in 2018. Although some U.S. industries have benefited from the dispute, others, such as agriculture, have been particularly hard hit. Trump moved last year to provide billions in bail out money for farmers in an effort to offset some of the fall out.
At the beginning of December, Trump and Xi agreed to push for a resolution to the dispute, with Trump promising to hold off on increasing tariffs further until the beginning of March. As that deadline approaches, Chinese and U.S. negotiators continue to push for a mutually agreeable way forward.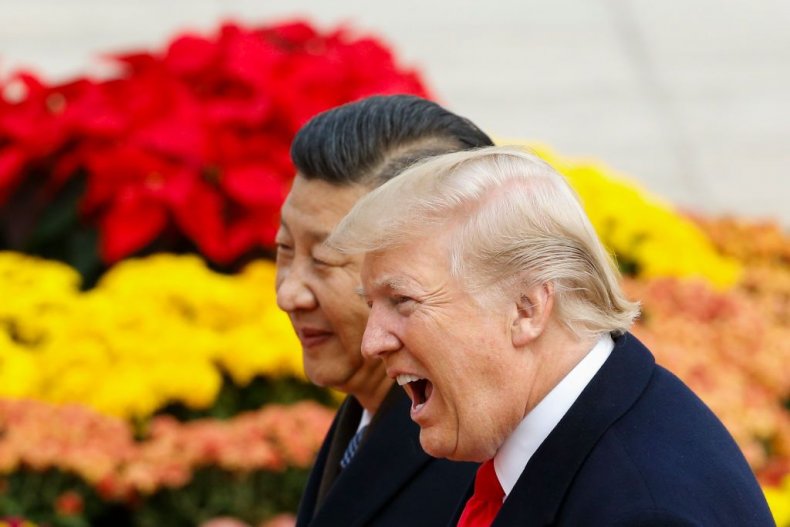 Sources told Reuters this week that China and the U.S. are drawing up a 6-point memorandum of understanding covering issues including forced technology transfer and cyber theft, intellectual property rights, services, currency, agriculture and nontariff barriers to trade. The outline agreement also reportedly includes a list of 10 commodities and goods that Beijing will agree to buy from the U.S.
But even if a resolution is reached, some in the soybean industry believe the damage done may have lasting repercussions.
"For U.S. soy producers, if the trade war ends tomorrow, we will likely not get back to where we were before the trade war started," Mark Albertson, director of strategic market development at the Illinois Soybean Association, told the South China Morning Post earlier this month. "It's not just alarming, it's terrifying."