Donald Trump's Trade Wars Leave U.S. Farmers 'Helpless' as Other Nations Gain Advantages
American farmers are watching "helplessly" as President Donald Trump's trade policies are helping to boost foreign nations.
U.S. Wheat Associates President Vince Peterson said earlier this month that the American agricultural market is facing an "imminent collapse" after Trump withdrew the United States from the Trans-Pacific Partnership.
"Frankly, this is because of provisions negotiated by (former U.S. President Barack Obama's administration) for our benefit under the Trans-Pacific Partnership," Peterson said, adding that foreign rivals like Australia and Canada will "now benefit from those provisions, as U.S. farmers watch helplessly."
Peterson made the remarks during a public hearing held by the U.S. Trade Representative, according to Australia's SBS News.
The criticism comes as the United States prepares to be left out of the Trans-Pacific Partnership, which goes into effect on December 30. The U.S. was originally part of the global trade agreement, but President Trump withdrew from the pact on his third day in the White House in January 2017.
The partnership includes 11 Asia-Pacific countries including Japan, Australia and Vietnam. The partnership was created to help lower tariffs among the cooperating countries and to limit China's reach in the region.
Trump signed an executive order to withdraw the United States from the agreement. He said at the time that the move was a "great thing for the American worker."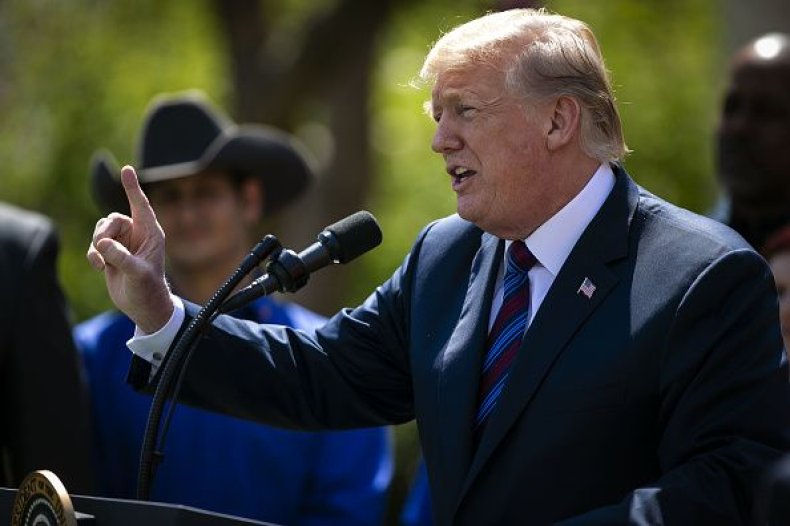 Later on in his presidency, Trump appeared to change his tune on the Trans-Pacific Partnership. While speaking at the World Economic Forum in Switzerland in January 2018, the president said that he would be "open" to renegotiating the agreement.
As the U.S. is left out of the new Trans-Pacific Partnership, President Trump says that there is "big progress" being made with his trade negotiations with China. The trade war between the two nations has cost billions of dollars over the past year.
Trump and China's President Xi Jinping agreed to halt the trade war for 90 days as they negotiate a possible deal. But the negotiations come during a partial government shutdown, which began before Christmas as a result of Trump's refusal to sign a spending bill that does not include $5 billion for his long-promised border wall.
"Just had a long and very good call with President Xi of China. Deal is moving along very well. If made, it will be very comprehensive, covering all subjects, areas and points of dispute. Big progress being made!" Trump tweeted on Saturday morning.