Trump Trails Biden by 3 Points in Florida As COVID Cases Surpass 748,000: Poll
As new cases of COVID-19 rise in Florida, a new poll finds Democratic presidential nominee Joe Biden leading President Donald Trump by 3 percent as the election quickly approaches.
In a Mason-Dixon poll released Friday, Biden is favored in the state by 48 percent of likely voters, compared to 45 percent for Trump. Undecided voters numbered 6 percent, while 1 percent said they would vote for a third party candidate. The poll was conducted by telephone among 625 likely voters between October 8 and 12, with Biden's lead falling within a 4 percent margin of error.
Florida reached 748,437 confirmed cases of COVID-19 after the state reported 3,449 new cases, along with 94 new deaths, on Friday. Although new cases were significantly down from three months earlier, when a surge of the virus reached more than 10,000 new cases per day by mid-July, they have started to rise again during October.
Some have recently questioned the way the state is reporting its coronavirus data. Due to differences in methodology, Florida is currently reporting a testing positivity rate below 5 percent, while Johns Hopkins University shows the state has a positivity rate exceeding 12 percent.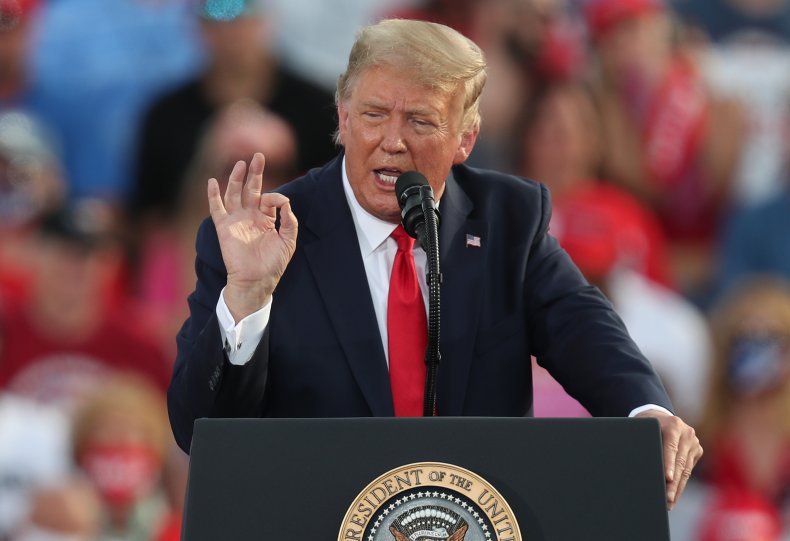 The state is also considering scaling back daily reporting of new cases because it has reached phase 3 of its reopening plan, according to a report from Bay News 9, citing a spokesperson for Republican Florida Governor Ron DeSantis.
The pandemic is likely playing a significant role in the presidential election, especially in crucial swing states like Florida. Polling indicates that many voters consider the health crisis to be the election's top issue, with health care in general being a key issue, especially in states populated with many elderly voters.
Florida is notorious for producing close results in past presidential elections. Trump won the state over former Secretary of State Hillary Clinton by just over 1 percent in 2016. Former President Barack Obama won the 2012 election over Senator Mitt Romney by less than 1 percent, while only 537 votes separated former President George W. Bush and former Vice President Al Gore in the 2000 election.
Nearly all recent polling indicates that the race between Trump and Biden is also likely to be close. A Hill/HarrisX poll released Friday shows the candidates tied at 48 percent each, with 4 percent undecided. Polls released Wednesday by Ipsos and St. Pete Polls both showed Biden with a 2 percent lead, while Republican pollster the Trafalgar Group had Trump up by 2 percent.
An average of recent polls by polling analysis site FiveThirtyEight shows Biden leading Trump by 3.9 percent as of Friday. However, with the exception of a few outliers like a Quinnipiac University survey showing Biden up by 11 percent last week, in most polls the candidates are separated by margins that could be accounted for by polling errors.
Newsweek reached out to the Trump campaign for comment.