Trump Trails Biden by 8 Points in Wisconsin, a State He Won by Less Than 1 Point in 2016
Presumptive Democratic nominee Joe Biden leads Donald Trump by 8 points in Wisconsin, a state the president won by less than 1 point in 2016, according to a new poll.
Fifty percent of respondents said they would vote for Biden if the election were held today, compared with 42 percent that sided with Trump. Seven percent of respondents said they were uncertain about their choice.
The poll, which was conducted by Gravis Marketing, surveyed 796 registered and likely voters in Wisconsin on July 22. The survey has a margin of error of plus or minus 3.5 percentage points.
During the 2016 election, Trump beat Hillary Clinton in the state by only a .7-point margin, according to Ballotpedia.org. He received 47.2 percent of votes, compared with Clinton's 46.5 percent.
The poll also found that the former vice president leads Trump in the battleground state across all age demographics, except for those between 50 and 64. Among Wisconsin registered voters between 18 and 29, almost 49 percent chose Biden, while 36.5 percent favored Trump.
Among those between 30 and 49, 53.4 percent said they would vote for Biden, while 37.1 percent said Trump. The former vice president also leads Trump, 54.2 to 41.4 percent, among registered Wisconsin voters 65 and older.
However, for voters between 50 and 64, Biden trails Trump by 5 points, as he received 45.5 percent compared with the president's 50.5 percent.
Additionally, this poll found that more Wisconsin voters believe Biden has the best "mental capacity" to be president. Forty-six percent of respondents said they favored Biden according to this attribute, compared with 40 percent that said Trump. Among the remaining percentages, 7 percent said neither, 4 percent said they were uncertain, and 2 percent said both.
In addition to Biden polling ahead of Trump in Wisconsin, several nationally conducted surveys show the former vice president with a significant advantage.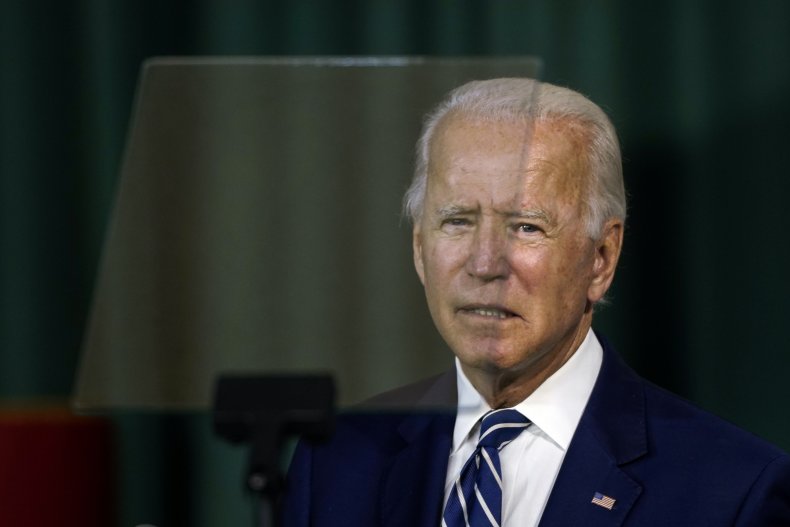 A poll conducted from July 17 to 20 by The Hill/HarrisX found Biden receiving 45 percent to Trump's 38 percent. This poll surveyed 2,829 registered voters throughout the U.S. and has a margin of error of plus or minus 1.84 percentage points.
Another poll, conducted by The Economist/YouGov, had similar results. Biden led Trump by 7 points, 48 to 41 percent. This poll surveyed 1,500 adults from July 19 to 21 and has a margin of error of plus or minus 3.2 percentage points.
Meanwhile, Real Clear Politics' average of several nationally conducted polls shows Biden leading Trump by 8.7 points.