Trump Trails Biden in North Carolina, a State Republicans Haven't Won a Presidential Election Without Since 1956: Poll
Democratic presidential nominee Joe Biden has a slim lead over President Donald Trump in North Carolina, a state that Republicans have won in every presidential victory for more than 60 years, according to a new poll.
In a Gravis Marketing poll released Wednesday, Biden was favored by 49 percent of North Carolina voters, 3 points ahead of Trump's 46 percent. The poll was conducted among 614 likely voters on October 26 and October 27. Biden's lead falls within the poll's 4 percent margin of error.
Former President Dwight Eisenhower's 1956 win over Democratic nominee Adlai Stevenson was the last time a Republican won a presidential election without winning North Carolina. Democrats last won the state in 2008, when former President Barack Obama was first elected. Obama and former President Bill Clinton won elections in 2012, 1996 and 1992 despite losing the state.
Biden and Trump are neck-in-neck in several other polls, although the former vice president has received more favorable polls in recent weeks. An average of recent polls by polling analysis site FiveThirtyEight finds Biden leading Trump by 2.1 percent as of Wednesday. Trump defeated former Secretary of State Hillary Clinton in 2016 by a margin of over 3 percent, around 173,000 votes, with the candidates being essentially deadlocked in polling ahead of the election.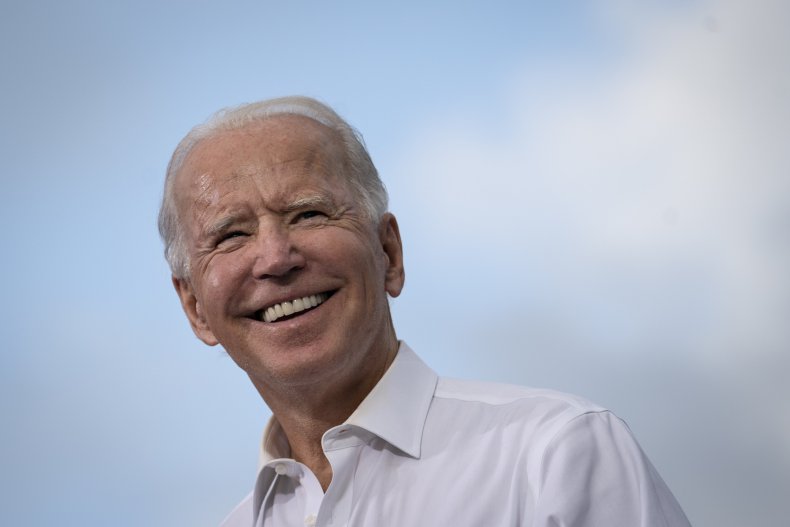 Over 3.6 million North Carolina voters, about half of all those registered in the state, have already cast ballots in early voting, according to the United States Elections Project. Voters registered as Democrats outnumber Republicans in both mail-in voting and ballots cast in person, although Republican turnout has increased in recent days and is expected to be significant on Election Day. More than a million voters not registered with either party have also cast ballots.
"Unaffiliated voters span the political spectrum, so we don't have a great read on them," Tomas Lopez, executive director of the nonpartisan group Democracy North Carolina, told The News & Observer. "And you can be registered for one party and vote for the other, even in this current polarized environment. And I think particularly in a state like North Carolina it's hard to say in whose favor that cuts."
In Georgia, another Southern state that has voted mostly Republican in recent decades, polling also suggests a close race between Trump and Biden. FiveThirtyEight's average shows Biden ahead of Trump by a slim 1.4 percent margin as Wednesday. Around 3.2 million voters, about 45 percent of those registered, have already cast ballots. The state last voted for a Democratic presidential candidate in 1992.
Polls are closer than expected in Texas as well, where former President Jimmy Carter's victory in 1976 was the last time a Democrat won. Trump was holding a 1.9 percent average lead over Biden as of Wednesday. Almost 8.2 million have participated in early voting, close to half of the state's registered voters and more than 90 percent of all those who cast ballots in the 2016 election.
Newsweek reached out to the Trump and Biden campaigns for comment.