Fox News Poll Says Trump Trails Behind Biden Among Wisconsin Voters by 9 Points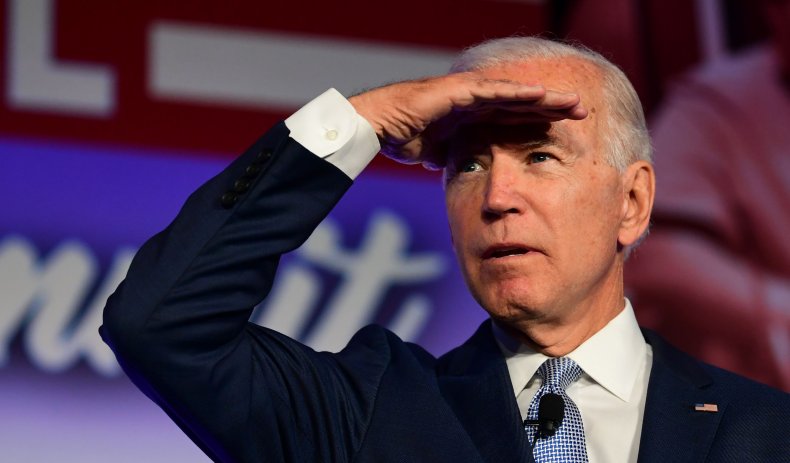 The results of a Fox News poll published Sunday indicated that more Wisconsin voters currently favor former Democratic Vice President Joe Biden over President Donald Trump as the candidate they will vote for president next year.
In the poll, Biden beat out Trump as the preferred 2020 presidential candidate by 9 points, and is the only candidate who has a lead over the others outside of the poll's error margin of plus or minus 2.5 percentage points for all respondents and 3.5 points for those who vote in Democratic primaries.
Wisconsin voters also favored Senator Bernie Sanders, another Democratic candidate, over Trump (45 percent to 40 percent).
The poll was conducted between September 29 and October 2 among a sample of 1,512 Wisconsin voters. Pollsters contacted 459 via landline and 1,053 via cell phones. Beacon Research and Shaw & Company jointly conducted the poll, according to Fox News.
"The Democratic candidates mostly owe their advantage to women voters and those with a college degree. Trump does best among white men without a degree and white evangelical Christians," a Fox News article about the results of the poll read.
While many respondents said they were troubled by Trump's dealing with the Ukrainian government disturbing (33 percent extremely and 12 percent very), 54 percent said that there was virtually no chance that anything about the situation would change their feelings about the president.
Further, while most respondents to the poll (54 percent) said they disapproved of Trump's performance, most do not support his impeachment. The highest majority of voters in Wisconsin nevertheless said they did not think Trump should be impeached and then removed from office. When asked that question, 48 percent said he should not be impeached, 42 percent said he should, and nine percent said they did not know. Of those who answered that they did not know, 79 percent said they gave that reply because they do not think Trump should be impeached at all.
Some consider Wisconsin to be a "battleground state," where most elections will prove difficult for any single party to dominate in a landslide. In the three closest presidential elections of this century — those of 2000, 2004 and 2016 — candidates who won the state did so by less than one percentage point, according to The New York Times.
"Wisconsin is a tough nut for Republicans and the president has an uphill climb," Daron Shaw, a Republican pollster who contributed to the conduction of the poll, said. "He needs to reassure rural voters who are spooked by the tariffs while persuading suburban voters to buy into his low tax/pro-growth economic vision."
According to election results published by the Times, Trump won Wisconsin in the 2016 presidential election by only 0.7 percent — 1,405,284 popular votes to Hillary Clinton's 1,382,536.