Today in Trump Transition: President-Elect Announces Key Health Care Posts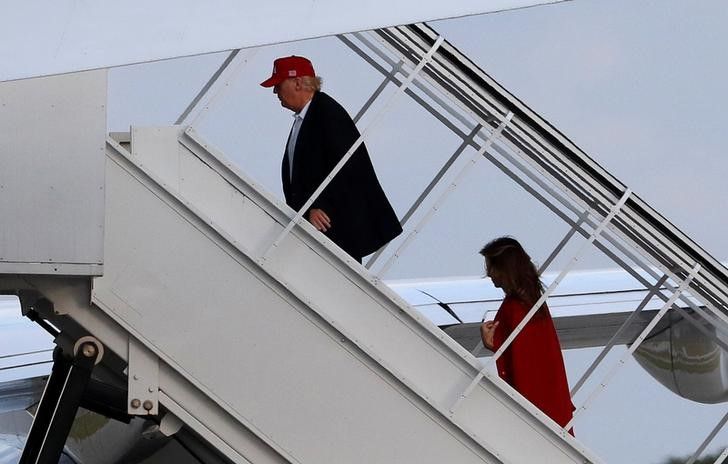 Welcome to Newsweek's daily rundown of President-elect Donald Trump's transition process. There are about 4,000 positions to fill, and we'll be keeping track of appointees through the January 20 inauguration.
Amid a tweet storm (see below), Trump announced two new nominees to his cabinet. Tom Price, a Georgia congressman, is the choice to head the Department of Health and Human Services. Price, a former orthopedic surgeon, is a staunch critic of health care reforms made under President Barack Obama, and will play a key role in one of Trump's major campaign promises: repealing the Affordable Care Act. However, Trump has already pulled back on his promise to completely get rid of the program, saying he'd like to keep some aspects of it, including making insurers cover people with pre-existing health conditions.
Related: Who will be in Trump's cabinet? Here's a list of possibilities
There are also concerns about Price's history with women's health. Price has stated (incorrectly) that "there's not one woman" in the U.S. who does not have access to birth control. Price also has introduced legislation seeking to eliminate the ability of Planned Parenthood to receive reimbursement under federal health care programs. NARAL Pro-Choice America said in a statement on Tuesday that Price "is sending a clear signal that he intends to punish women who seek abortion care."
"Fear of a Health and Human Services Secretary like Tom Price is why Planned Parenthood has seen a significant increase in in online appointments for birth control, with a more than ten-fold increase in people seeking IUDs the first week following the election," Cecile Richards, president of Planned Parenthood Federation of America, said in a statement on Tuesday. "People are worried they will lose their health care."
Trump also named Seema Verma as head of the Centers for Medicare and Medicaid services, which oversees government health programs. Together, Trump called Price and Verma his "dream team that will transform our healthcare system."
Trump's transition team told reporters on its daily briefing call to "stay tuned" for an additional cabinet-level announcement later on Tuesday. According to Politico, that position will be transportation secretary—and Trump is expected to name Elaine Chao, former labor secretary.
Trump will meet with former Massachusetts Governor Mitt Romney for a second time on Tuesday, in addition to Tennessee Representative Marsha Blackburn, Senator Bob Corker and others.
Cabinet nominee tally: 6
Attorney General: Jeff Sessions
CIA Director: Mike Pompeo
U.N. Ambassador: Nikki Haley
Education Secretary: Betsy DeVos
Secretary of the Department of Health and Human Services: Tom Price
Administrator of the Centers for Medicare and Medicaid Services: Seema Verma
White House staff tally: 5
Chief of Staff: Reince Priebus
National Security Advisor: Lt. General Michael Flynn
Deputy National Security Advisor: Kathleen Troia "KT" McFarland
Senior Counselor: Stephen Bannon
Assistant to the President and White House Counsel: Donald F. McGahn
Meanwhile, the tweets just keep coming. Following Trump's unfounded claims of voter fraud on Sunday night, the man who will become president in a matter of weeks has now blasted off tweets criticizing CNN and reporter Jeff Zeleny. While bashing Zeleny, Trump quoted seemingly random Twitter followers on Monday night, including users with several hundred followers and a 16-year-old boy.
His Monday night tweets continued to push the narrative of "serious voter fraud," which, according to Trump, saw millions of people vote illegally. That baseless assertion originated from Alex Jones, a radio host and noted conspiracy theorist who believes, among other things, that the 2012 Sandy Hook school shooting was faked. Jones's Infowars website claimed shortly after the election that three million undocumented immigrants voted, an idea that was then parroted by Trump this weekend.
On Tuesday morning, Trump tweeted that people who burn the U.S. flag—which is legal—should face "a loss of citizenship or a year in jail." It's not clear if he's referring to any particular event, but flag burning was protected as free speech in a 1989 Supreme Court decision. Either the president-elect didn't know this key fact, or he is using such bombastic tweets to distract from other stories surrounding this tumultuous transition process. Regardless, it's a worrying precedent.
Read more at Newsweek.com
-Today in Transition: Trump peddles false claims of voter fraud
-Trump unveils new cheap hat for supporters to buy
-Trump mulls David Petraeus for Secretary of State, despite email and intel scandal