Trump Transition: Terry Branstad Tapped for China Ambassador, General John Kelly for Homeland Security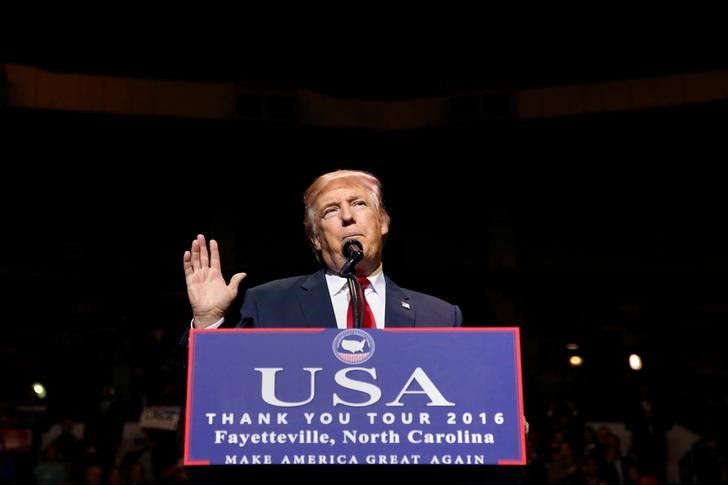 Welcome to Newsweek's daily rundown of President-elect Donald Trump's transition process. There are about 4,000 positions to fill, and we'll be keeping track of appointees through the January 20 inauguration.
Updated | Trump aides confirmed on Wednesday that Iowa Governor Terry Branstad is the president-elect's pick to serve as U.S. ambassador to China. This despite Branstad's communications director, Ben Hammes, calling reports of the pick "premature and not accurate" just hours before the announcement. According to The Washington Post, Branstad has "a personal friendship" with Chinese President Xi Jinping and solid ties to the country.
The choice of Branstad, who regularly campaigned for Trump in Iowa, is especially important in light of Trump's controversial phone call with Taiwanese leader Tsai Ing-wen last week. China responded with expressions of concern to that conversation, but on Wednesday the Chinese foreign ministry said Branstad is "an old friend of the Chinese people" and "we welcome him to play a greater role in promoting Sino-U.S. relations."
Also, Trump has tapped retired General John Kelly to lead the Department of Homeland Security, according to a number of reports; he has not been formally offered the position. Kelly served nearly 46 years in the Marine Corps and said during the presidential campaign that he would, if asked, served in either a Democratic or a Republican administration. Kelly's son, Lieutenant Michael Kelly, was killed in combat while serving in Afghanistan, making his father the highest-ranking U.S. military official to lose a child in Iraq or Afghanistan.
Kelly is the third military general picked by Trump for a Cabinet or White House staff position. If confirmed by the Senate, he will join retired Marine General James Mattis, who was picked for defense secretary, and Lieutenant General Michael T. Flynn, who was tapped for national security adviser.
Scott Pruitt, attorney general of Oklahoma, has been chosen by Trump as head of the Environmental Protection Agency (EPA), a Trump transition aide said on Wednesday. Pruitt has previously criticized the EPA and has sued the agency he is about to lead over water regulations.
Cabinet nominee tally: 12
Attorney General: Jeff Sessions
CIA Director: Mike Pompeo
U.N. Ambassador: Nikki Haley
Education Secretary: Betsy DeVos
Secretary of the Department of Health and Human Services: Tom Price
Transportation Secretary: Elaine Chao
Treasury Secretary: Steve Mnuchin
Commerce Secretary: Wilbur Ross
Defense Secretary: General James Mattis
Secretary of the Department of Housing and Urban Development: Ben Carson
Homeland Security Secretary: General John Kelly
Head of the Environment Protection Agency: Scott Pruitt
White House staff tally: 5
Chief of Staff: Reince Priebus
National Security Advisor: Lt. General Michael Flynn
Deputy National Security Advisor: Kathleen Troia "KT" McFarland
Senior Counselor: Stephen Bannon
Assistant to the President and White House Counsel: Donald F. McGahn
In a move that could have been taken straight out of Trump's reality show handbook, the president-elect is saying his pick for secretary of state will be announced next week. Public interest in the position is high, as former Massachusetts Governor Mitt Romney—once a foe of Trump—is one of four candidates for the role. On Tuesday, Trump said his approach to U.S. foreign policy over the next four years will be non-interventionist, and he will try to avoid foreign conflicts while seeking to destroy the Islamic State (ISIS) militant group.
Addressing a crowd in Fayetteville, North Carolina—Tuesday's stop on his "thank you tour" of states that helped secure his win—Trump said: "We will stop racing to topple foreign regimes that we no nothing about, that we shouldn't be involved with."
Also on Wednesday, Trump was named by Time magazine as its Person of the Year. Trump tweeted in 2013 that the magazine's list of the 100 most influential people "is a joke and stunt of a magazine." Time said its choice follows a tradition of giving the Person of the Year title to the president-elect every four years. President Barack Obama and former President George W. Bush were both given the title twice, after each of their election victories.
On Tuesday night, meanwhile, Fox News anchor Megyn Kelly blamed Dan Scavino, a member of Trump's transition team, for the online abuse and death threats she continues to face. Speaking to an audience at the Politics & Prose bookshop in Washington, D.C., Kelly said that while not all Trump supporters encourage or partake in harassment, "It's that far corner of the internet that really enjoys nastiness and threats and unfortunately there is a man who works for Donald Trump whose job it is to stir these people up and that man needs to stop doing that. His name is Dan Scavino." Kelly added that she and her children have been living under armed security for the past 16 months.
Members of the Trump transition team, who according to Politico have had to sign hefty non-disclosure agreements, didn't discuss Kelly's claims during their daily press call on Wednesday. During the presidential campaign, Scavino was Trump's social media director.
This post has been updated to include information about Oklahoma Attorney General Scott Pruitt.
Read more on Newsweek.com:
-Donald Trump's Carrier deal is pure crony capitalism
-Donald Trump takes to Twitter, calls for cancelling Boeing's Air Force One deal
-How Donald Trump capitalized on America's victimhood culture