Trump's Travel Ban Not Directed Against Islam, UAE Minister Says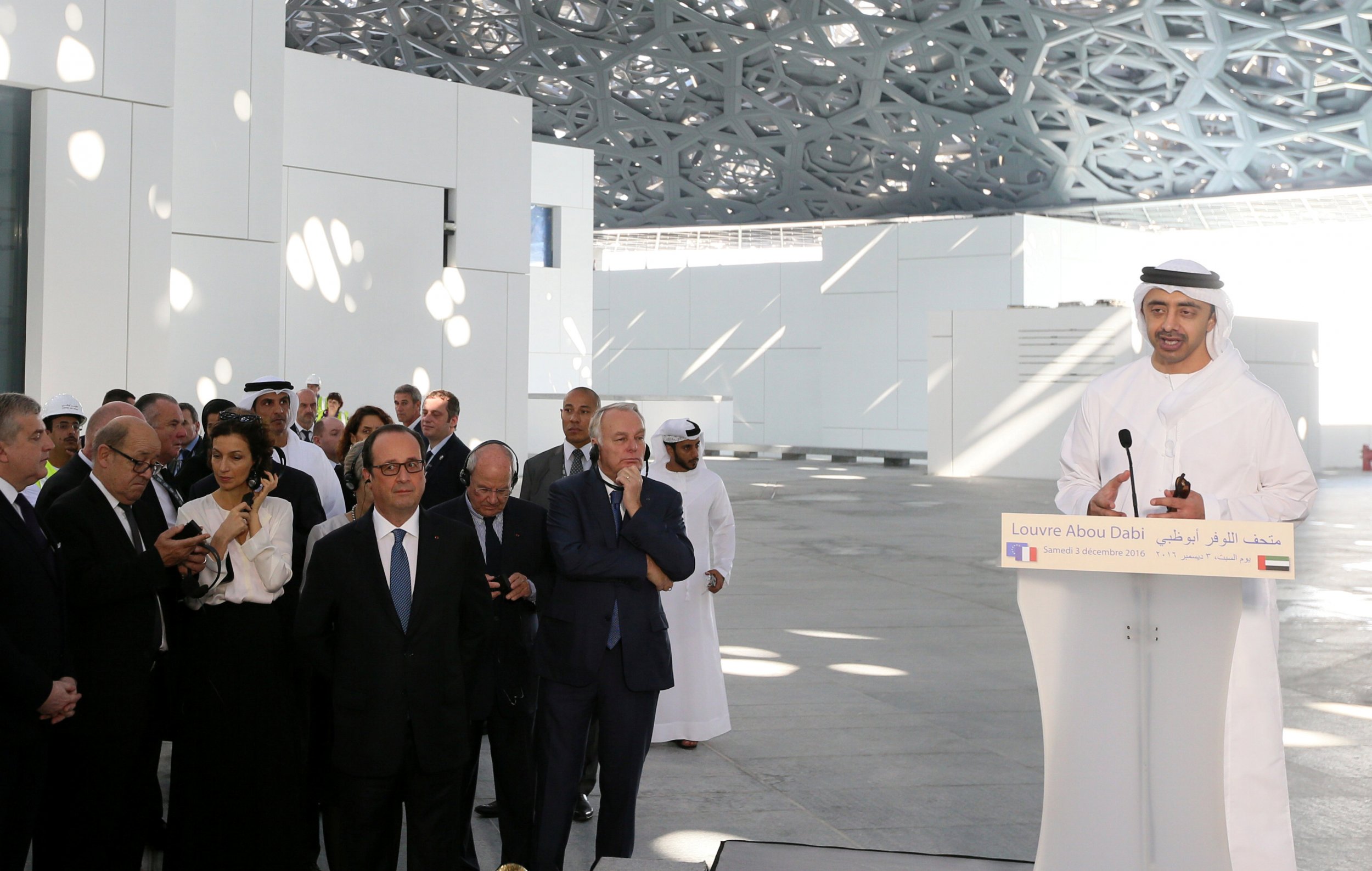 The United Arab Emirates' top diplomat has defended U.S. President Donald Trump's travel ban on seven predominantly Muslim countries against allegations of Islamophobia.
President Trump signed an executive order last week barring travelers from Iran, Iraq, Libya, Somalia, Sudan, Syria and Yemen. The president had promised "a total and complete shutdown on Muslims" during his election campaign.
While the legality and the extent of the ban's implementation is under debate in the U.S., the UAE—one of Washington's top Muslim ally states—does not see the travel ban as discriminatory.
The Emirates' Minister of Foreign Affairs, Abdullah bin Zayed al-Nahyan, said Wednesday that the countries on the list did face "challenges" that they needed to address, Al Jazeera reports.
"The United States has taken a decision that is within the American sovereign decision," he said at a joint news conference in Abu Dhabi, during a visit by his Russian counterpart Sergei Lavrov.
"There are attempts to give the impression that this decision is directed against a particular religion, but what proves this talk to be incorrect first is what the U.S. administration itself says ... that this decision is not directed at a certain religion."
Trump has indeed denied that the travel ban is Islamophobic but has said separately that the U.S. ought to give priority to Syrian Christians when taking in refugees.