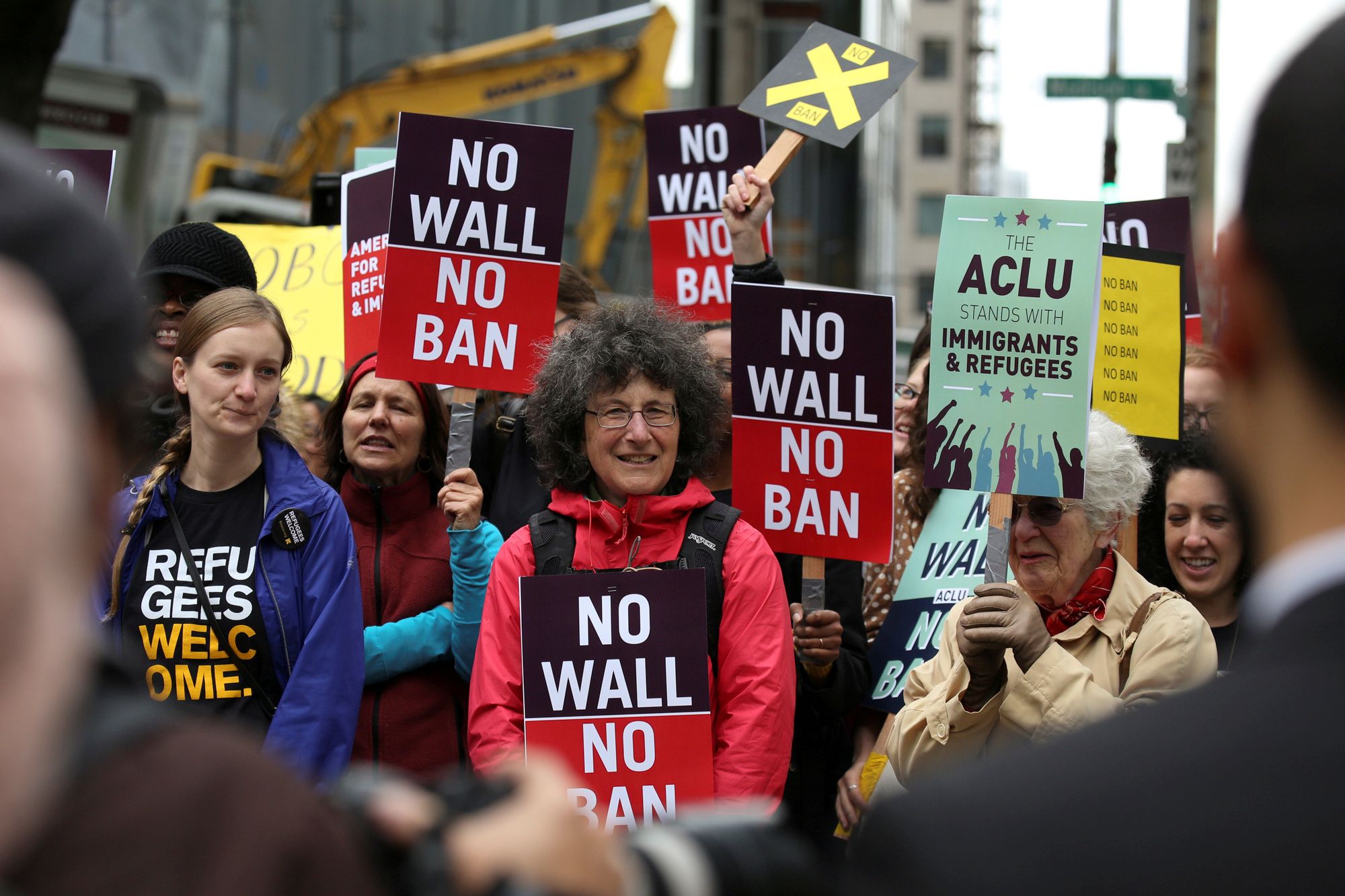 President Donald Trump can fully enforce his immigration travel ban against six majority-Muslim countries even as legal challenges make their way through the courts, the Supreme Court ruled Monday.
The ban applies to travelers from Iran, Libya, Syria, Yemen, Somalia and Chad. Lower courts previously ruled that travelers from those countries with "bona fide" connections to the U.S. could continue to enter the country while legal challenges were pending.
The Supreme Court order is temporary.
The justices, with Ruth Bader Ginsburg and Sonia Sotomayor dissenting, ruled that the order would remain in effect until two appeals courts issue rulings later this week. The Ninth U.S. Circuit Court of Appeals will hold a hearing in Seattle on December 6, and the Richmond, Virginia-based Fourth U.S. Circuit Court of Appeals has its hearing on December 8 to determine the legality of the travel ban. The Supreme Court urged the appeals courts to issue swift rulings.
If the Supreme Court decides to again hear the case after the appeals courts issue rulings, the order will remain in effect until a decision is made, the justices ruled.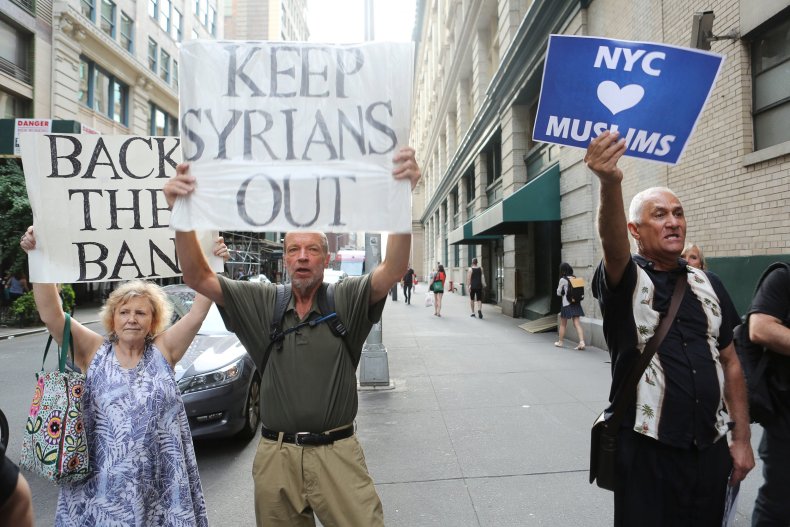 Immigrant advocates said Monday's ruling is a blow to those who have fought Trump's travel ban since January.
"It is a devastating blow to everyone who has stood up to these Islamophobic Muslim bans since their initiation in January," said Karen Tumlin, legal director at National Immigration Law Center, an immigration rights group that is challenging the travel ban.
The ruling gave no indication that the Supreme Court weighed inflammatory remarks or tweets made by Trump about Muslims, or his campaign promise to implement a full Muslim ban.
Just last week, Trump retweeted three videos posted by Jayda Fransen, deputy leader of Britain First, a far-right British political party. The first video Trump re-tweeted to his 43.6 million followers was titled, "Muslim migrant beats up Dutch boy on crutches!"
The second video Trump retweeted claimed to show a statue of the Virgin Mary being destroyed by a Muslim. A third was titled, "Islamist mob pushes teenage boy off roof and beats him to death!"
"President Trump's anti-Muslim prejudice is no secret—he has repeatedly confirmed it, including just last week on Twitter. It's unfortunate that the full ban can move forward for now..." Omar Jadwat, director of the American Civil Liberties Union Immigrants' Rights Project, said in a statement following the decision. "We continue to stand for freedom, equality, and for those who are unfairly being separated from their loved ones. We will be arguing Friday in the Fourth Circuit that the ban should ultimately be struck down."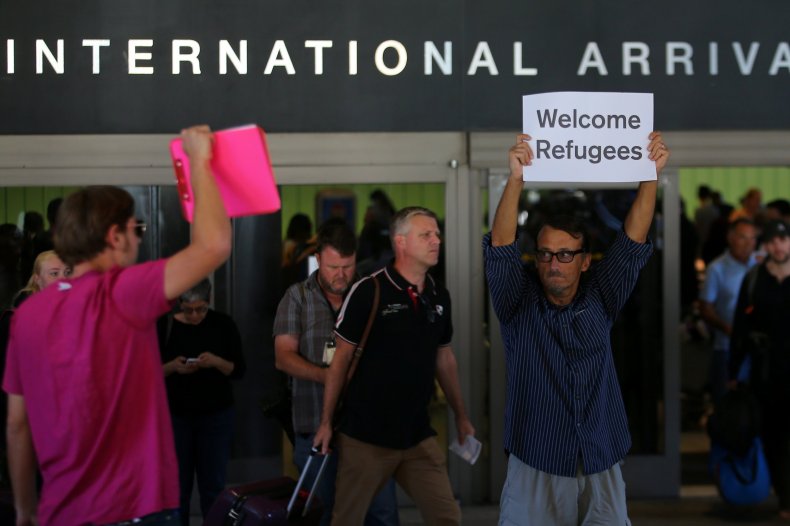 Monday's decision doesn't necessarily mean the Supreme Court will again side with the Trump administration should it consider the ban in the future, Tumlin told Newsweek.
"This order is cut and dry: no analysis, no grappling with the law or facts—that's why we can't predict what the ultimate decision will be," Tumlin said.
Under the ban, hundreds of thousands of travelers wishing to visit family in the U.S., including children, will be barred from entering the country.
"The human impact is so real and it's severe," Tumlin said.
The battle over Trump's travel ban dates to his January inauguration.
Most recently, a U.S. appeals court in California last month allowed Trump's latest travel ban to go partially into effect, ruling that the government can deny entry of people from the six Muslim-majority countries who have no family or educational connections to the U.S.