'Why Does Trump Hate Us?' Sudanese Worker Lives in Fear of Travel Ban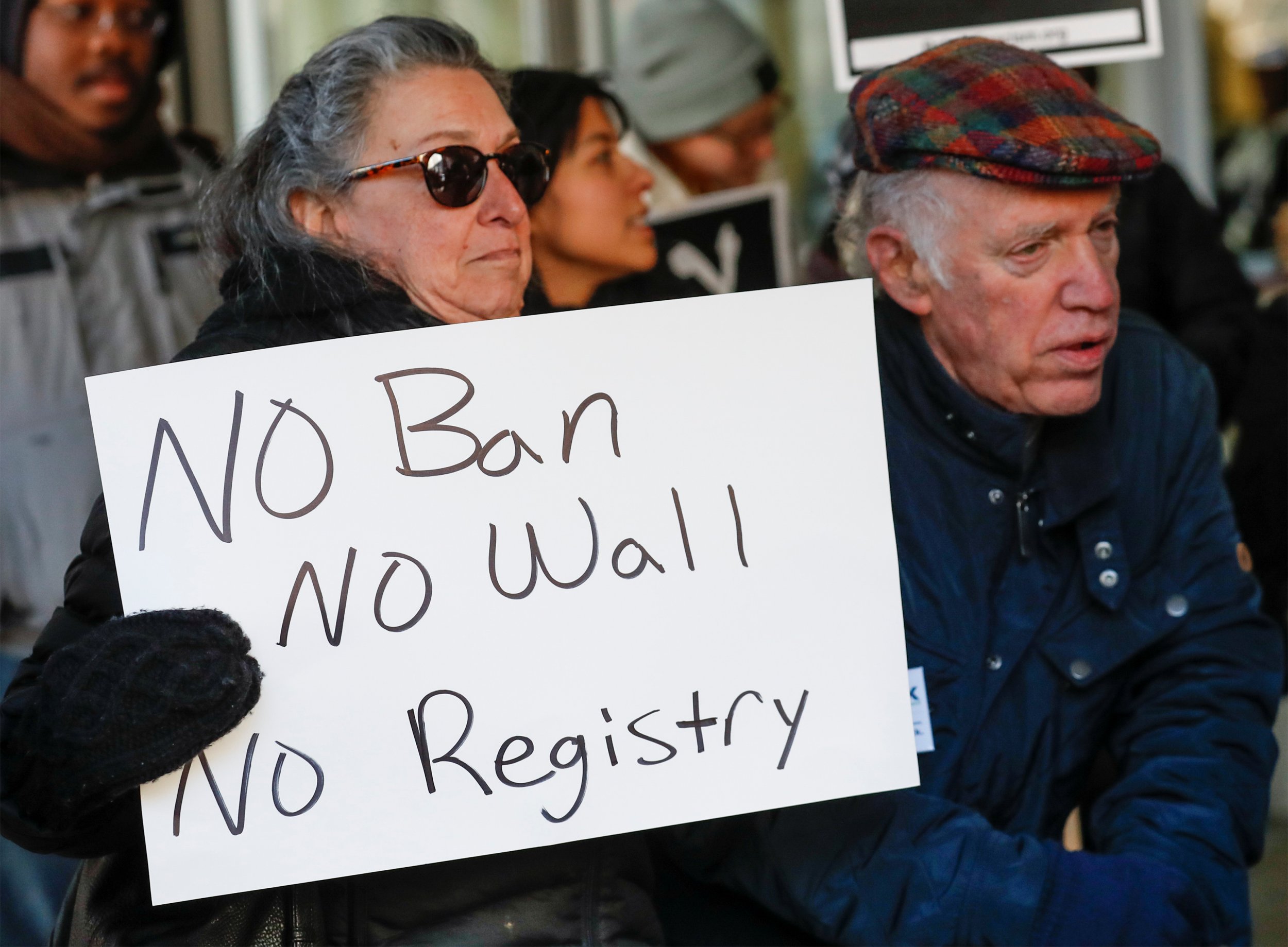 Abu Talib Ali recalls the feeling of peace he experienced upon arriving in the United States in 2010 after decades of persecution, sporadic imprisonment and torture in his native Sudan.
"I felt very comfortable, very safe. Everyone said, 'You are welcome,' they [all helped me]," says Ali, 58, a resident of Bloomington, Minnesota, and a wheelchair attendant at the Minneapolis-St. Paul International Airport.
But Ali says that feeling has evaporated since the election of President Donald Trump and, specifically, due to the president's attempts to pass an executive order that would temporarily suspend immigration from six Muslim-majority countries, including Sudan.
"I am scared. I fear that maybe they come anytime to take me back home [to Sudan] to be imprisoned or tortured or killed," Ali tells Newsweek . "Why did he do that? Why [does] he hate us?"
Trump's travel ban is currently mired in legal limbo. The redrafted executive order put forward by the president in February blocked immigration to the United States from six countries —Iran, Libya, Somalia, Sudan, Syria and Yemen—while also suspending the country's Syrian refugee resettlement program for 120 days.
But two judicial decisions halted the ban's implementation. Firstly, a judge in Hawaii issued a temporary nationwide restraining order to stop the ban coming into force after an appeal by the state of Hawaii. Trump called the move "unprecedented judicial overreach" and vowed to fight it. In a second, less wide-ranging judgment, a federal judge in Maryland suspended a portion of the ban that stopped visas being issued to nationals of the six affected countries.
Appeals against both orders are scheduled to take place in the coming weeks, with the Maryland judgement to be debated on Monday and the Hawaii ruling on May 15. The White House has vowed to take the issue to the Supreme Court if necessary. Ali's case is one of nine included in an argument filed by the Service Employees International Union (SEIU), a labor organization representing around 2 million workers in the United States and Canada and two other trade unions in support of both court orders suspending the travel ban. The SEIU represents, among others, airport contract workers, almost half of who were born outside the United States.
But while the legal wrangle continues, Ali says he is fearful for his safety and that of his family. One of his daughters, 22-year-old Maab, is currently at medical school in the Sudanese capital Khartoum, and Ali has eight siblings in Sudan. He fears that if he tries to visit them, he will either be captured by Sudanese security forces or, perhaps worse from his perspective, unable to return to the United States.
According to his legal filing seen by Newsweek , Ali's story goes back to the 1980s, when an Islamist government aligned with the Muslim Brotherhood imposed sharia law in Sudan. The decision alienated many in Sudan's south, which had large Christian and animist populations, and was a factor in a civil war pitting the government against southern rebels that lasted more than 20 years. (Six years after the war ended, South Sudan gained independence in a 2011 referendum.)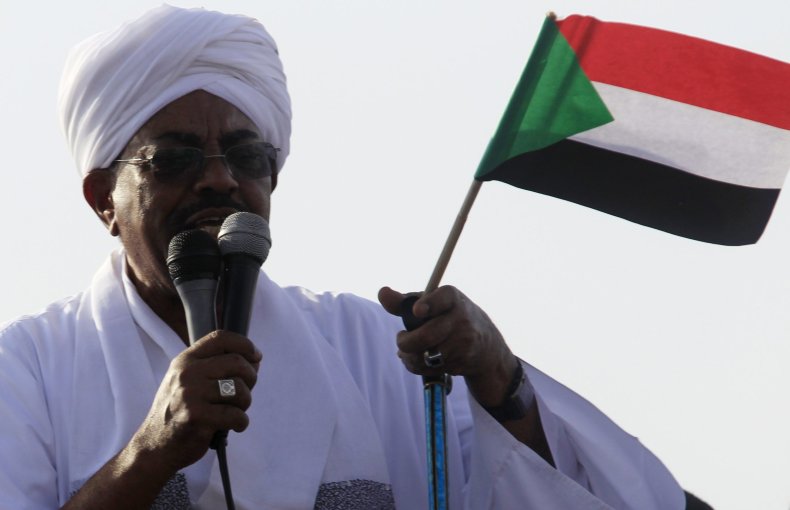 A lawyer and involved in Sudanese politics, Ali protested the decision and was targeted by security forces. This continued throughout the 1980s and Ali remained a government target after a 1989 military coup that eventually led to Sudan's current president, Omar al-Bashir, coming to power. Ali spent several spells in prison, including one at a so-called "ghost house"—an underground, off-grid prison—in Khartoum, where he endured seven weeks of torture. He said he was burned with cigarettes and forced to sit in a hole filled with dirty water that included human excrement.
Ali finally fled Sudan in 2010 after what he says was an attempt on his life in Khartoum, when security forces pulled him over at gunpoint and rammed into his car. With the assistance of an American law professor working in Sudan, Ali was granted asylum in the United States and is now a legal permanent U.S. resident. But he says he hasn't been able to return to Sudan to sell his property there, and that his family remains under government scrutiny. "They are not safe, [the Sudanese security forces] keep asking them what I am doing in the United States," says Ali.
The Trump administration appears determined not to take a loss over the travel ban. Attorney General Jeff Sessions said in an interview on The Mark Levin Show recently that he was "amazed that a judge sitting on an island in the Pacific can issue an order that stops the President of the United States from what appears to be clearly his statutory and constitutional power." Sessions said three of the countries implicated by the ban—Iran, Sudan and Syria—are classified as state sponsors of terrorism by the United States, while the other three—Libya, Somalia and Yemen—are "failed states in essence who have strong terrorist activities."
Ali says he's keen to contribute in his new home. He is a member of a local Sudanese club—Minneapolis and the surrounding area is home to almost 1,200 of the 41,000 Sudanese living in the United States—and says he wants to open a business, provided he is able to sell his property in Sudan and release the funds. He plans to apply for U.S. citizenship, which he says will offer a degree of protection should he return to Sudan to handle his affairs. Without American citizenship, and with the travel ban looming, Ali says he remains afraid to return. "If I go to Sudan without American citizenship, I will be in danger. But if I get citizenship, maybe I can go and get my property," he says. "My field is very expensive. I can't lose it. If I lose it, I lose my life."