Trump's New Treasury Spokeswoman Monica Crowley Claimed Obama Was Muslim and Loyal to Terrorists: Report
Monica Crowley, whom President Donald Trump appointed as a spokeswoman for the Treasury Department last week, once pushed conspiracy theories suggesting that then-President Barack Obama was secretly a Muslim and sympathetic to terrorists, according to a CNN report Thursday.
Crowley, the new assistant treasury secretary for public affairs, promoted this false information through several comments on her personal blog as well as in at least one tweet she posted sometime between 2009 and 2015, an analysis by CNN's KFile team found.
In an August 2010 blog post, Crowley claimed that the 44th president was loyal to Islam and doubted his devotion to the United States.
"Obama was born to a Muslim father, which under Islam automatically made him a Muslim," Crowley wrote. "He says he converted to Christianity as an adult, which under Islam makes him an apostate."
Crowley wrote that Obama grew up in Indonesia and that "he was steeped in Islam throughout his formative years, so it should come as no surprise that he has loyalties to Islam."
She also brought up Obama's blunder during the 2008 presidential campaign that there are 57 states in the U.S., which is the number of states in the Organization of the Islamic Cooperation. Trump in September 2018 brought up the matter, tweeting, "When President Obama said that he has been to '57 States,' very little mention in Fake News Media. Can you imagine if I said that...story of the year!"
Crowely in her 2010 blog post continued: "It may not come as a shock that he appears loyal to Islam. The question is: can he be both loyal to Islam and loyal to the United States?" She concluded, "How could he....support the enemy?"
In an April 2011 blog post, Crowley said the Obama birther conspiracy theories, which questioned his U.S. citizenship, were legitimate. Trump also championed the birther theory about his predecessor and publicly called for Obama to produce his birth certificate to prove he had been born in the United States.
"If the birth certificate were never a big deal, why did No Drama Obama wait nearly 3 years before releasing it? Why endure and stoke all of the drama?" Crowley wrote. "To make those raising legitimate concerns about his origins and policies look like kooks? Maybe."
In June 2013, Crowley wrote that Obama supported terrorists.
"The Muslim Brotherhood is a sworn enemy of the United States. In Obama, they have found an ally. What does that say about Obama? I'm sure you can figure that one out," she wrote, adding that the U.S.'s national security was "being dictated BY that sworn enemy."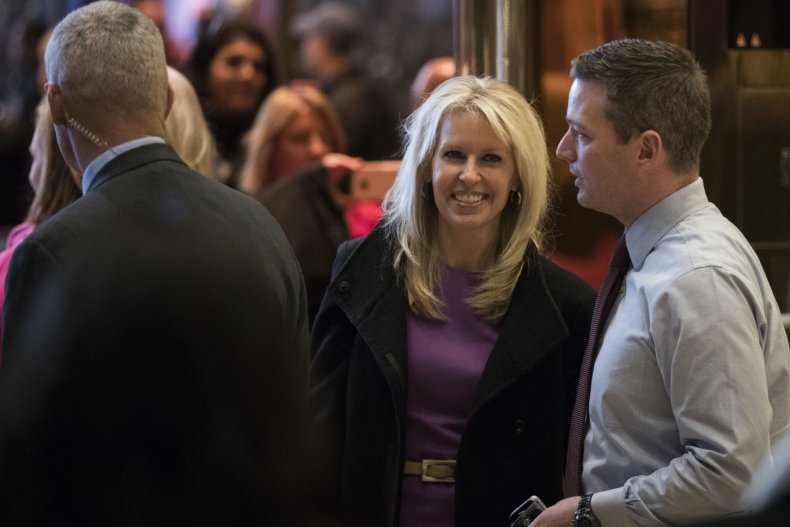 The White House did not immediately respond to a request for comment from Newsweek on Thursday.
A PolitiFact fact check in August 2010 concluded that Obama is not Muslim but rather Christian, though a minority of Americans believed he was Muslim. No evidence has since surfaced to show that Obama is Muslim.