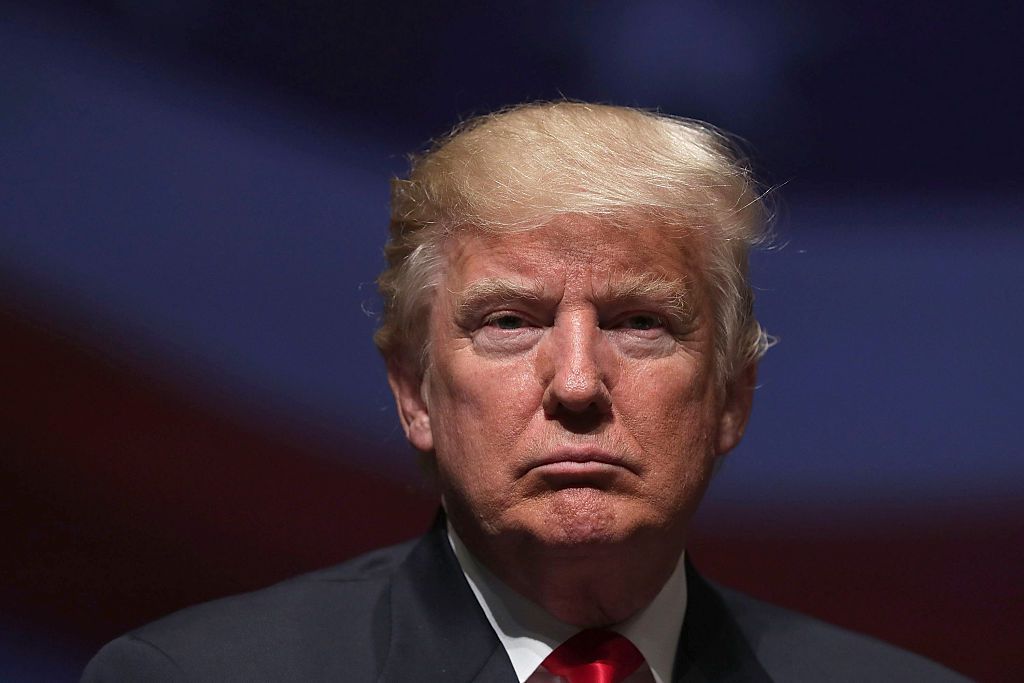 During the hours he spent in Puerto Rico Tuesday President Donald Trump threw paper towels to needy people and handed out flashlights while joking "you don't need them anymore," despite the fact that 94 percent of the island still has no power.
The president's behaviour led some Puerto Ricans to say he was treating them like second class citizens.
"He arrives with a smile on his face, makes fun of the situation, shows no empathy, lies and lies on camera as he does 24-7. And then throws paper towel rolls to people in need as if he was playing Go Fetch with dogs," Joel Isaac, a Puerto Rican who moved to New York three years ago told The Toronto Star. Most of Isaac's family still live on the island.
"Does he think this is a show? A game? The first reaction that I had: why is he throwing things to Puerto Ricans like we're animals?" said Frances Alvarado, a Puerto Rican living in North Carolina.
The president was also greeted by pre-selected families as he met them in front of their homes on the island. "Thank you for being here, it's so good to see you," one man told the president in Spanish.
Trump has been criticized for his administration's reaction time to deliver relief efforts on the island and for taking two weeks to visit the disaster zone where 3.5 million American citizens live. The president visited Texas and Florida within days after they were respectively hit by Hurricanes Harvey and Irma in August and September.
The mayor of Puerto Rico's capital and largest city San Juan, Carmen Yulin Cruz, called out Trump last week after aid was slow to arrive. "Dammit, this is not a good-news story. This is a people-are-dying story," Yulin Cruz said during an interview with CNN last Friday.
"This is a life or death story. This is—there's a truck load of stuff that cannot be taken to people story. This is a story of a devastation that continues to worsen because people are not getting food and water."
Trump then slammed Cruz for her criticism, accusing her of "poor leadership" in the wake of the disaster.
Read more: San Juan mayor attacked by fake news army during Trump's Puerto Rico visit
"The federal response has been very slow and uncoordinated," Rep. John Garamendi (D-Calif.), a ranking member of the subcommittee on maritime transportation, told Newsweek of efforts to get aid to the island last week. "What needs to be done is freight movement on the island itself." Officials said aid was slow moving and poorly organized.
Nevertheless, Puerto Rico hadn't experienced the death toll of "a real catastrophe like Katrina" after Hurricane Maria—a Category 5 storm—made landfall there nearly two weeks ago, Trump said Tuesday. Later in the day the U.S. territory's governor increased the official death toll from the storm from 16 to 34.
"[The] operative question here is how many have died during the ensuring response, when they *could have been saved.* We don't yet know," wrote Jeremy Konyndyk, chief of foreign disaster assistance during the Obama administration on Twitter Tuesday following Trump's comments. "Claiming the response was fine and dandy when most of the island was (and is) without power and water? That's on him," Konyndyk wrote.
Only 45 percent of people have access to drinking water on the island. The island's Governor Ricardo Rossello says he hopes 25 percent of residents will have their electricity restored by the end of October, estimating the total cost of damage across the island at $90 billion. The Federal Emergency Management Agency (FEMA) says it now has 10,000 federal officials helping out in Puerto Rico.
After his visiting the island Tuesday Trump said he had a "terrific visit" and the island's residents "are so thankful for what we've done," telling reporters on Air Force One that "we only heard thank-yous."
"You've thrown our budget a little out of whack," Trump told a meeting of officials, including Governor Rossello Tuesday, "because we've spent a lot of money on Puerto Rico."