Could Trump Go on Trial? Lawyer Says It Is a 'Real Possibility' President Could Face Jury Over University Fraud Case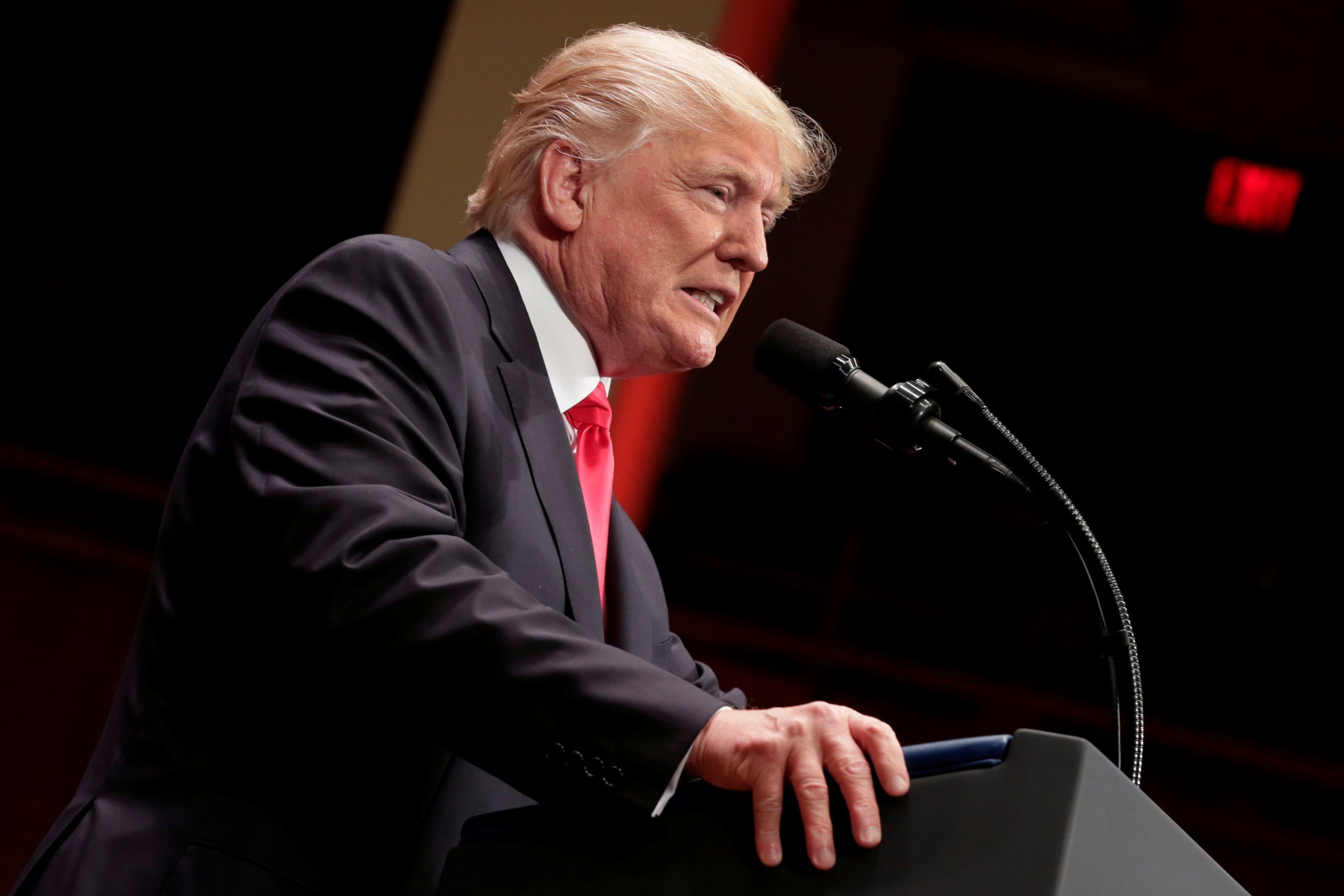 Donald Trump may have settled a lawsuit over his Trump University seminar program, but the case into the alleged fraud is far from over. Indeed, a lawyer representing one of the plaintiffs, who has refused to accept the $25 million settlement Trump made shortly after his election last November, has said it's a very "real possibility" the president could go on trial.
Related: Judge to consider student's objection to Trump University settlement
"Yes, that's right," Deepak Gupta, who is representing Sherri Simpson, told Vox Sunday. "Trump really could end up going to trial. We're confident that the 9th Circuit will rule that any deal like this must allow people like Sherri to opt out if they want."
If Trump's history with the 9th U.S. Circuit Court of Appeals is any indication, he could be in for some bad news. Already this year, the court has ruled against Trump's travel ban and imposed an injunction against his order stripping money from sanctuary cities. In April, Trump said he had considered breaking up the court, calling it "outrageous."
It will now rule whether Simpson, a bankruptcy attorney who spent $19,000 on tuition with Trump University, can sue the president independently for fraud. Simpson alleged that she was promised she could be excluded from the class-action settlement if she wished. More than 6,000 people, who paid up to $35,000 in the expectation of getting insights into Trump's business secrets, were listed in the suits.
Gupta, a Washington lawyer who also was part of a lawsuit alleging that Trump has violated the U.S. Constitution's emoluments clause, called the program an "elaborate scam." And Simpson is determined to see Trump face questions before a jury.
"I believed in a jury trial," Simpson told The Guardian last week. "It looked like we had such a strong case for trial after seven years of litigation."
Simpson has received the support of amicus briefs filed by about a dozen law professors saying that she should have the right to opt out of the settlement.
Following the settlement, Trump tweeted that it represented a "small fraction of the potential award."
And, said Gupta, if Simpson is successful in the 9th Circuit, the president could be faced with having to pay up significantly more, as well as potentially go before a jury.
"Then Trump will have some decisions to make," Gupta said. "Does he jettison the whole settlement and go into a big class-action trial facing $170 million in damages? Or does he stick with the deal for those members who want it and let others join Sherri's team or go their own way? That's all up to him, but either way, a trial is a real possibility."
While most legal experts believe a sitting president could not face criminal prosecution, the prospect of a president going on trial isn't totally far-fetched. The Supreme Court ruled in a 1997 case involving a sexual harassment suit filed against then-President Bill Clinton by Paula Jones that the president has no immunity from civil law litigation for acts done before taking office that are unrelated to the office.
"Ultimately, this case will test our legal system's commitment to a basic principle: that you have a right to a day in court and that right can't be taken away without your consent," Gupta said. "Sherri wants her day in court, so she can hold Trump accountable for ripping her off."