Trump Trolled with Trumphotels.org Parody Website Showing Photos of Migrants in Cages
Someone with a strong sense of satire purchased the domain TrumpHotels.org and is using it to make a point about the U.S. president's immigration policy by displaying images of immigrant detention centers.
The website, registered on June 20 according to internet records, parodies some of the recent anti-immigration rhetoric uttered by Donald Trump under the title "Thoughts From Our Manager," while scenes from inside a Texas facility captured last week showing migrants in cages and groups of children covered in space blankets after they were separated from their parents run above the "Thoughts" in a large slideshow.
A post titled "Enjoy this video tour of our facilities" includes footage published online by CBS News correspondent David Begnaud, obtained via U.S. Border Patrol, showing the McAllen facility.
The identity of the domain owner remains unknown, and the individual used a proxy server to set up the page via GoDaddy. As noted by The Hill, the website surfaced two days after Democratic Senator Tim Kaine referred to the detention center on Twitter, calling it "the real Trump Hotel."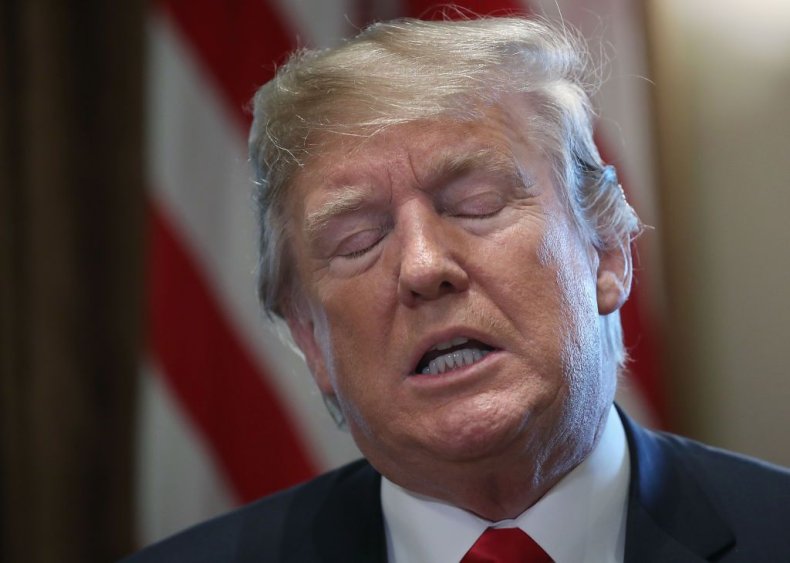 The site has no relationship to TrumpHotels.com, which advertises legitimate stays in locations across the world, including New York, Washington D.C. and the U.K. In a disclaimer on the parody page, the owner is careful to state the site is "intended for entertainment, satirical, and political commentary purposes.
"It does not serve any commercial purpose," it states. "This site has no relationship to any commercial establishment or resort, it does not offer any similar products or services such as those provided by any commercial establishments or resorts, and it is in no way intended to deceive or create confusion with or to suggest sponsorship or endorsement by any other business or trademark holder.
"The use of any intellectual property, including trademarks or names of public figures, is protected under fair use, as TrumpHotels.org serves to comment on social and political issues and problems regarding the federal immigration policies of President Donald J. Trump, as well as other statements and actions made by Mr. Trump, through the use of ridicule and criticism," the statement continues.
TrumpHotels.org appears to be one web domain missed by Trump, who is a well-documented owner of names that may be deemed harmful to his brand. It emerged in November 2016 that Trump owns more than 3,600 domains, including donaldtrumpsucks.com, TrumpNetworkFraud.com and no2trump.com.
According to Mercury News, 274 domains referred to his daughter, Ivanka.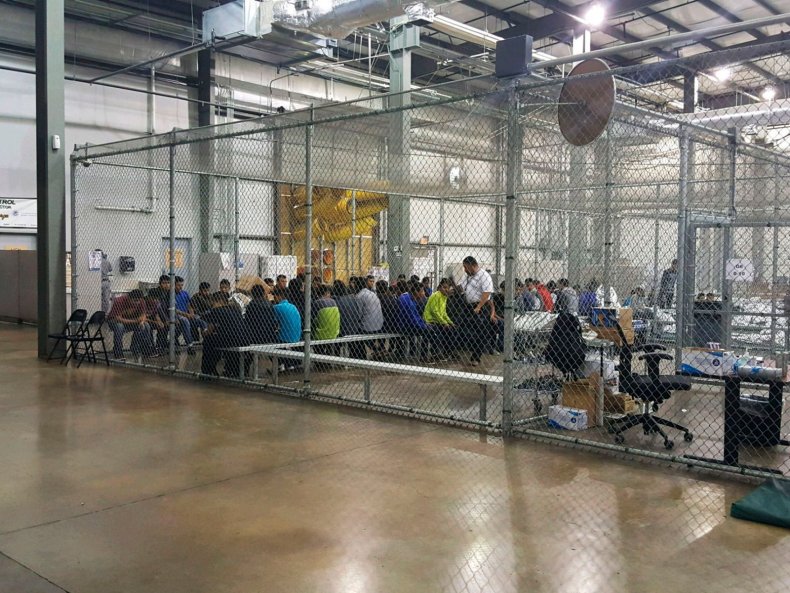 And despite making pledges to scale back his family separation policies in the wake of widespread outrage, Trump has continued to update his Twitter followers with typo-ridden immigration tirades.
Yesterday, he wrote: "Hiring manythousands of judges, and going through a long and complicated legal process, is not the way to go - will always be disfunctional. People must simply be stopped at the Border and told they cannot come into the U.S. illegally. Children brought back to their country."
On Sunday, the outspoken commander in chief said migrants were seeking to "invade" the U.S and indicated that he would seek to launch deportations without any form of legal or judicial process.
"When somebody comes in, we must immediately, with no Judges or Court Cases, bring them back from where they came," Trump wrote to 53 million social media followers. "Our system is a mockery to good immigration policy and Law and Order. Most children come without parents."
Using his campaign slogan, he added: "Our Immigration policy, laughed at all over the world, is very unfair to all of those people who have gone through the system legally and are waiting on line for years! Immigration must be based on merit - we need people who will help to Make America Great Again!"