Donald Trump Takes Aim at Buzzfeed After Mueller Disputes Report President Ordered His Lawyer to Lie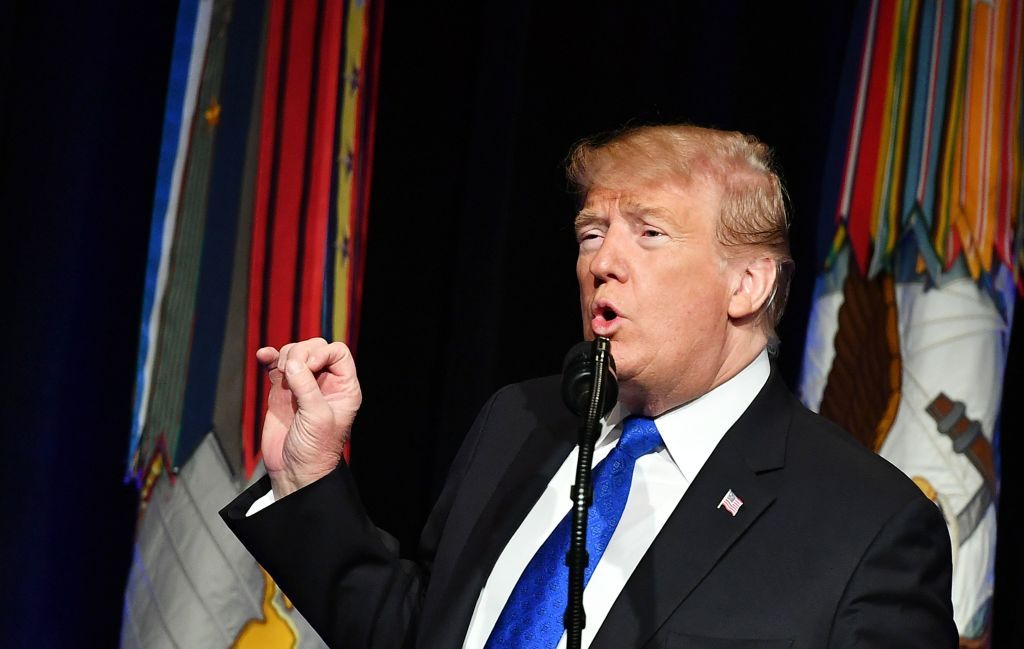 President Donald Trump hailed "a great day for our Country [sic]" after special counsel Robert Mueller disputed a Buzzfeed report claiming the president ordered his former attorney, Michael Cohen, to lie to Congress.
In an explosive report Thursday, Buzzfeed News cited two law enforcement sources claiming that Trump had ordered Cohen to lie, when he falsely claimed in testimony to Congress that discussions with Russians about a planned Trump real estate project in Moscow had continued no later than January 2016.
In a rare statement Friday, Mueller claimed the report was inaccurate.
"BuzzFeed's description of specific statements to the special counsel's office, and characterization of documents and testimony obtained by this office, regarding Michael Cohen's congressional testimony are not accurate," said the special counsel's office said in a statement.
In a flurry of tweets late Friday, Trump hailed the developments as "A very sad day for journalism, but a great day for our Country!"
Buzzfeed's editor-in-chief, Ben Smith, in a statement Friday, said the news organization stood by the report, and challenged Mueller's office to specify what parts of the report were inaccurate.
"In response to the statement tonight from the Special Counsel's spokesman: We stand by our reporting and the sources who informed it, and we urge the Special Counsel to make clear what he's disputing," Smith tweeted Friday.
Cohen was sentenced to three years in prison late last year for crimes including lying to Congress.
The Washington Post, citing sources familiar with the matter, reported Friday that Mueller denied all of the report's claims regarding evidence from investigators gleaned from "interviews with multiple witnesses from the Trump Organization and internal company emails, text messages, and a cache of other documents," as well as a Cohen's acknowledgement he had been told to lie by Trump.
In the tweets, Trump referenced Buzzfeed's publication in late 2016 of the dossier compiled by British former spy Christopher Steele, containing unverified information that Trump had been ensnared by Russian intelligence.
Parts of the dossier have subsequently been verified by news organizations and investigators. Conservative website The Washington Free Beacon initially provided the money for the firm that hired Steele to compile the document, with funding subsequently provided by Hillary Clinton's presidential campaign,
"Remember it was Buzzfeed that released the totally discredited "Dossier," paid for by Crooked Hillary Clinton and the Democrats (as opposition research), on which the entire Russian probe is based! A very sad day for journalism, but a great day for our Country!
The president then renewed his attacks on the "fake news" media.
"Fake News is truly the ENEMY OF THE PEOPLE!" he tweeted.