President Trump's Press Briefing With Canada's Justin Trudeau (Live Video)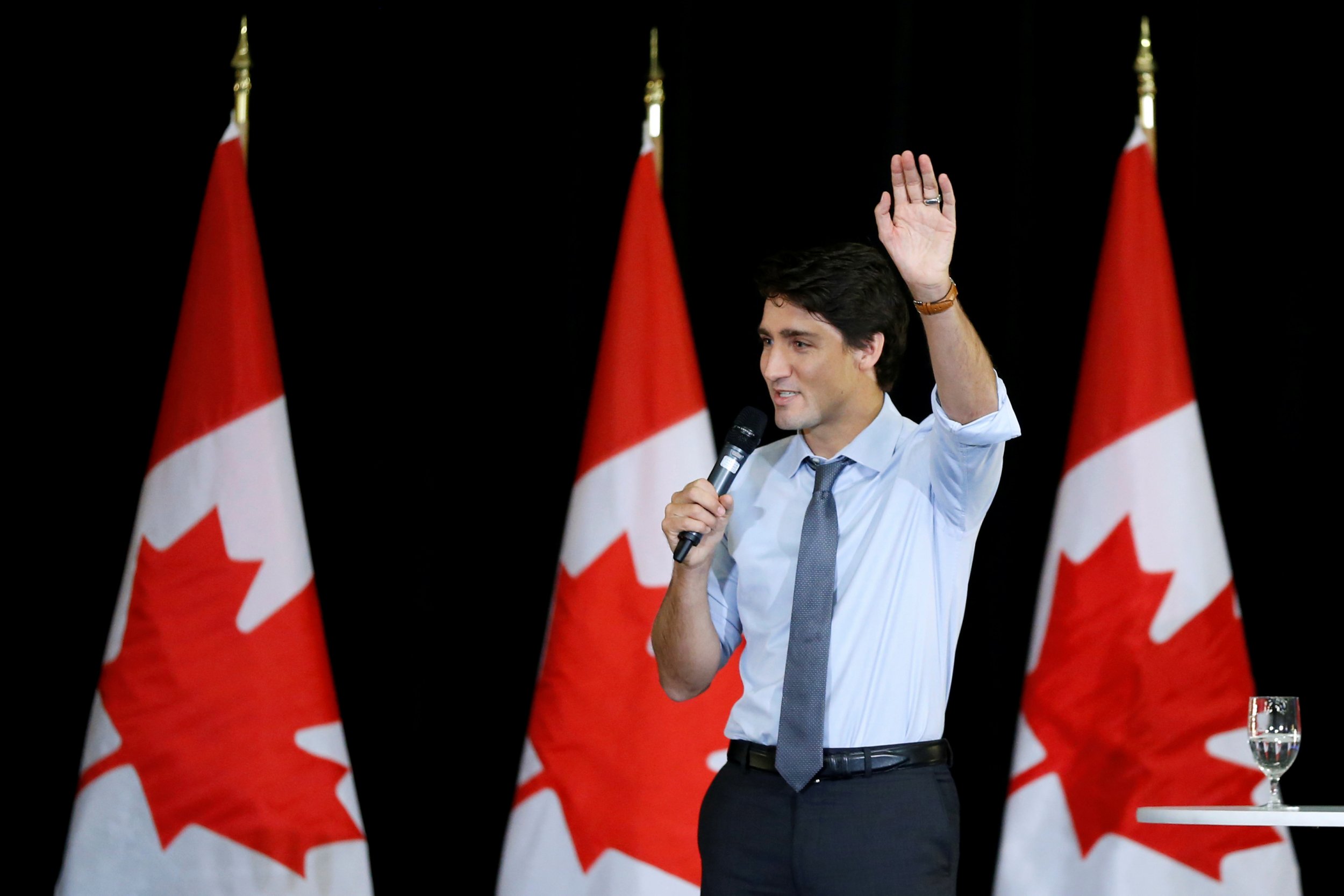 President Donald Trump on Monday welcomes Canadian Prime Minister Justin Trudeau to the White House, his third D.C. meeting with a head of state since he took office last month. In a joint press conference, Trump is expected to announce the formation of a new task force, the Canada-United States Council for Advancement of Women Entrepreneurs and Business Leaders.
Canada long has regarded the United States as its closest ally. Trudeau's relationship with former President Barack Obama, for example, was often referred to as a "bromance." But Trudeau and Trump have taken different stances on at least one issue: immigration. Following Trump's executive order banning Syrian refugees and immigrants from seven predominantly Muslim countries from entering the U.S., Trudeau tweeted a welcome to refugees in Canada.
British Prime Minister Theresa May and Japanese Prime Minister Shinzō Abe visited Trump prior to Trudeau's meeting. Later this week, Israeli Prime Minister Benjamin Netanyahu is scheduled to meet with president.
Watch here when the Trump-Trudeau event begins at 2 p.m. Eastern time. An hour later, Trudeau will meet with House Speaker Paul Ryan in the Republican leader's office.