Trump's White House Doesn't Trust Its Own Staff, Will Exclude Aides From Meetings, Take Their Phones: Report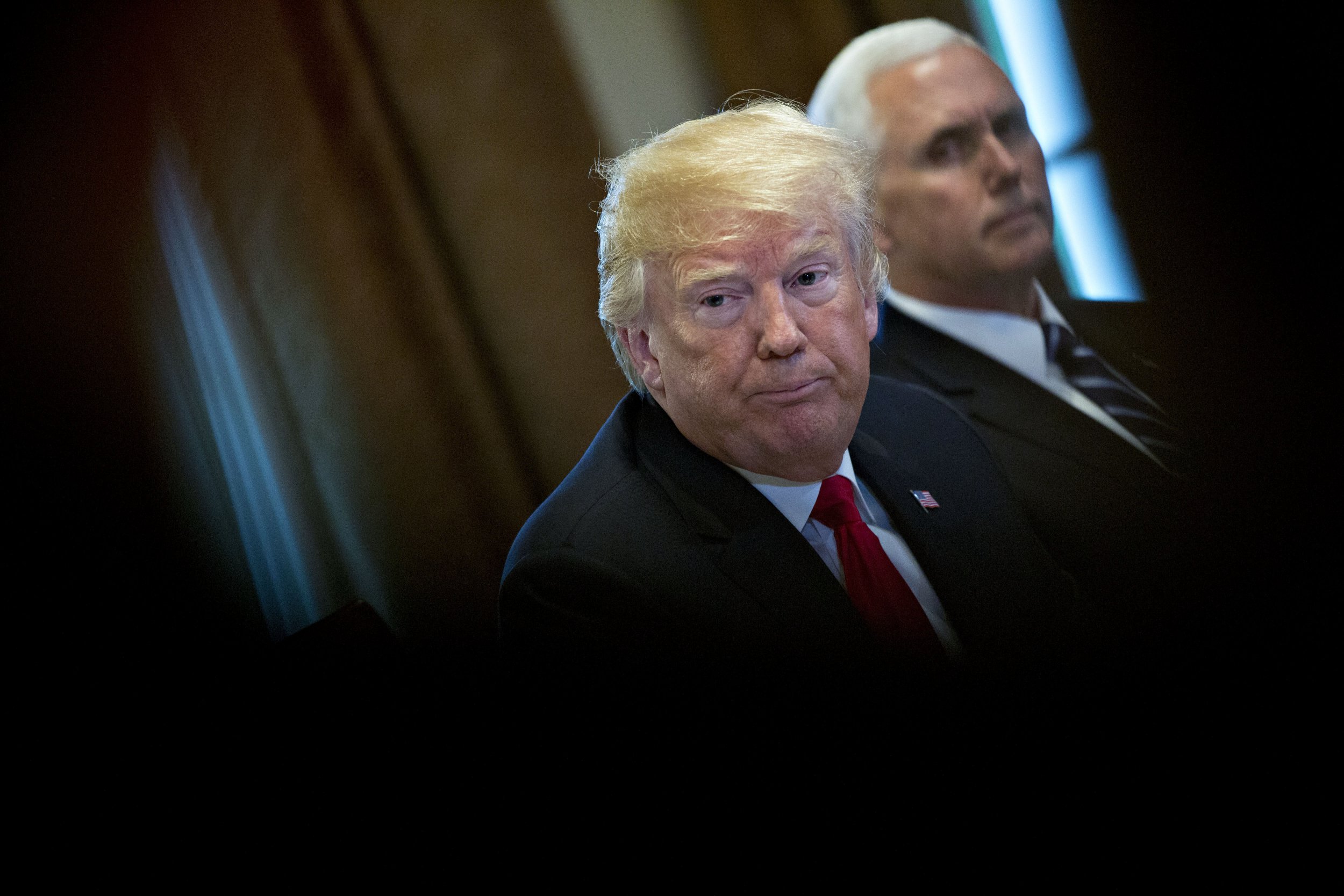 President Donald Trump's White House has reportedly taken extra precautions in order to stop leaks from within the administration by taking aides' phones and whittling down the number of staff present at regular communications team meetings, according to The New York Times on Thursday.
Related: Fox & Friends Confronted Sarah Huckabee Sanders on Apology for McCain 'Dying' Comment
The effort follows an embarrassing leak of one communications staffer, Kelly Sadler, reportedly joking that the administration did not need Republican Senator John McCain's vote for new CIA Director Gina Haspel's confirmation because he was "dying anyway."
The report noted that Trump often lamented the poor press coverage his administration has received, that he does not trust aides to do what's in his "best interests" and that Trump has always had a "sense of paranoia" when it came to his employees and their work.
The extra security to prevent leaks could also be coupled with White House personnel changes, counselor to the president Kellyanne Conway said Monday.
Conway, who herself has been accused of being of a leaker, said the leaks have been used by staffers in an attempt to undermine other White House officials.
"It's not so much leaking as using the media to shiv each other, and that was going on quite a bit at the beginning of this administration and it's less so now," Conway told Fox News.
Following the leak of Sadler's comment, for which the White House has yet to issue an apology despite outcries from many Republicans, the daily communications team meeting has seen fewer aides in attendance. But a senior White House official told The Times that the cut-down was not to plug up leaks but instead meant to protect information.
Staffers' personal phones are reportedly placed in "small storage lockers," with scanning equipment deployed to detect devices not issued by the government.
That effort seemed to be far more orderly than former press secretary Sean Spicer's method of cracking down on leaks. In February of last year, Spicer reportedly called roughly a dozen staffers into a meeting and demanded they put their phones on a table to show they were not responsible for leaks in the administration's early days, Politico reported.