Trump Told Macron France Should Consider Leaving the EU: Reports
President Donald Trump appears to be trying to break up the European Union, as reports emerge that he told his French counterpart, President Emmanuel Macron, that his country should leave the bloc.
According to a column published in The Washington Post, Trump said the U.S. would offer France a bilateral trade deal if Macron was to lead one of the EU's founding members out of the union.
When Macron visited the White House in April, Trump asked him, "Why don't you leave the EU?" according to Post columnist and CNN analyst Josh Rogin. Rogin quoted two unnamed European officials as sources for the report.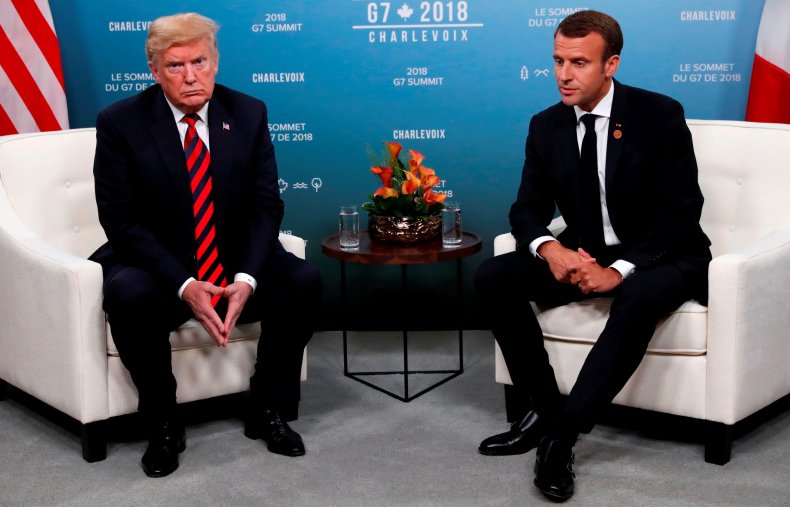 Trump then offered Macron a bilateral trade deal that he said would be better than that in place between the U.S. and the EU, Rogin reported. The White House refused to comment on the report but did not dispute the account, the Post said.
Though Rogin did not say what Macron's reaction was, the chance that France would leave the EU is extremely slim. France is a founding member of the bloc and, along with Germany, one of its key driving forces. Macron himself is a professed Europhile, stressing in his 2017 presidential campaign that the union—while in need of reform and revitalization—is indispensable.
Of course, not everyone in France agrees. Far-right leader Marine Le Pen promised a referendum on the country's European Union membership if she were to win the presidential race last year. Macron defeated Le Pen comfortably, but euroscepticism still simmers in the country.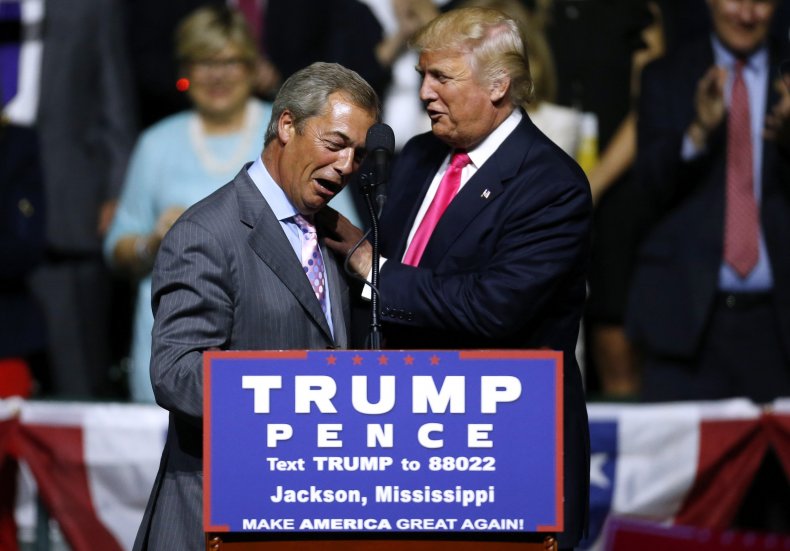 Trump and Europe do not get on. Even before the president precipitated a trade war between the two mammoth economies, he has been dismissive of the grand continental project. He has links with pro-Brexit parties in the U.K. and has previously suggested that the seismic decision for Britain to abandon the bloc "is going to end up being a great thing."
The president has consistently maligned America's international alliances and agreements, from NATO to NAFTA to the Paris Agreement. Whether coincidental or calculated, these positions are shared by Russian President Vladimir Putin, whom Trump is set to meet in Helsinki on July 16. His apparent alignment with the Kremlin's foreign policy does little to dispel concerns that Putin may have had a hand in Trump's election. Trump also called for Russia to be allowed back into the G7 from which it was expelled after it annexed Crimea in 2014.
'A fundamental shift'
Trump's approach to America's European allies "is a fundamental shift," said Julianne Smith, an associate fellow at the Chatham House think tank and expert on U.S. relations with Europe. Trump is "very antagonistic toward the European Union," she told Newsweek, and "virtually everything he has said about [the bloc] since he's come into office and during the campaign has been very negative."
Smith—who served as the deputy national security adviser to Vice President Joe Biden—said Trump's stance on institutions such as the European Union and NATO has left Europeans concerned about the future of the transatlantic relationship.
"Even though we've had policy differences with Europeans over the years—and we've had many—this now is calling into question the fundamentals," she explained.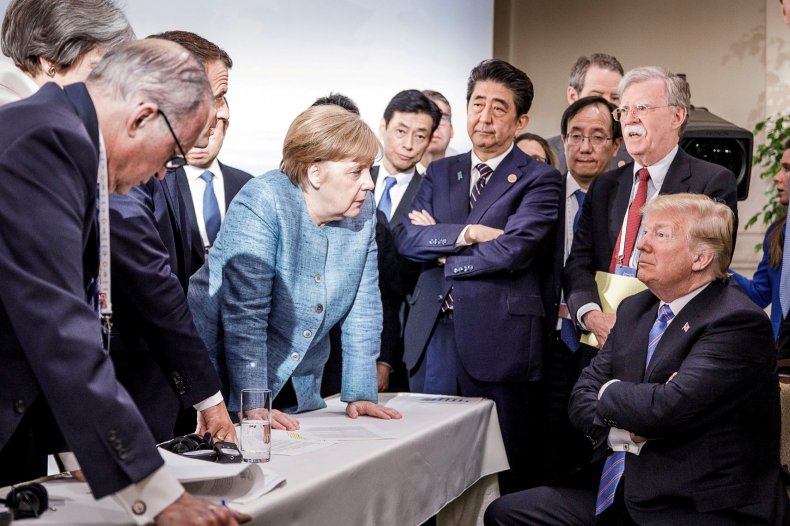 Though leaders like Macron have tried to impress upon Trump the importance of the relationship and its long and successful history, "Trump pretty much is incapable of learning, and even if he is learning he is not willing to change his mind on his views," Smith said.
Trump will fly to Helsinki immediately after a NATO summit in Brussels. Given his performance at the recent G7 meeting in Canada—after which he threatened Canadian Prime Minister Justin Trudeau before heading to Singapore to meet international pariah Kim Jong Un—NATO allies are concerned that the president's behavior at the conference may further destabilize the alliances that have underpinned Western multilateralism for decades.
Trump's consistently antagonistic approach could have ramifications long after he has left the Oval Office. "Europe was willing to give us a pass on George W. Bush and say he was an outlier because then we got Obama," Smith said. "But after Trump, some Europeans are wondering if there has been a fundamental shift in the relationship."
The president is leaving his compatriots bemused, too. As Smith explained, "We're not equipped to deal with a president that can't make any justifications for a strong relationship with Europe and instead wants to heap praise on authoritarians. This is just a whole new era."
This article has been updated to include comments from Julianne Smith.