Is Donald Trump 'Trying to Provoke a Domestic Terror Attack' With London Tweets?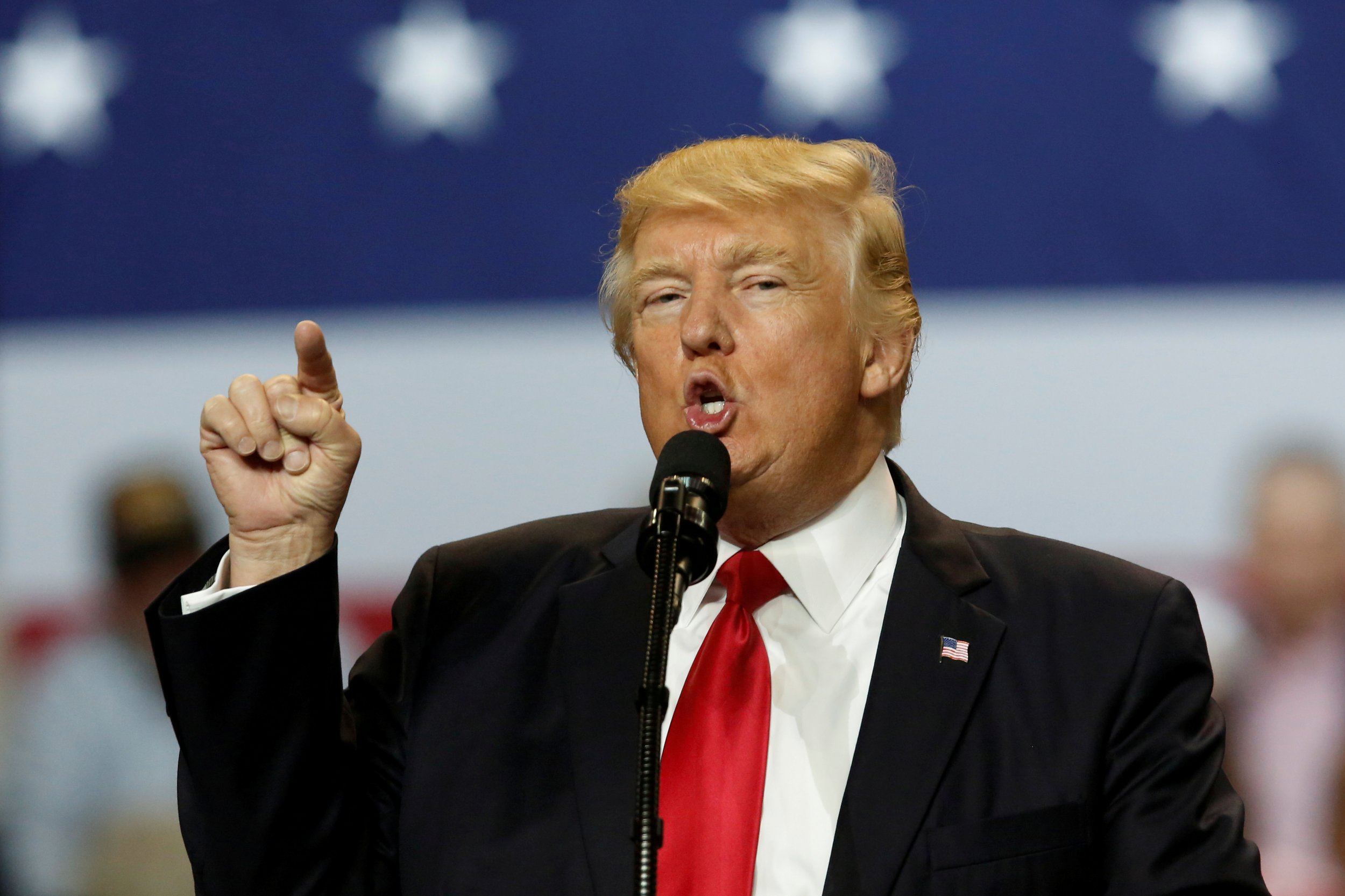 President Donald Trump's response to the terrorist attack in London Bridge has prompted an MSNBC commentator to question whether the Republican is intending to provoke a similar attack in the U.S.
Trump took to Twitter in the wake of Saturday night's attack on London in which seven people were killed and a further 48 injured, making comments about gun crime that prompted a backlash on social media.
The president wrote: "Do you notice we are not having a gun debate right now? That's because they used knives and a truck!"
Speaking on MSNBC Sunday, anchor Thomas Roberts questioned whether the president was attempting to provoke a terror attack with his Twitter rant.
"Let's not be [politically correct] about this," Roberts said, turning to Atlanta Mayor Kasim Reed and then asking: "Is the president trying to provoke a domestic terrorist attack with this Twitter rant because—only to prove himself right?"
Reed opted not to answer the question, although he did later speak about the use of Twitter as inappropriate in the aftermath of such an attack, The Hill reported.
Roberts repeated his suggestion Trump was politicizing the incident, asking former Democratic National Committee Chairman Howard Dean: "I asked this of Mayor Reed, but it seems like the president is trying to provoke something that he can politicize more for his own gain in America. Do you feel that way?"
Former President Barack Obama's speechwriter, Jon Favreau, also questioned Trump's stream of tweets in the wake of the attack.
"It's hard to read Trump's tweets this morning and not think that we're one domestic attack away from the most dangerous version of this guy," Favreau tweeted.
Rather than issuing a simple response to the attack, Trump followed up his initial pledge to stand with the U.K. with a number of tweets some viewed as provocative, including lashing out at London Mayor Sadiq Khan over his instructions for Londoners to remain calm in the presence of increased security and armed police on the streets.
Labour Party leader Jeremy Corbyn defended the London mayor, stating in comments carried by The Guardian: "At this time it is more important than ever that we stay united in our communities. It is the strength of our communities that gets us through these awful times as London mayor Sadiq Khan recognised but which the current occupant in the White House has neither the grace nor the sense to grasp."