Trump Is Trying to Undo Obama's Presidency, Says Biden—but He Can't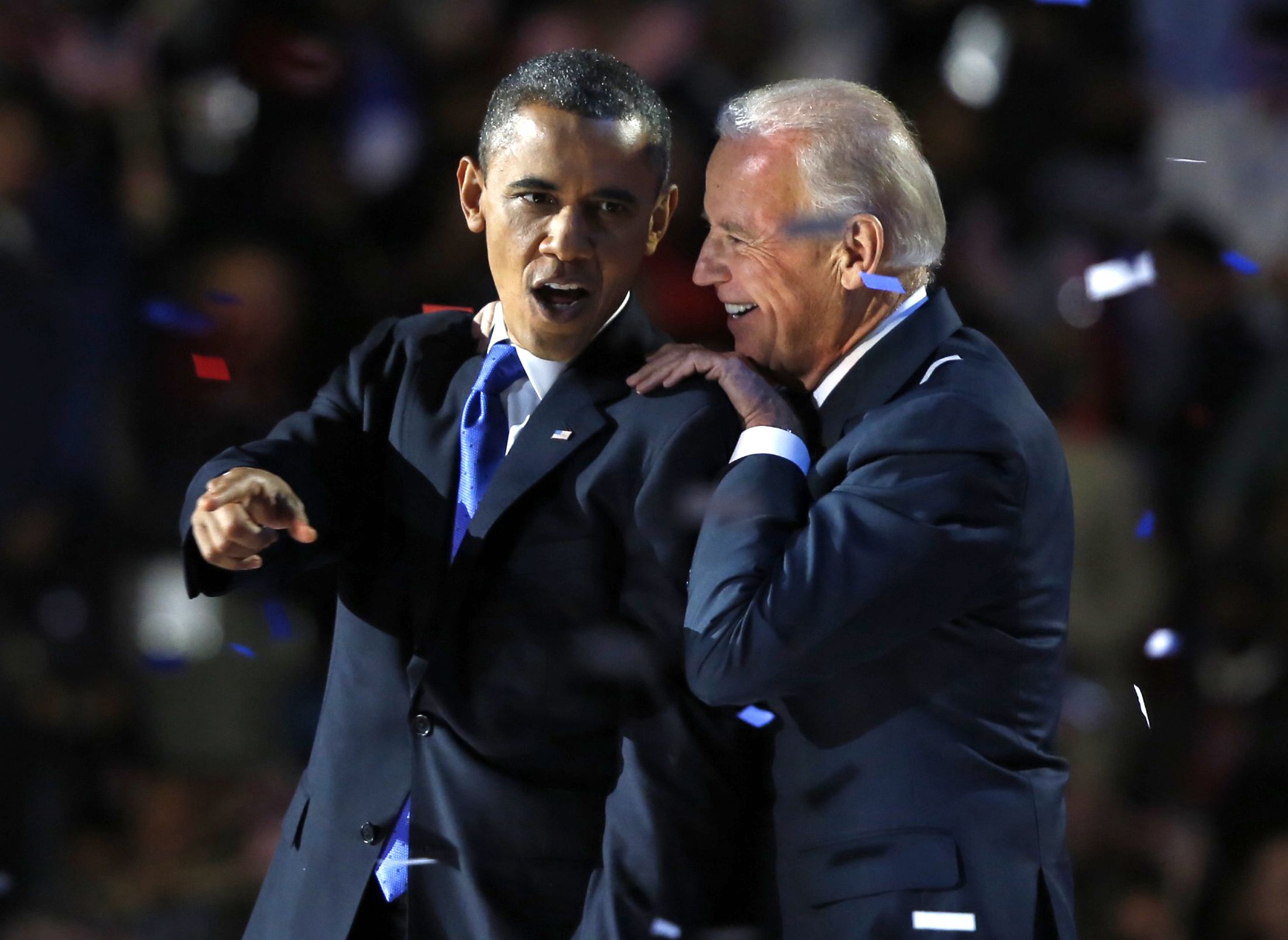 During his first year in office, President Donald Trump has tried and failed to undo the legacy of his predecessor Barack Obama, argued former Obama Vice President Joe Biden on Tuesday.
"All he seems to be trying to do is undo everything that President Obama has done," said Biden during an interview with CNN's Chris Cuomo. "But he's not able to do that, by the way."
When asked to explain what he meant, Biden said that though Trump has withdrawn the U.S. from the Paris climate agreement and tried to dismantle Obamacare, he has failed at both.
"He's damaged health care, but it's not gone. He has gone after the Paris accord, but you see mayors and governors, local leaders getting together and making sure it doesn't have the effect that he intended," Biden said.
Last year, Republicans weren't able to pass legislation that would see Obamacare repealed, but the president eliminated the health care law's individual mandate, which required people to get health insurance, in the GOP tax bill passed last December.
Although cities and states like Pittsburgh and Hawaii have said they will continue to cut greenhouse gas emissions to the Paris agreement's standards, Trump has also successfully rolled back regulations Obama brought in against fossil fuels in the Clean Power Plan and methane rule on natural gas wells, among others.
Read more: Joe Biden would have beat Trump had he run for president, Democrat says
Trump has also had success in eliminating many other Obama-era rules. Last year, the president sought to continue a ban on transgender troops in the military after Obama lifted it in 2016, and to eliminate the Deferred Action for Childhood Arrivals immigration program that allows the children of undocumented immigrants to live and work in the U.S.
He has also scrapped things like the Capital Bikeshare from the White House and reversed Obama's ban on selling plastic water bottles in National Parks.
While Trump is "hurting" Obama's legacy, Biden argued, "he can't undo it all."
Biden hasn't quashed rumors that he might attempt a run for president in 2020, which could see him pitted against Trump, who says he will run. "I'm not closing the door on it," Biden said during an interview last year.
During the interview the former vice president also called out Trump's recent attacks on the FBI and Justice Department in claims that they worked to help Democrats and hurt Republicans in the 2016 election.
By reversing Obama era policies, Biden said Tuesday, the Trump administration is "missing an enormous opportunity, an enormous opportunity to change the life for middle class people."