Trump Praises Conservative Group After Former Member's 'I Hate Black People' Text Surfaces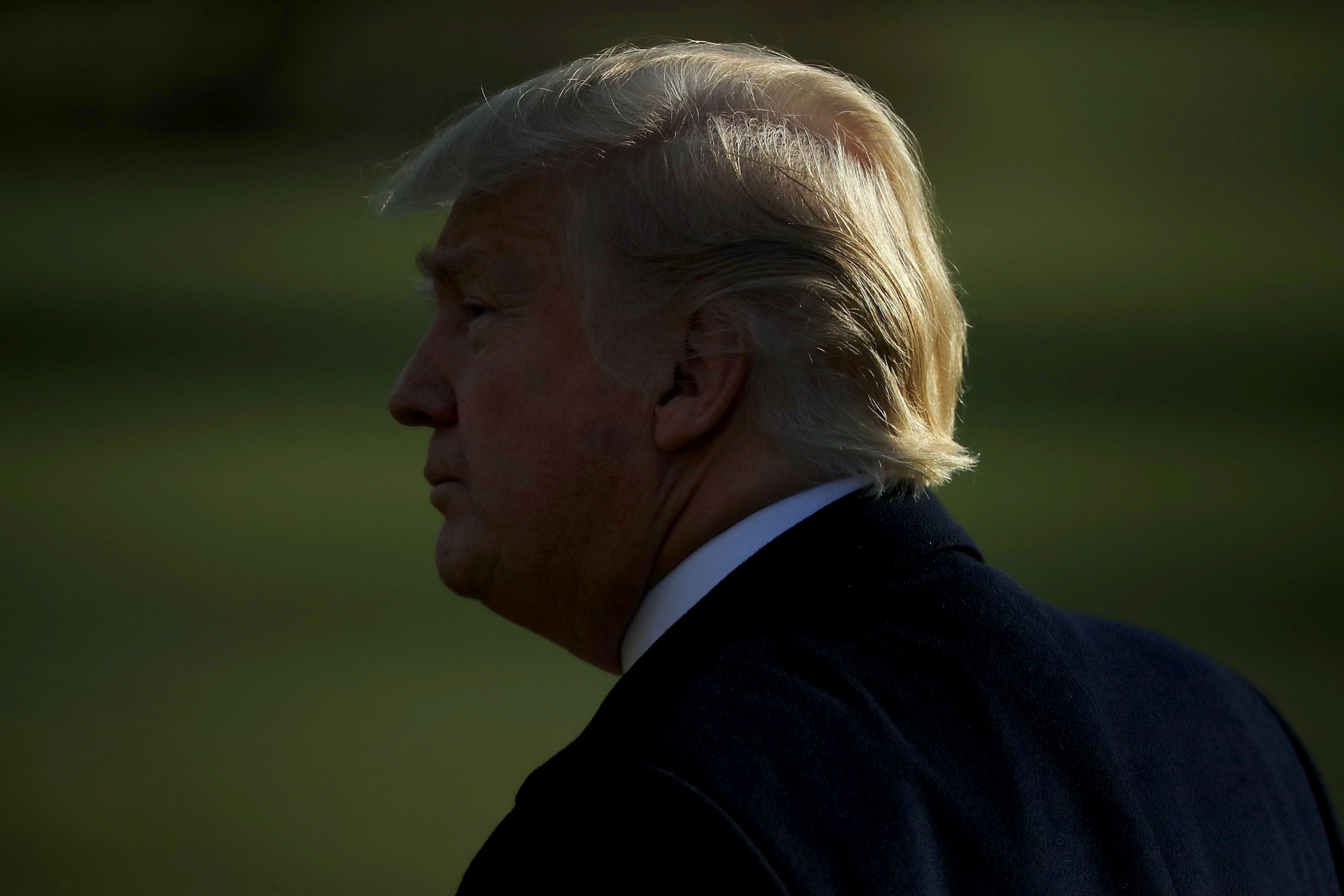 President Donald Trump thanked the head of a national conservative student movement Friday morning for praising his first year in office a day after a top former member of the same group was accused of sending a racist text message.
Trump expressed his gratitude to Turning Points USA founder and executive director Charlie Kirk, who praised the president's accomplishments during a Fox News appearance.
"'The President has accomplished some absolutely historic things during this past year.' Thank you Charlie Kirk of Turning Points USA. Sadly, the Fake Mainstream Media will NEVER talk about our accomplishments in their end of year reviews. We are compiling a long & beautiful list," Trump tweeted.
Kirk was thankful for the president's shout-out: "Thank you Mr. President!
However, a former national field director for Turning Points USA reportedly railed against African-Americans in a text message to another employee obtained by The New Yorker.
"i hate black people. Like fuck them all . . . I hate blacks. End of story," Crystal Clanton wrote according to the magazine's report Thursday.
Clanton reached as high as the group's number two post after five years but resigned at some point, and initially declined comment to The New Yorker.
She later responded: "I have no recollection of these messages, and they do not reflect what I believe or who I am and the same was true when I was a teenager."
Other employees also reportedly stated they felt some racial tension within the organization.
In regards to Clanton's message, Kirk also told The New Yorker that "Turning Point assessed the situation and took decisive action within 72 hours of being made aware of the issue."
Trump's embrace of the group is likely to draw comparisons to his retweets of anti-Islamic group Britain First's violent and defamatory videos last month. The retweets were viewed as Trump condoning the group's message and caused an outcry in the United Kingdom, leading to Prime Minister Theresa May and other members of Parliament to condemn Trump's actions.
"Britain First seeks to divide communities by their use of hateful narratives that peddle lies and stoke tensions," a spokesperson for May said. "They cause anxiety to law-abiding people. British people overwhelmingly reject the prejudiced rhetoric of the far right which is the antithesis of the values this country represents, decency, tolerance and respect."
Trump followed up Friday by pondering whether the "mainstream news" would report his accomplishments throughout his first year in office.
"With all my Administration has done on Legislative Approvals (broke Harry Truman's Record), Regulation Cutting, Judicial Appointments, Building Military, VA, TAX CUTS & REFORM, Record Economy/Stock Market and so much more, I am sure great credit will be given by mainstream news?," the president tweeted.
Trump Praises Conservative Group After Former Member's 'I Hate Black People' Text Surfaces | U.S.