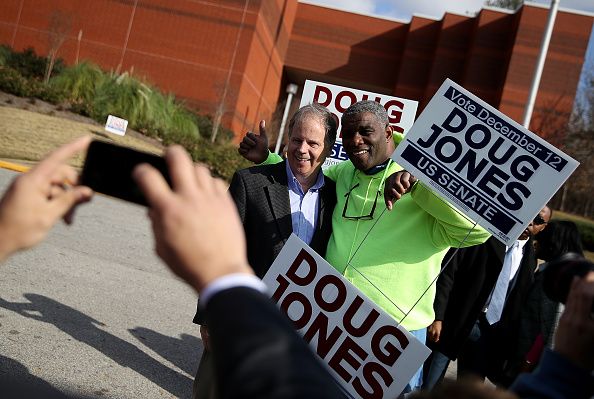 President Trump reacted to Doug Jones' historic victory Tuesday night in uncharacteristic fashion, tweeting out his congratulations to the Democrat he had criticized throughout the campaign.
"Congratulations to Doug Jones on a hard fought victory. The write-in votes played a very big factor, but a win is a win. The people of Alabama are great, and the Republicans will have another shot at this seat in a very short period of time. It never ends!" the president tweeted, shortly after news outlets began calling the race for Jones.
Earlier on Tuesday, as Alabama voters cast their votes, Trump tweeted his support for Moore while also bashing Jones. "The people of Alabama will do the right thing. Doug Jones is Pro-Abortion, weak on Crime, Military and Illegal Immigration, Bad for Gun Owners and Veterans and against the WALL. Jones is a Pelosi/Schumer Puppet. Roy Moore will always vote with us. VOTE ROY MOORE!," the president tweeted.
Trump first suggested he preferred Moore to Jones in late November, tweeting, "The last thing we need in Alabama and the U.S. Senate is a Schumer/Pelosi puppet who is WEAK on Crime, WEAK on the Border, Bad for our Military and our great Vets, Bad for our 2nd Amendment, AND WANTS TO RAISES TAXES TO THE SKY. Jones would be a disaster!"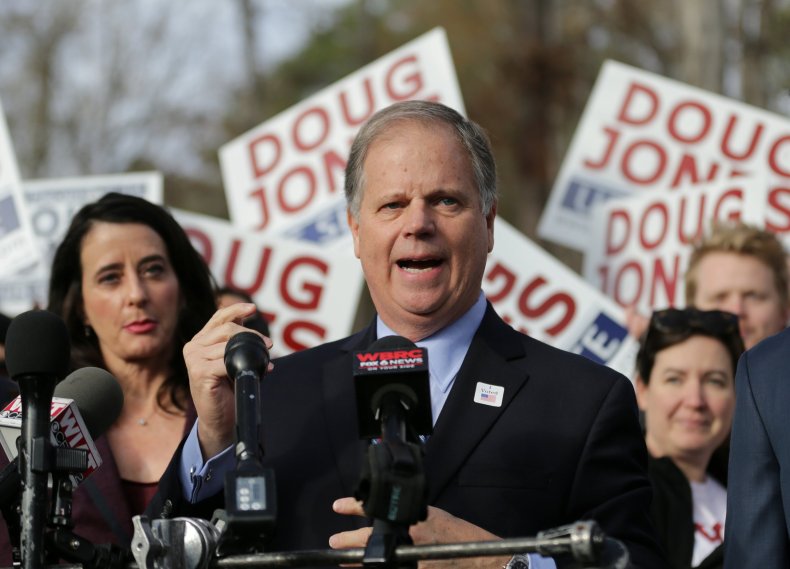 But last week Trump gave Moore a full endorsement with a series of tweets and a phone call to the besieged candidate. Trump told Moore, who has been accused multiple times of preying on and sexually assaulted minors when he was in his 30s, "Go get 'em, Roy!" according to a release from the Moore campaign.
The president, who has also faced numerous allegations of sexual misconduct, has said he doubts the nine women who accused Moore of sexual assault and misconduct. "He denies it. Look, he denies it," Trump said of Moore. "If you look at all the things that have happened over the last 48 hours. He totally denies it. He says it didn't happen. And look, you have to look at him also."
Trump's reaction to Jones' historic victory came the same day he sparked controversy with a suggestive tweet targeted at U.S. Senator Kirsten Gillibrand. Critics said the president's tweet amounted to sexual harassment of the New York senator.
"Lightweight Senator Kirsten Gillibrand, a total flunky for Chuck Schumer and someone who would come to my office "begging" for campaign contributions not so long ago (and would do anything for them), is now in the ring fighting against Trump," the president tweeted shortly after 8 a.m. on Tuesday. "Very disloyal to Bill & Crooked-USED!"