Trump Tweet on Internet Tax for 'Amazon Washington Post' Is Fake News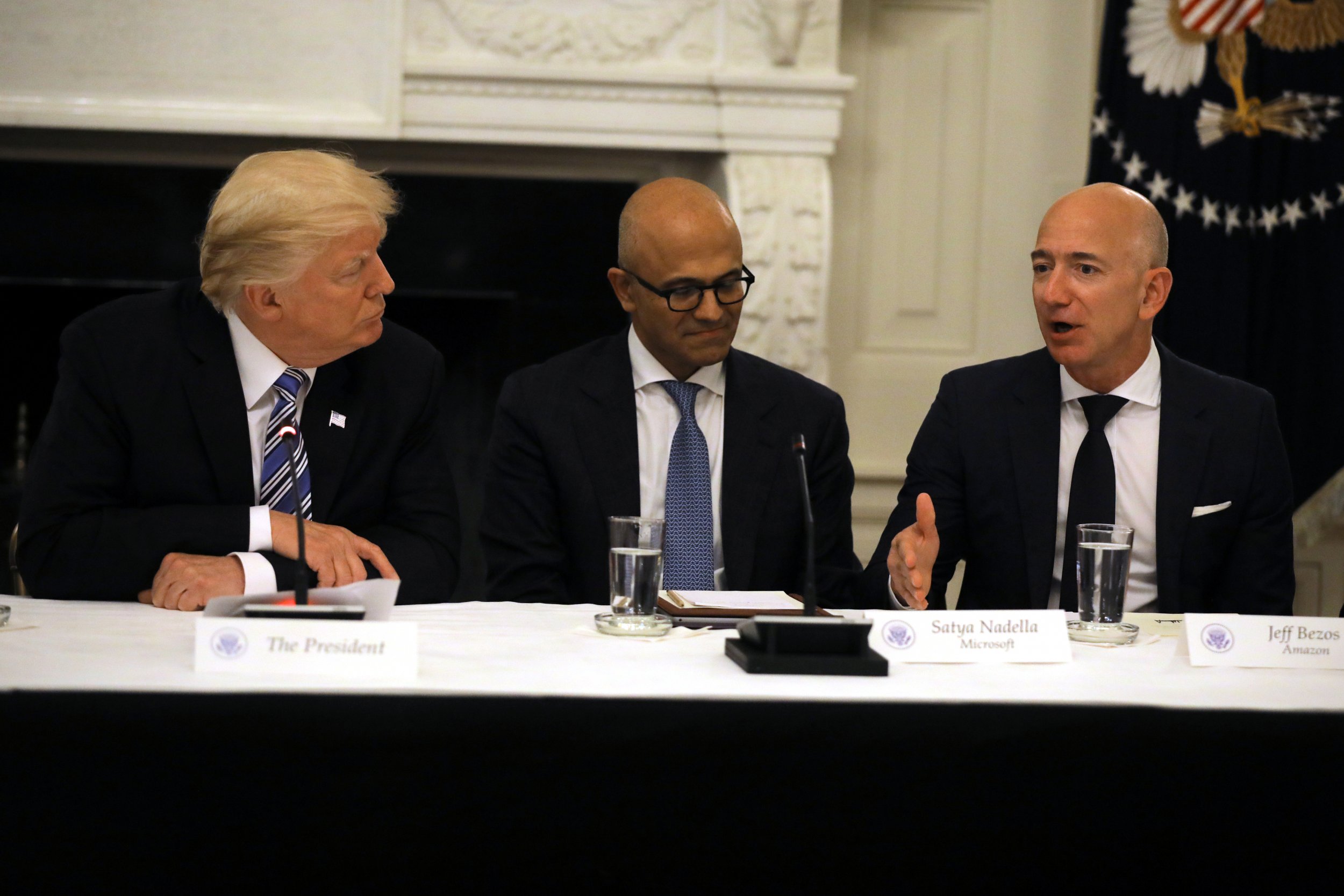 President Donald Trump unleashed arguably his most difficult-to-decipher tweet since "covfefe," alleging Wednesday morning that Amazon is not paying "internet taxes."
"The #AmazonWashingtonPost, sometimes referred to as the guardian of Amazon not paying internet taxes (which they should) is FAKE NEWS!" he tweeted.
Trump's tweet is confusing as "internet taxes" do not exist. The president may be referring to Amazon's years-long fight against paying state sales tax. But Amazon lost that battle and recently has been adding states where it does pay sales tax.
Amazon now pays sales tax in all 45 states that have a sales tax. On April 1, Amazon began collecting sales tax in Hawaii, Idaho, Maine and New Mexico, the last four holdouts. Alaska, Delaware, Montana, New Hampshire and Oregon do not have a state sales tax.
If Trump was, in fact, referring to sales tax in his tweet, the tweet itself is fake news.
Despite criticizing The Washington Post as "fake news," Trump, as recently as last week, has cited the Post's reporting in a recent return to one of his old favorite pastimes: attacking Barack Obama on Twitter. Trump was clearly referencing the Post's reporting when he blasted Obama for doing "NOTHING about Russia after being notified by the CIA of meddling" following the Post's blockbuster story last week on that subject.
The president's ire at the Post Wednesday may have been inspired by its report Tuesday that a framed cover of Time magazine hanging in Trump golf courses across the country was completely fabricated.
Trump has targeted The Washington Post as "fake news" multiple times during his presidency and has feuded with Post owner Jeff Bezos, Amazon's CEO. During the campaign, Trump threatened Amazon, saying, "If I become president, oh, do they have problems. They're going to have such problems."
Trump's attacks haven't seemed to faze Bezos, who was just at the White House last week as part of Trump's newly formed American Technology Council. The council aims to bring the federal bureaucracy up to date.
As a candidate, Trump threatened to sue both The Washington Post and The New York Times. These suits, like many other lawsuits threatened by Trump, never came to fruition.