Trump Said Postal Service Is Enriching Amazon While Losing Billions. Is It True?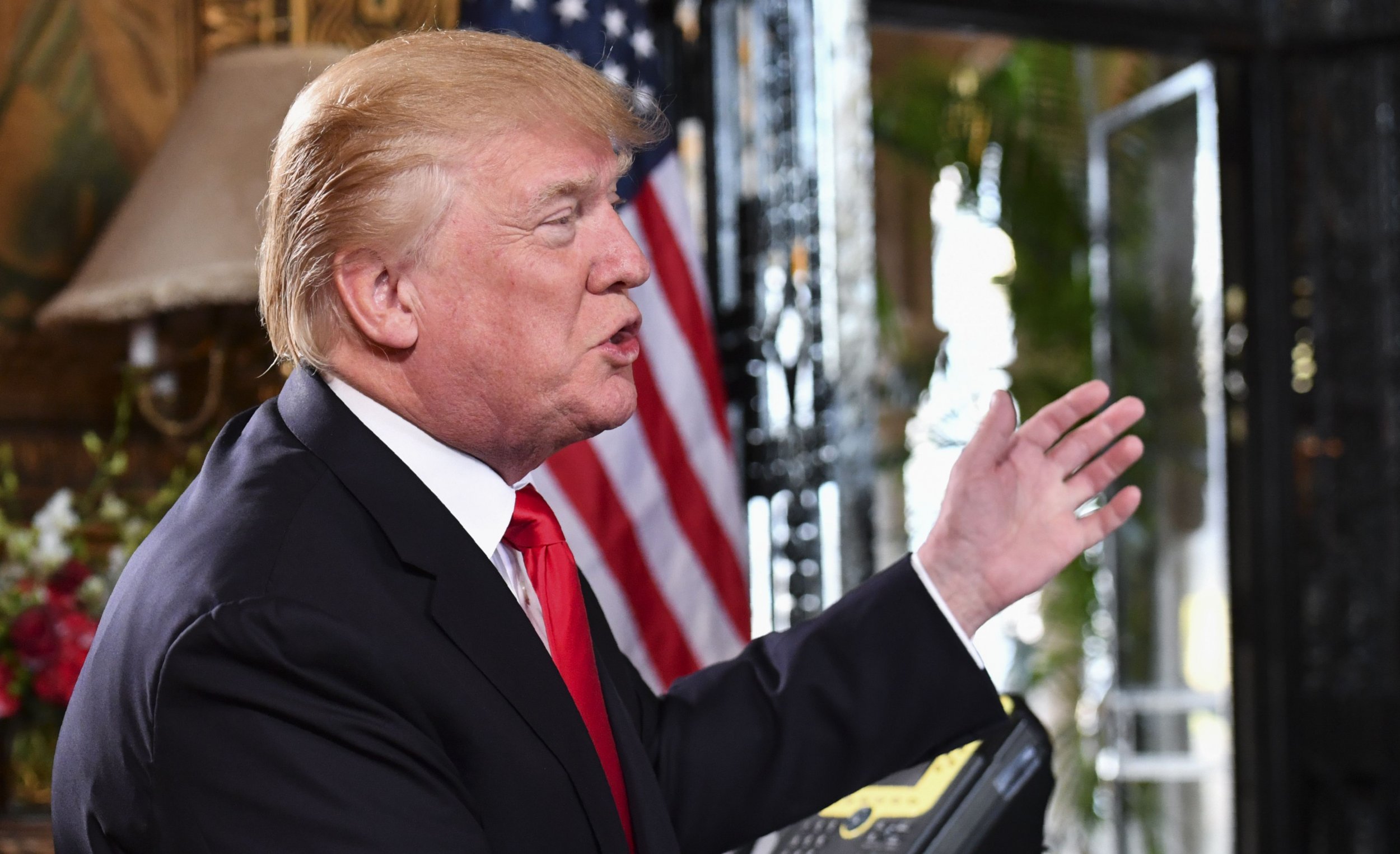 President Donald Trump claimed on Twitter on Friday that the United States Postal Service is losing money, while the electronic commerce company Amazon is getting richer.
THE CLAIM
"Why is the United States Post Office, which is losing many billions of dollars a year, while charging Amazon and others so little to deliver their packages, making Amazon richer and the Post Office dumber and poorer? Should be charging MUCH MORE!" he wrote.
Related: Trump's Tweets Could Be Witness Intimidation: Analysts
THE BREAKDOWN
It's true that the Postal Service is losing billions. In a November announcement about its 2017 fiscal year, the Postal Service reported a net loss of $2.7 billion.
"Our financial situation is serious, though solvable," Postmaster General and CEO Megan Brennan said in the announcement. "There is a path to profitability and long-term financial stability."
But the losses over a longer period of time are even more serious. In August, the agency said it had incurred net losses of $63.6 billion since June 2007.
That the Postal Service and Amazon have a special relationship is also true. In 2013, the agency said it would deliver Amazon packages at regular rates on Sundays. Prior to that, Sunday service was only available at a higher rate.
But the Postal Service has previously responded to claims that it was charging Amazon too little. In a July opinion piece for The Wall Street Journal, money management analyst Josh Sandbulte wrote, "The U.S. Postal Service delivers the company's boxes well below its own costs. Like an accelerant added to a fire, this subsidy is speeding up the collapse of traditional retailers in the U.S. and providing an unfair advantage for Amazon." The author cited an April analysis by Citigroup that claimed each parcel should cost $1.46 more to deliver.
The Postal Service responded in a statement at the time, "By law our competitive package products, including those that we deliver for Amazon, must cover their costs." The agency said that the Postal Regulatory Commission reviews the matter annually and has determined that the companies have done so. It added that the commission had found that "competitive products help fund the infrastructure of the Postal Service."
In its November announcement, the Postal Service said that while its overall revenue is down, its shipping and packages business had seen a revenue increase of $2.1 billion, or 11.8 percent.
THE CONTEXT
Trump has previously made claims about the finances of the Postal Service. "Stamps are going up once again. Now the US postal service will lose even more money," he tweeted in 2013, prior to his 2016 campaign. Also that year, after the Postal Service announced it would begin delivering only packages on Saturdays, not mail, he tweeted, "Wow—no longer Saturday delivery from the U.S. Postal Service—no money—our poor, poor Country!"
The Trump Organization has a 60-year lease from the General Services Administration on a former Washington, D.C. post office that the company turned into a hotel.
The president has been more critical of Amazon and its founder and chief executive officer, Jeff Bezos, who also owns The Washington Post. In May 2016, then-candidate Trump told Fox News about Bezos, "Amazon is getting away with murder, taxwise. He's using The Washington Post for power so that the politicians in Washington don't tax Amazon like they should be taxed." And at a campaign rally, he once said, "I have respect for Jeff Bezos. But he bought The Washington Post to have political influence.… He wants political influence so that Amazon will benefit from it. That's not right. And believe me, if I become president, oh do they have problems."
In response to such criticisms during the campaign, Bezos said at an event, "That's not an appropriate way for a presidential candidate to behave." But after Trump won, the CEO tweeted, "Congratulations to @realDonaldTrump. I for one give him my most open mind and wish him great success in his service to the country." He later joined other technology executives for a roundtable meeting with Trump and participated on the president's American Technology Council. But Trump has continued regularly tweeting criticisms of the company and referring to Bezos's newspaper as "the Amazon Washington Post."
Spokespeople for the U.S. Postal Service, the White House and Amazon were unavailable to comment.
THE VERDICT
Trump's claim about the Postal Service's losing billions appears to be true. But his comment about its charging Amazon too little appears to be false, according to a previous agency statement in response to a similar claim.
Trump'​s statement is partly true.
Additional reporting by Sam Schwarz.