Does Trump Write All His Tweets? Senator Wants to Know Amid White House Leaks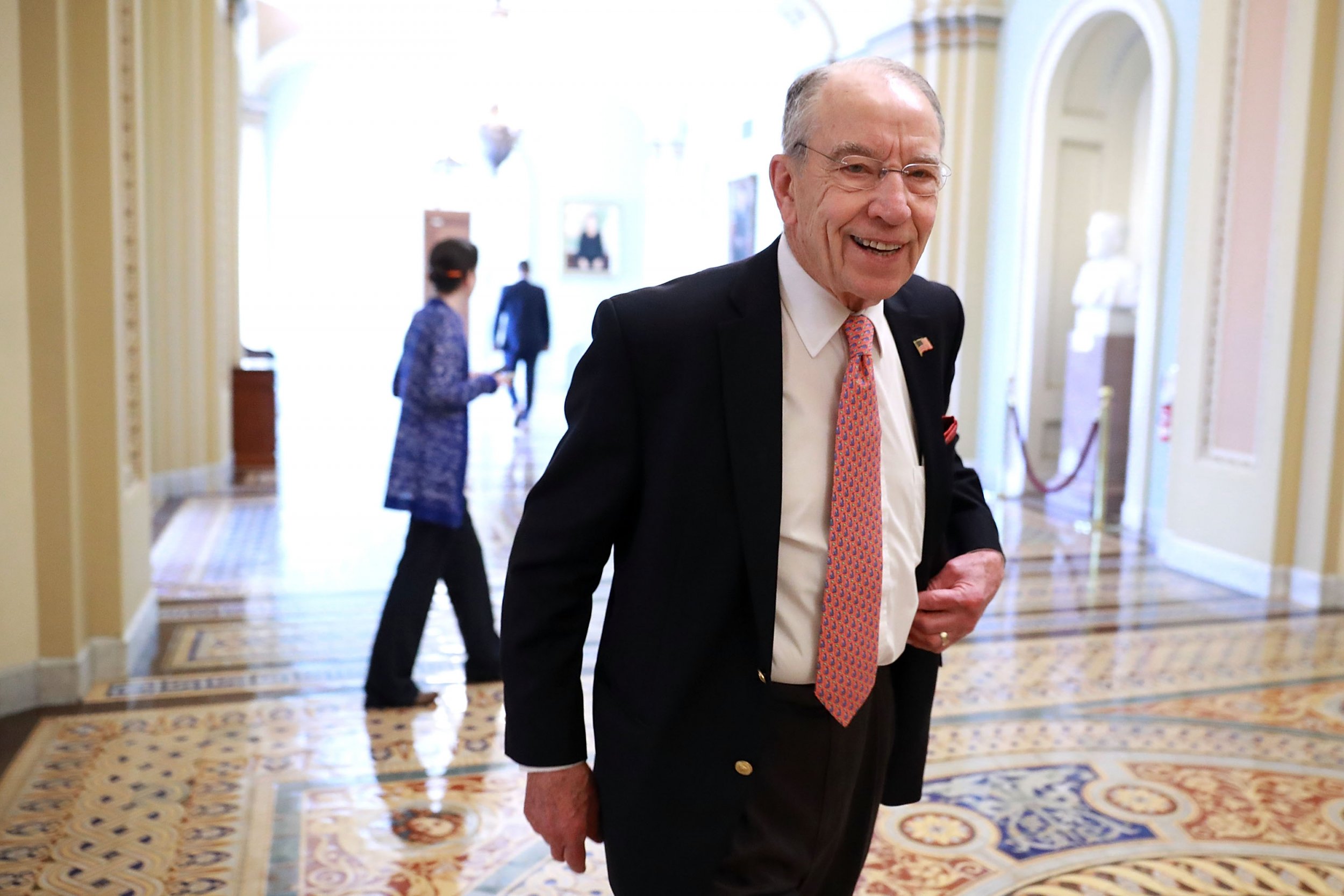 Seven-term U.S. Senator Chuck Grassley took to Twitter Monday to ponder if President Donald Trump sends out all of his tweets himself, or if he possibly has the help of other aides. Grassley pegged his curiosity to recent reports of leaks coming from the White House.
The Senate Judiciary Committee Chairman even asked if Trump dictated his tweets right into his phone, and praised the president for his "prolific" use of the social media app. He also said the White House "leaks like a sieve."
"Since the WH leaks like a sieve will 1 of the leakers tell me Does @POTUS do his own tweeting? Or does someone help him? Or does he dictate into the microphone? He's much more prolific than I am," the 84-year-old Iowa Republican tweeted.
Grassley appeared to be speaking rhetorically, but previous reports have indicated Trump may not be behind every tweet. The president reportedly does handle the bulk of his messages, but in October 2017 White House social media director Dan Scavino was found to have copy-and-pasted a Trump tweet and posted it to his own account.
Following that minor revelation, Wired created a guide to know when the president himself is crafting tweets. If the message only tags people and does not include multimedia, it's likely Trump sent it out, the magazine said.
Grassley, a very public supporter of the president, did not specify which leaks he was referring to. But Trump's White House is in the middle of responding to a leak that one aide, Kelly Sadler, allegedly mocked ailing Senator John McCain over his public denouncement of CIA director nominee Gina Haspel.
"He's dying anyway," Sadler was quoted as saying during a meeting last week.
The Trump administration has been criticized for not immediately sacking Sadler. McCain's family also weighed in, with his wife mentioning the number of children and grandchildren the former Navy pilot has.
While the administration has not publicly derided Sadler, White House Press Secretary Sarah Sanders reportedly "berated" communications and press office staff members for the leak, CNN reported Saturday.