Trump Tweeted Transgender Military Ban After Just 10 Minutes Thought Following Briefing, Book Alleges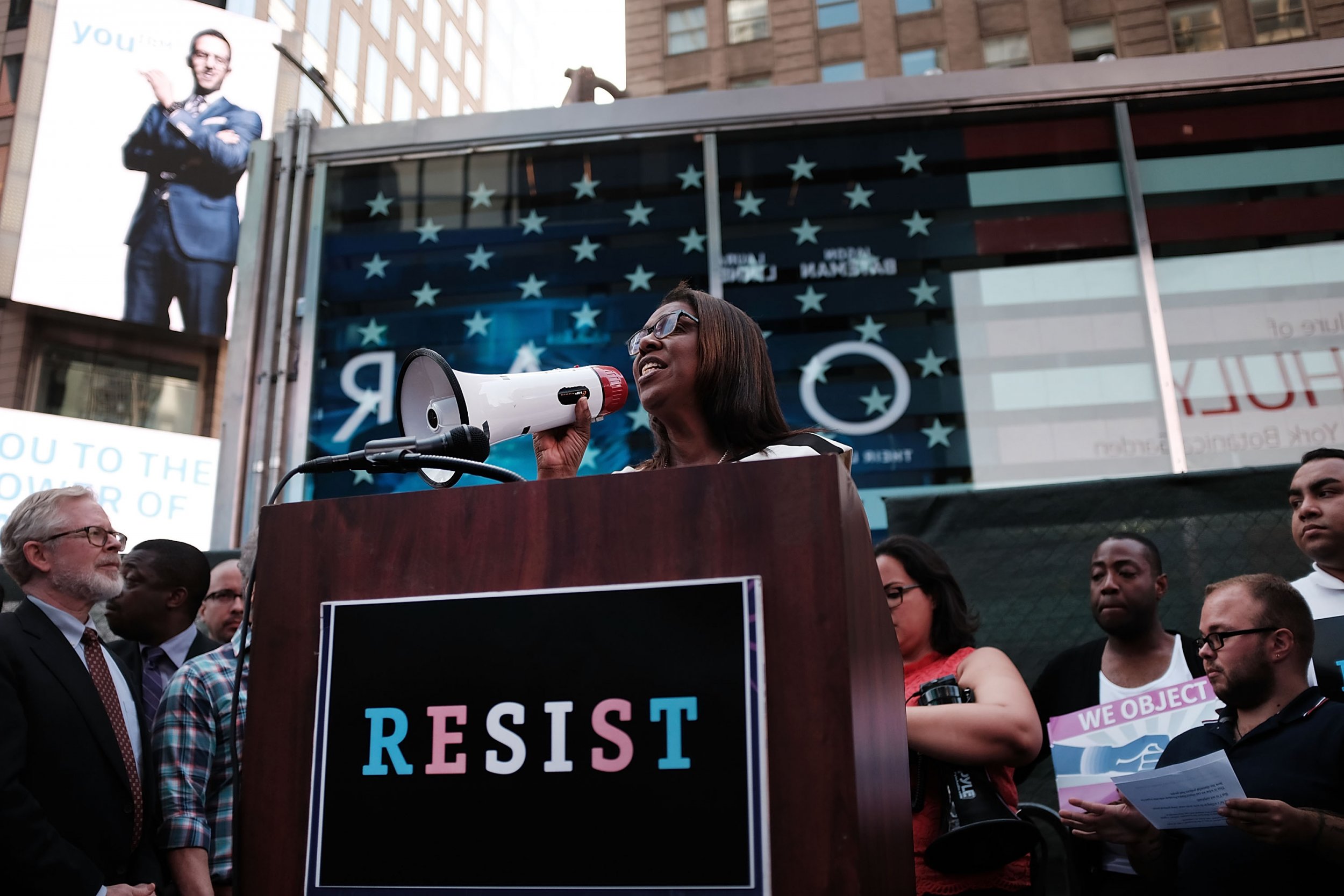 President Donald Trump has spent the past six months attempting to ban transgender personnel from the military, after apparently spending just ten minutes on the decision, according to a new tell-all book by Michael Wolff.
Wolff's book, In Fire and Fury, alleges that President Trump attended a meeting in which his advisors presented him "with four different options related to the military's transgender policy."
Wolff doesn't say what the four different options were, but that the presentation was "meant to frame an ongoing discussion," not to land with a final decision that day. But, instead of consulting with more advisors, or the Pentagon, or the Joint Chiefs of Staff, Trump took immediate action to move back an Obama-era policy which allowed transgender troops to serve openly in the military.
"But ten minutes after receiving the discussion points, and without further consultation, Trump tweeted his transgender ban," Wolff wrote.
Trump was frustrated that day, according to the book. It followed his speech to the Boy Scouts of America that prompted the group to apologize to its members, their parents, and the entire country. The following morning, when the meeting took place, Wolff described Trump as "seething" when he wrote in a string of tweets:
"After consultation with my Generals and military experts, please be advised that the United States Government will not accept or allow Transgender individuals to serve in any capacity in the U.S. Military. Our military must be focused on decisive and overwhelming victory and cannot be burdened with the tremendous medical costs and disruption that transgender in the military would entail. Thank you."
In August, Trump signed a presidential memo that followed through on his tweets: it prohibited transgender people from enlisting in the military, and stopped all funds going toward paying for gender transition-related surgery. Despite the administration's best efforts, and multiple legal battles, transgender people continued enlisting in the military in January 2018.
Trump has already called Wolff's book, which hit bookstores Friday, false in a tweet.
"Well, now that collusion with Russia is proving to be a total hoax and the only collusion is with Hillary Clinton and the FBI/Russia, the Fake News Media (Mainstream) and this phony new book are hitting out at every new front imaginable. They should try winning an election. Sad!"