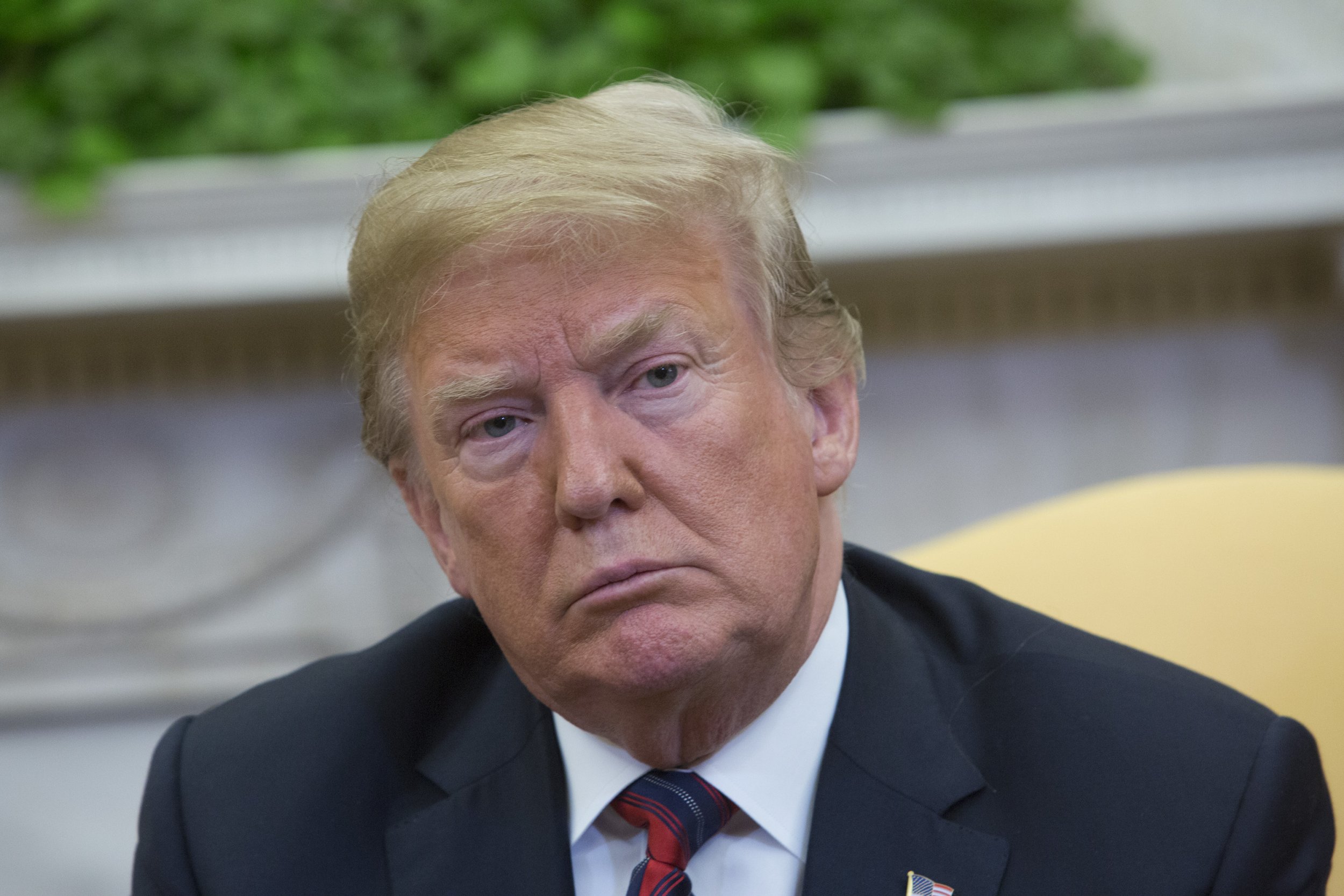 President Donald Trump appeared to admit Tuesday that he had far too much work to do across a number of issues instead of tweeting out attacks against his critics, enemies and the special counsel's investigation of Russia's meddling in the 2016 election.
The president fired off six tweets touching on an array of topics, like an upcoming potential North Korea summit, and again accused Special Counsel Robert Mueller's team of investigators of being "13 Angry Democrats" who intended to affect the midterm elections this fall.
Trump seemed to be sarcastic in his final tweet, explaining he had to "start focusing" his energy on other work instead of the "Rigged Russia Witch Hunt." He also called for the probe to look into old foes like Hillary Clinton and former FBI Director James Comey.
"Sorry, I've got to start focusing my energy on North Korea Nuclear, bad Trade Deals, VA Choice, the Economy, rebuilding the Military, and so much more, and not on the Rigged Russia Witch Hunt that should be investigating Clinton/Russia/FBI/Justice/Obama/Comey/Lynch etc.," Trump tweeted.
The president also claimed former members of the Obama administration, along with Mueller's investigators, were trying to meddle in the midterms after Republicans experienced a boost in recent polls.
"The 13 Angry Democrats (plus people who worked 8 years for Obama) working on the rigged Russia Witch Hunt, will be MEDDLING with the mid-term elections, especially now that Republicans (stay tough!) are taking the lead in Polls. There was no Collusion, except by the Democrats!," Trump tweeted.
Trump has increasingly stepped up his attacks on the special counsel and his team while also asserting that high-ranking FBI and Justice Department officials planted informants in his 2016 campaign. Trump has dubbed the conspiracy "Spygate."
Trump has repeatedly called for the investigation to end, often demonstrably and on Twitter. More measured calls have also come from Vice President Mike Pence and White House Chief of Staff John Kelly.
One of Trump's lawyers, former New York City Mayor Rudy Giuliani, told CNN on Sunday that he believed the "basis on which [Mueller] was appointed was illegitimate" and explained the president was very much open to an interview with Mueller because he's innocent.
"The president is fine with it, he's innocent," Giuliani said. "I'm not comfortable with it because it's a matter of interpretation, not hard-and-fast true, not true."