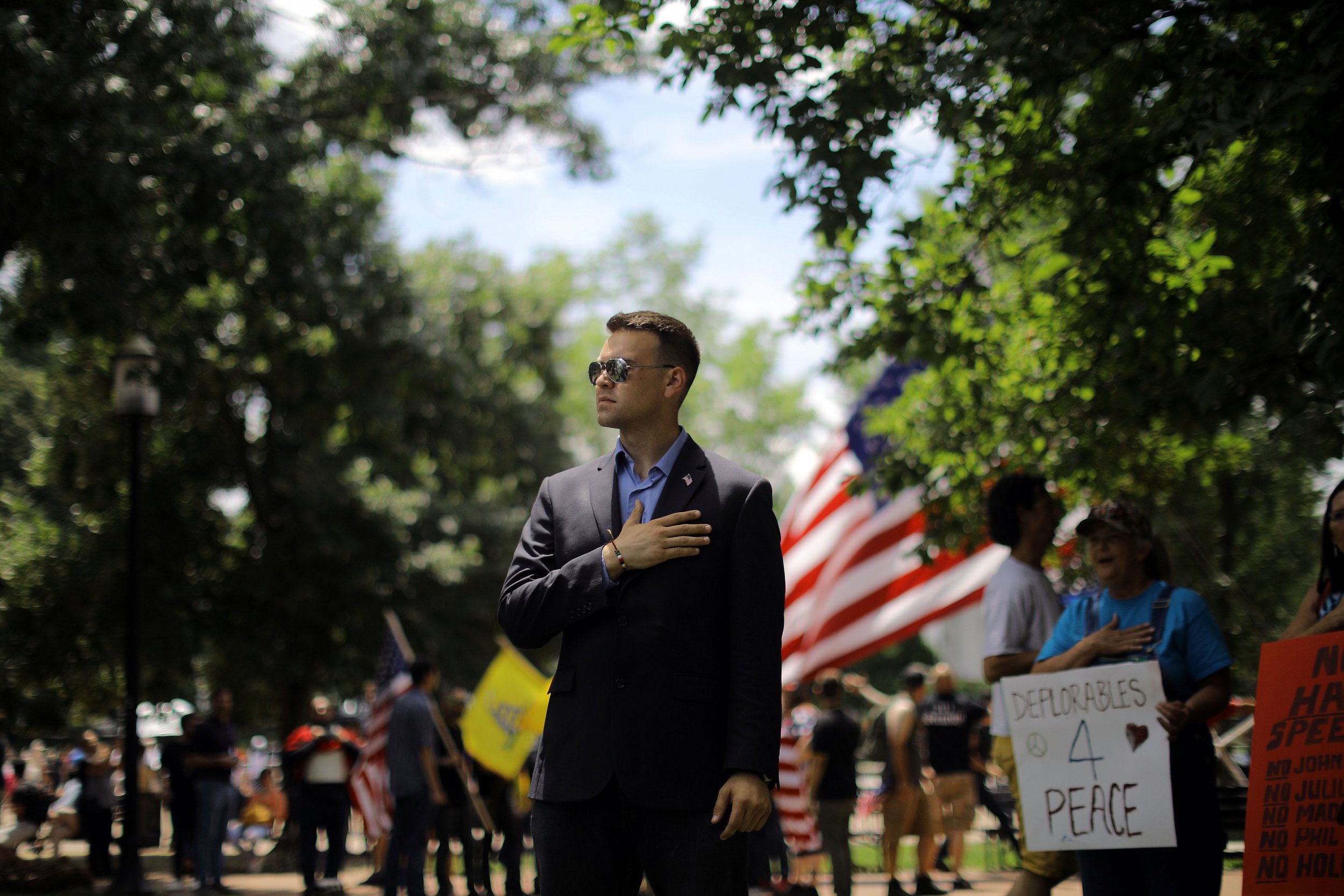 President Donald Trump has retweeted a statement written by one of the alt-right's leading figures, who has defended white supremacists.
On Monday the president denounced violence at a rally in Charlottesville, Virigina, over the weekend. "Racism is evil—and those who cause violence in its name are criminals and thugs, including KKK, neo-Nazis, white supremacists, and other hate groups are repugnant to everything we hold dear as Americans," Trump said Monday in a statement about the rally.
Trump's statement followed concerns, including from many Republicans, that his earlier condemnation of violence on "both sides" Saturday didn't single out racist groups, particularly after James A. Fields Jr. was charged with second-degree murder. Fields Jr. reportedly rammed his car into counter-protesters at the rally, killing one and injuring 19 others.
After his second statement Monday Trump tweeted that the media would never be satisfied with his condemnation of racist groups. Later he retweeted leading alt-right figure Jack Posobiec, who had written: "Meanwhile: 39 shootings in Chicago this weekend, 9 deaths. No national media outrage. Why is that?"
America's national media has regularly reported on Chicago's high murder rate and gun violence in the city.
Posobiec, a Trump activist who writes for Rebel Media, a Canadian-based online political news commentary publication, is currently helping organize multiple alt-right rallies similar to the one in Charlottesville in cities throughout the U.S. this coming weekend. He has in the past defended white supremacist Richard Spencer.
Spencer, who was one of the leading figures at the Charlottesville march, claims to have coined the term "alt-right" to make the group's views more palatable. He has said repeatedly that his vision for America is a white ethno-state.
Soon after Posobiec's tweet gained Trump's attention, Posobiec sought to distance himself from Spencer, calling the latter a "scumbag."
Read more: How to stop the alt-right's hate and intolerance after Charlottesville riots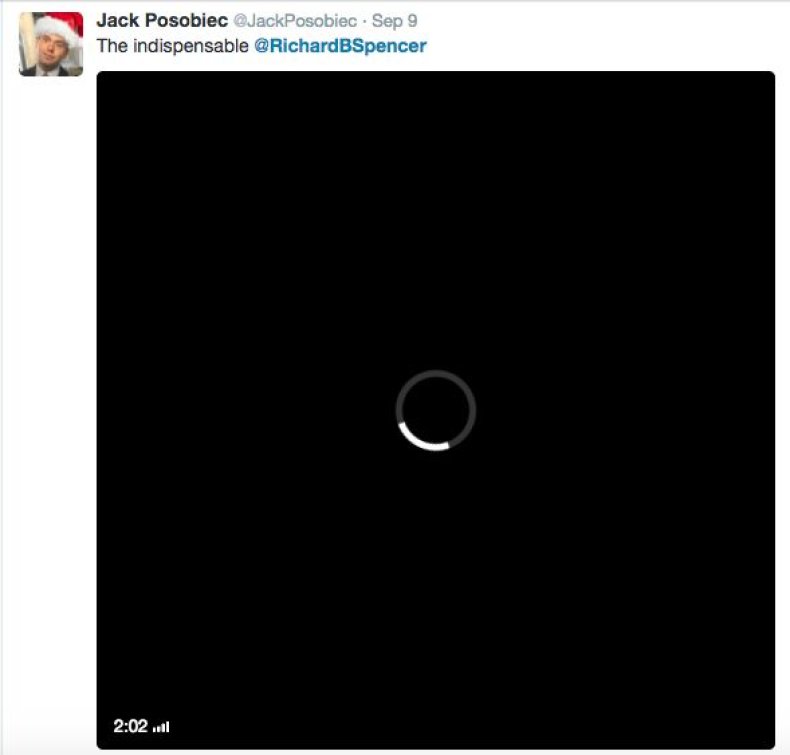 Posobiec's relationship with Spencer, however, goes back at least a year. Last September he praised Spencer in two tweets as "indispensable" and said "the media can't get enough of" him. Posobiec has since deleted both posts. Posobiec also posed with Spencer at the Republican National Committee where Trump won the GOP's nomination last June.
A Newsweek analysis of Twitter shows there is significant overlap in the alt-right figures that both men follow on social media and that Posobiec and Spencer both followed each other on Twitter as recently as December 2016.
In a tweet Tuesday Posobiec claimed that the "altright hates me." Even so, some of the most prominent members of the alt-right follow him on Twitter.
Posobiec has also played a leading role in conspiracy theories advanced by the alt-right online such as Pizzagate, which accused Democrats of running a child sex ring out of a Washington D.C. pizza parlor, and the murder of Seth Rich, who the alt-right claims was killed by Democrats after he leaked the party's emails to Wikileaks. The group calls American intelligence agency findings that Russia hacked the Democratic party's emails a hoax.
When Spencer and his white supremacist National Policy Institute were blocked from speaking at the National Press Club in Washington D.C. in September 2016, Posobiec sprung to his defense, saying he is "not sure why they are being censored."
Posobiec has often also tweeted about "white genocide," which J.M. Berger, a fellow with George Washington University's Program on Extremism, identified as a phrase used to recruit members to the white nationalist cause in a September 2016 report.
Posobiec responded to the photo of him and Spencer, claiming that it was faked, even though it was posted to Spencer's Twitter account. The media will "do anything to smear conservative Trump supporters," he said.