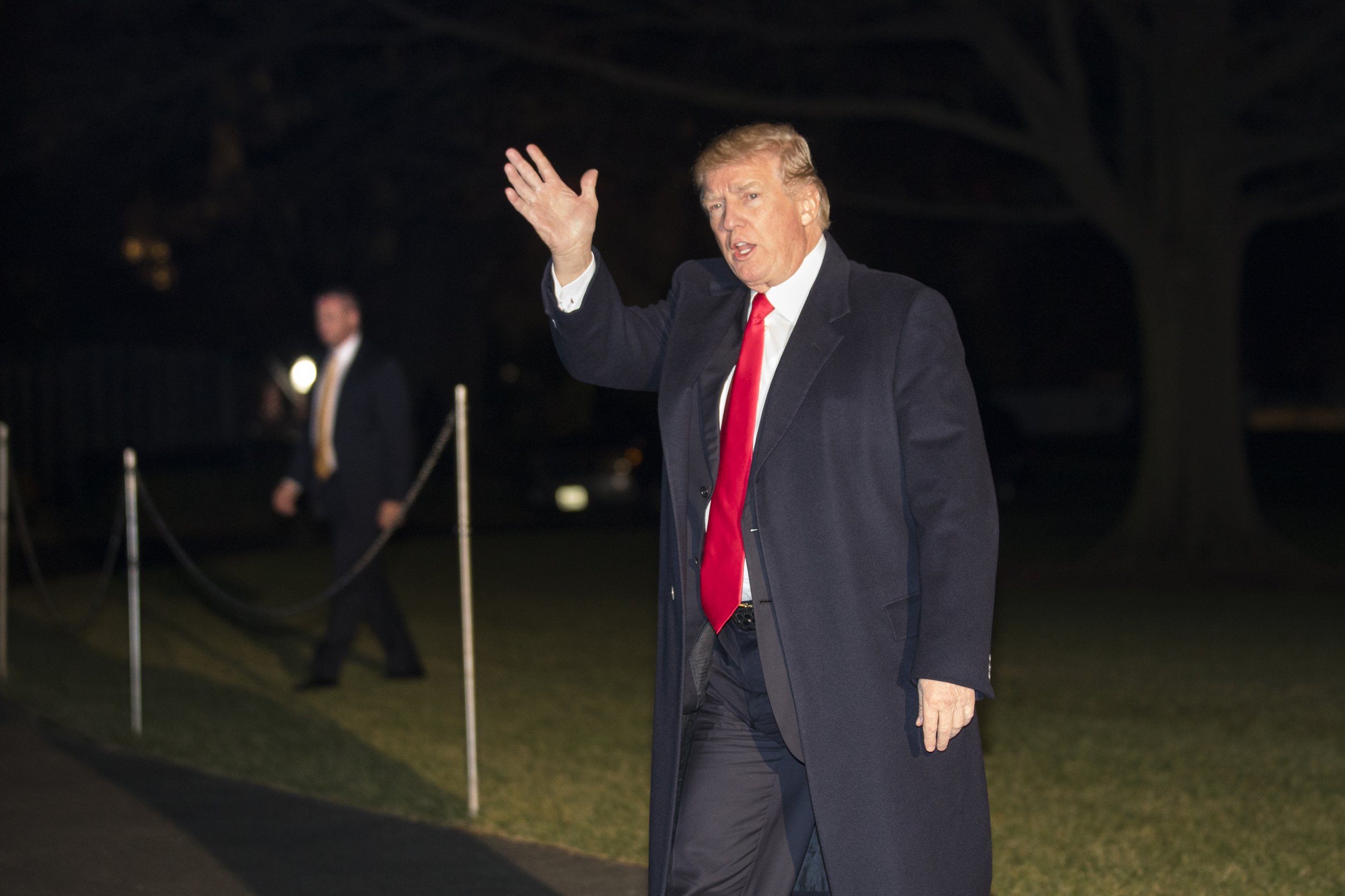 President Donald Trump tweeted complaints about the media on Monday morning as America's largest city and his hometown responded to what authorities referred to as a "terror-related" incident.
"Another false story, this time in the Failing @nytimes, that I watch 4-8 hours of television a day — Wrong!" the president tweeted, referring to a weekend story in The New York Times. "Also, I seldom, if ever, watch CNN or MSNBC, both of which I consider Fake News. I never watch Don Lemon, who I once called the 'dumbest man on television!' Bad Reporting."
Trump had already been briefed on the explosion at Manhattan's Port Authority bus terminal when he sent his tweet, according to a tweet from White House press secretary Sarah Huckabee Sanders. But he nonetheless attacked The New York Times and CNN's Lemon even as first responders were still on the scene.
The explosion occurred at approximately 7:20 a.m. at the Port Authority, the central hub for bus travel in New York City. No fatalities were reported, but the Fire Department said at least four people suffered non-life-threatening injuries. One suspect, who was among those injured in the incident, was placed in police custody and transported to a local hospital. The suspect has been identified as Akayed Ullah, 27, who is believed to be of Bangladeshi origin and a resident of Brooklyn.
The explosion was caused by an "improvised low-tech explosive device attached to his body. He intentionally detonated that device," according to Police Commissioner James O'Neill.
Trump has a history of making controversial remarks after and during attacks. In December 2015, he generated outcry when he called for a ban on Muslims entering the U.S. following the San Bernardino, California, shooting. In September, he angered British leaders when he tweeted about an attack in London without knowing all of the facts. At the time, British Prime Minister Theresa May said that it is "never helpful for anyone to speculate on what is an ongoing investigation."
After an attack in New York City in October, Trump renewed his calls for extreme vetting of immigrants, although the perpetrator had legally entered the country and had reportedly been radicalized after he came to the U.S.