Trump Tweets 'Interesting Things Are Happening' in the Middle East as Gulf Crisis Intensifies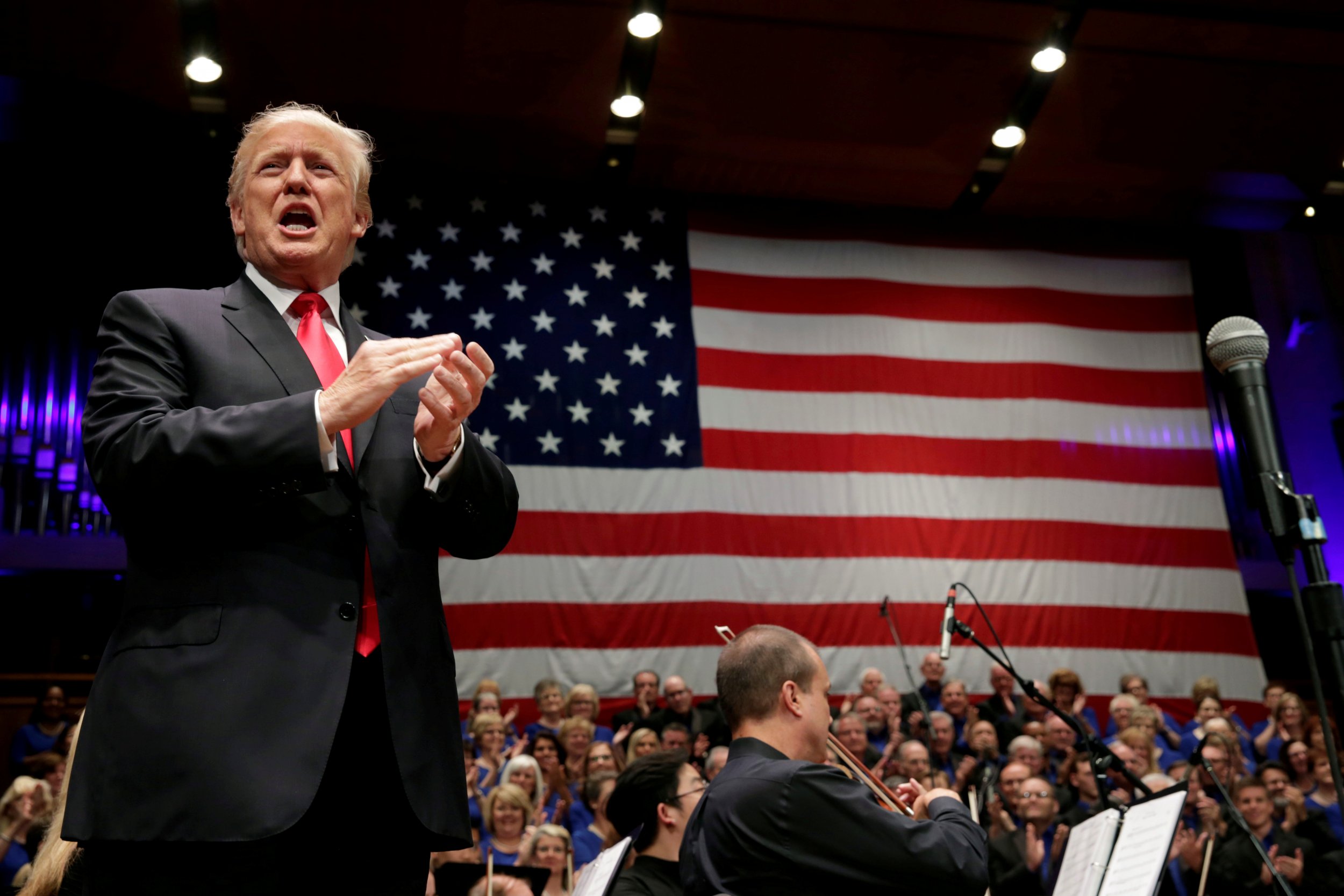 President Donald Trump said "interesting things are happening" in the Middle East Monday after speaking with the leaders of Saudi Arabia and Qatar, the two principal rivals in the region's deepening Gulf crisis. Trump tweeted: "Spoke yesterday with the King of Saudi Arabia about peace in the Middle-East. Interesting things are happening!"
The White House said in a statement Sunday that Trump spoke separately on calls with Saudi King Salman, Crown Prince Mohamed bin Zayed Al Nahyan of Abu Dhabi and Emir Tamin bin Hamad Al Thani of Qatar.
Related: Gulf crisis? What a 'Qatarstrophe' say Twitter users, poking fun at "Doha siege"
On the calls, Trump addressed his concerns about the ongoing dispute that has seen Saudi Arabia and other Sunni Arab states, including Egypt, United Arab Emirates and Bahrain, cut ties with Qatar since the beginning of June over its alleged support for extremist groups. The White House also said the president reiterated the importance of stopping terrorist financing and discrediting extremist ideology.
In June, the president appeared to back Saudi Arabia and its allies against Qatar. In early June, he tweeted his support for the Gulf embargo, taking some credit for the decision, which he claimed was a reaction to his Saudi visit in May.
"So good to see the Saudi Arabia visit with the King and 50 countries already paying off. They said they would take a hard line on funding extremism, and all reference was pointing to Qatar. Perhaps this will be the beginning of the end to the horror of terrorism!" he wrote on the social media site.
Just over 10 days ago, Qatar's rivals handed the gas-rich nation a list of demands to end the gulf crisis. The group demanded Doha close its state-funded media outlet Al-Jazeera and sever ties with Iran, Saudi Arabia's principal regional rival.
Kuwait, which is mediating a peace deal, has secured a 48-hour extension to the deadline for Qatar to respond to the demands. However, the diplomatic crisis looks unlikely to resolve itself in with Qatar's Sheikh Mohammed bin Abdulrahman Al Thani telling reporters Thursday that the list of demands was "meant to be rejected."