Trump Tweets Like 'Messages From Alternative Universe,' China Says
A state Chinese newspaper has mocked President Donald Trump's Twitter output, comparing his rambling posts to messages from a different universe.
The China Daily, which is owned by the ruling Communist Party of China, published an editorial Friday in response to Trump's claim Beijing hacked into Hillary Clinton's email server.
The article argued that Trump's messages have become so outlandish that it is difficult to even address them coherently. "To the thinking person, there are few things more disconcerting than a tweet by the U.S. president," the editorial said, "as they initially seem to accord to reality but then quickly turn into messages from some alternative universe."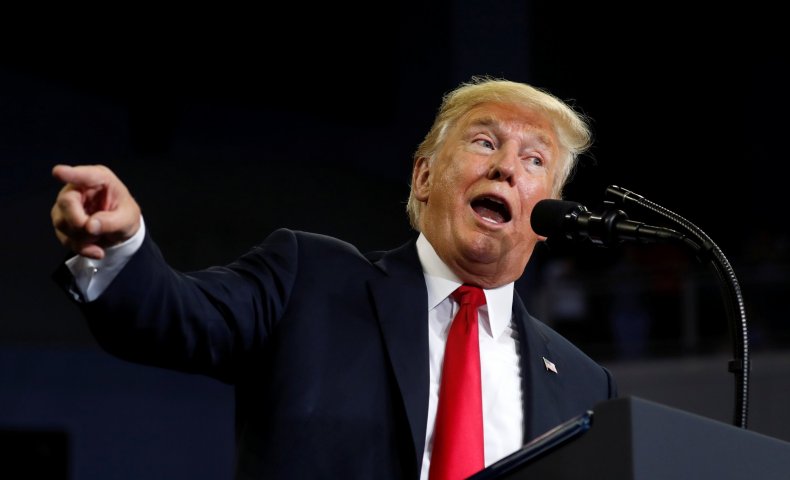 Earlier this week, the president suggested that Chinese agents hacked into the emails of Clinton during the 2016 presidential campaign. ""Hillary Clinton's Emails, many of which are Classified Information, got hacked by China," Trump wrote, demanding, "Next move better be by the FBI & DOJ or, after all of their other missteps (Comey, McCabe, Strzok, Page, Ohr, FISA, Dirty Dossier etc.), their credibility will be forever gone!"
Trump offered no further explanation of his allegation, and offered no proof to back up his claims. The FBI later denied there was any truth to the president's tweet, stating: "The FBI has not found any evidence the servers were compromised."
The China Daily editorial described the president's accusations as fiction, but noted: "Since his supporters have shown a willingness to suspend disbelief, we can no doubt look forward to more such tales." The article suggested he was "smearing China's image as he desperately needs a scapegoat in the run-up to the midterm elections, so he can divert public attention from the troubles the White House has become mired in."
The article is strikingly frank. Beijing has previously instructed state media to refrain from personal attacks on the president to avoid exacerbating existing tensions, whether over trade, North Korea or territorial disputes. But as the dispute balloons in scope, this policy appears to be changing.
Frustration among Chinese trade negotiators appears to be growing. In May, officials believed they had reached an agreement with their American counterparts to lower the trade surplus and avoid an extension of tariffs. But Trump has since switched his position, commenting Monday that the Chinese "want to talk" but "it's just not the right time to talk right now, to be honest with China."
As of last week, sanctions have been applied to around $100 billion worth of goods. Apparently not yet content, Trump has threatened to impose a 25 percent tariff on $200 billion of Chinese consumer goods next month.
The president has previously suggested "trade wars are good, and easy to win," despite being warned by economic advisors and business leaders that protectionism will lead to job losses in America.