Will Trump Cut Social Security And Medicaid? Bernie Sanders Shows The Senate tweets With Broken Promises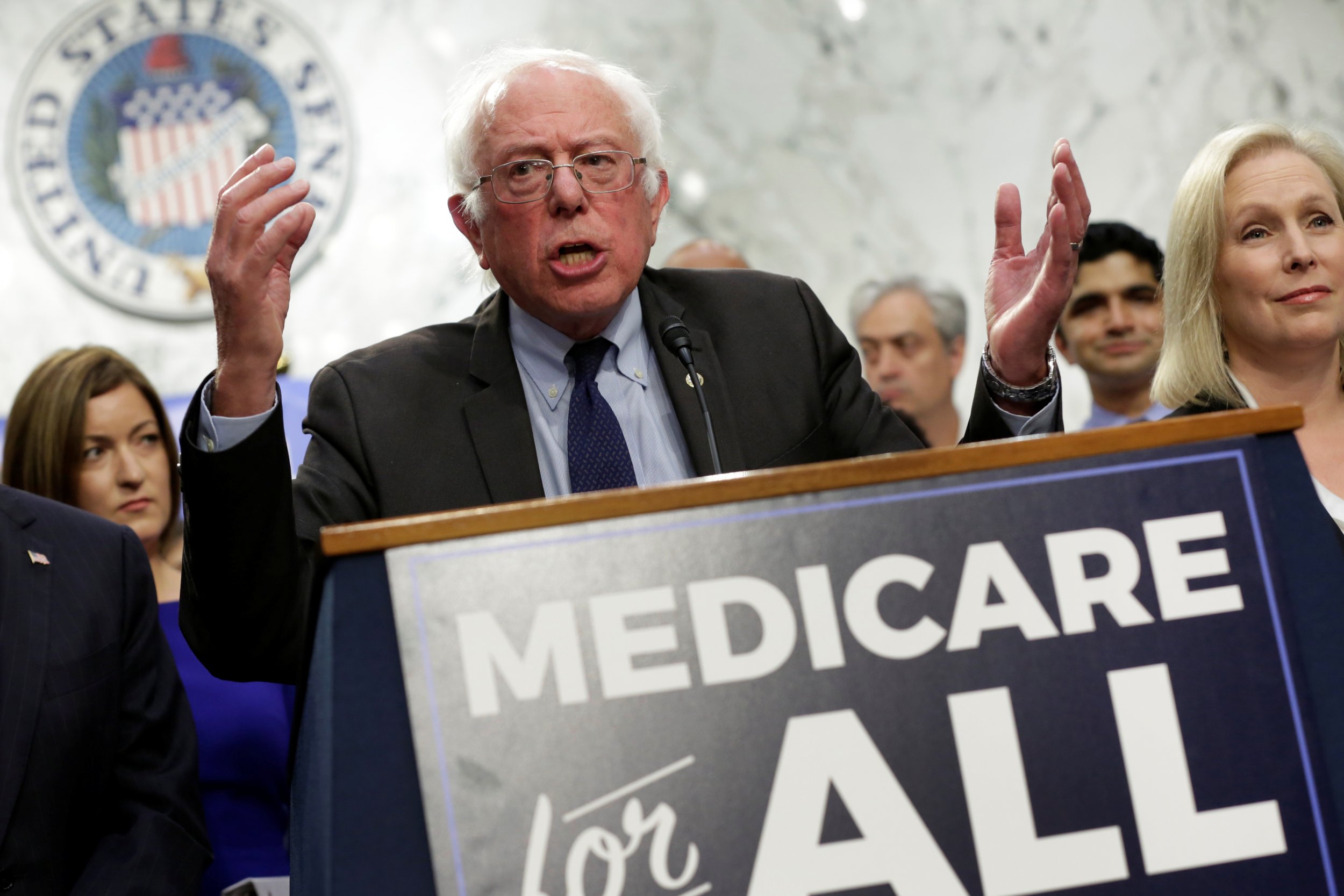 Senator Bernie Sanders wants President Donald Trump to know that he reads Trump's tweets—especially those with promises the president is breaking.
On Tuesday, Sanders took to the Senate floor to remind Trump about his tweeted vow to not cut social welfare programs—something that's set to happen under the Republican tax reform plan.
"I was the first & only potential GOP candidate to state there will be no cuts to Social Security, Medicare & Medicaid. Huckabee copied me," Trump tweeted in May 2015.
Sanders, an independent from Vermont, brought out a huge printout of that tweet and other similar comments made by Trump to the Senate's debate about gutting the Affordable Care Act and entitlement programs.
The Republican Party is aiming to cut New Deal-era entitlements to reduce the rise in the federal deficit that will be brought upon by their scribbled tax bill. Sanders said Trump should either keep his word and veto any cuts, or admit he was lying.
"Millions of people voted for him on the belief that he would keep his word," Sanders said.
"If he was sincere, then I would hope that tomorrow or maybe today he could send out a tweet and tell his Republican colleagues to stop wasting their time and all of our time. And for Mr. Trump to tell the American people that he will veto any proposal that cuts Medicare, that cuts Medicaid or that cuts Social Security."
Sanders also called out the GOP for passing the tax bill despite reports from independent bodies that it will raise the national deficit by an estimated $1 trillion in 10 years.
"It shows, if I may say, the hypocrisy of my Republican colleagues who lectured us year after year on this floor on the dangers of a $20 trillion national debt and growing deficits," Sanders said. "But somehow when it comes to the need to provide tax breaks to billionaires, that concern about the deficit seems to have disappeared."
The internet seemed to appreciate Sanders' low-budget props, with memes sprouting all over Twitter offering another take on Trump's tweets.