Trump's Tweets are 'Official Statements,' Sean Spicer Says, Completely Contradicting White House Aides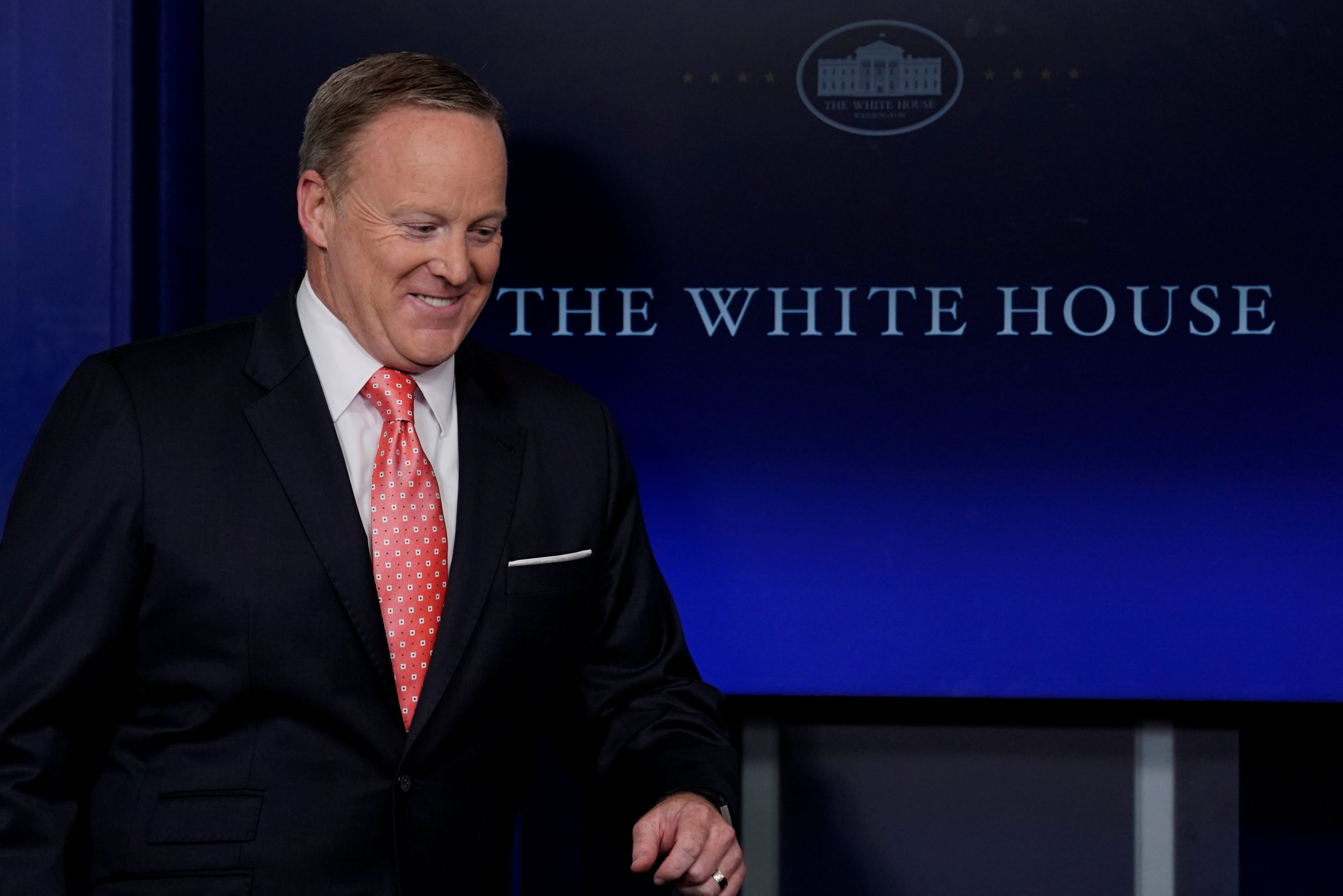 Forget attempting to defend President Donald Trump's tweets; the White House can't even seem to decide what his tweets are. On Monday, national security aide Sebastian Gorka insisted they are "not policy," while adviser Kellyanne Conway blasted the media's "obsession" with them. A day later and the message from Press Secretary Sean Spicer was radically different.
Related: Kellyanne Conway says media should stop covering Donald Trump's tweets
Asked whether Trump's tweets constituted official statements, Spicer said, "The president is the president of the United States so they're considered official statements by the president of the United States."
Earlier, Spicer also defended the content of Trump's messages on Twitter, pointing out their effectiveness during the 2016 campaign.
"The president is the most effective messenger on his agenda, and I think his use of social media—he now has a collective total of close to 110 million people across different platforms—give him an opportunity to speak directly to the American people, which has proved to be a very effective tool," he said. "The same people who are critiquing his use of it now critiqued it during the election, and it turned out pretty well for him then."
Spicer's comments come a day after Trump sent out a series of tweets in which he appeared to undermine the legal fight to unblock his executive orders on travel and also criticized his own Justice Department.
"People, the lawyers and the courts can call it whatever they want, but I am calling it what we need and what it is, a TRAVEL BAN!" Trump began.
He continued, "The Justice Dept. should have stayed with the original Travel Ban, not the watered down, politically correct version they submitted to S.C.
"The Justice Dept. should ask for an expedited hearing of the watered down Travel Ban before the Supreme Court - & seek much tougher version!"
In a heated exchange on CNN Monday, Gorka attempted to downplay the significance of those tweets and defend Trump's two executive orders, which have been stalled in the federal courts.
"They are not policy," Gorka said of Trump's tweets. "It's not policy. It's social media. You know the difference, right?"