Donald Trump's Tweets are a Treasure Trove for Mueller Investigation, Judge Napolitano Says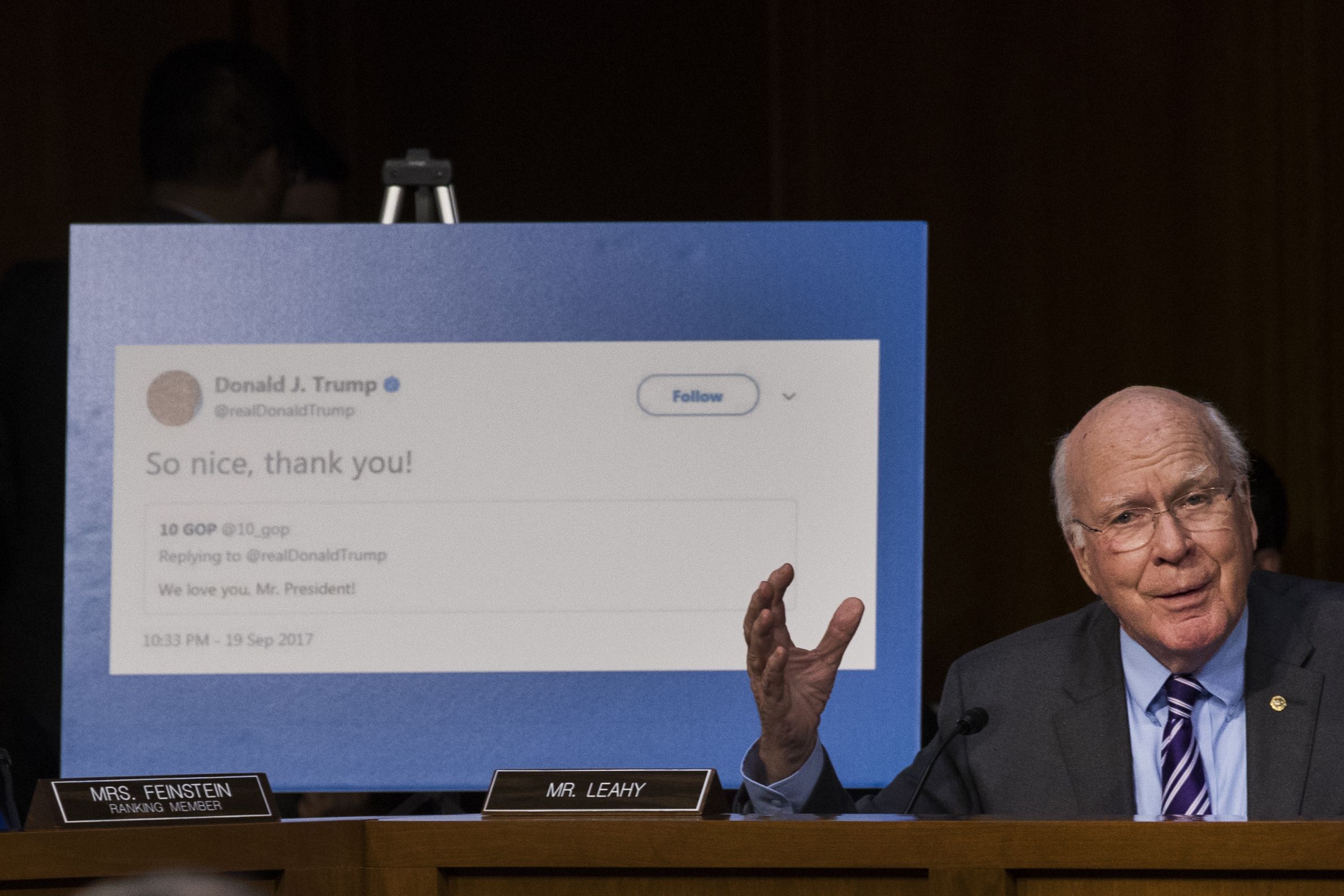 President Donald Trump's Twitter account is perhaps the most famous one in the world—it's certainly the most powerful. But it could also be working against him.
Judge Andrew Napolitano said as much on Fox News on Thursday.
"Bob Mueller knows that those tweets are a treasure trove, and a window into Donald Trump's thinking," Napolitano said on Fox's Outnumbered.
The comments came amid a discussion about a New York Times story that revealed special counsel Robert Mueller is looking into Trump's tweets. Napolitano suggested there was a way Trump's tweets could prove especially troublesome for the president.
"Did the president send messages to people of threats, or rewards, via his tweets? People who he knew or expected would be interviewed by Bob Mueller?" Napolitano said. "And if he did, was he engaging in witness tampering?"
Former New York City Mayor Rudy Giuliani—a member of Trump's legal team—defended the president's tweets in an interesting fashion.
"If you're going to obstruct justice, you do it quietly and secretly, not in public," Giuliani told the Times.
Newsweek previously wrote about specific tweets that are, according to the Times, being homed in on by Mueller. They typically surround key moments in the investigation into the Trump campaign's potential connections with Russia. For instance, the president slammed Attorney General Jeff Sessions on Twitter at about the time he reportedly wanted him to resign.
"Attorney General Jeff Sessions has taken a VERY weak position on Hillary Clinton crimes (where are E-mails & DNC server) & Intel leakers!" Trump tweeted on July 25 of last year.
A day later he went after Sessions again in a series of tweets.
"Why didn't A.G. Sessions replace Acting FBI Director Andrew McCabe, a Comey friend who was in charge of Clinton investigation but got.......big dollars ($700,000) for his wife's political run from Hillary Clinton and her representatives. Drain the Swamp!" Trump posted.
Trump was reportedly angry that Sessions recused himself from the Russia investigation. A few days before those tweets, in fact, he told the New York Times he wouldn't have hired Sessions if he had known he was going to recuse himself.
"So Jeff Sessions takes the job, gets into the job, recuses himself. I then have—which, frankly, I think is very unfair to the president," he told the Times in a story published on July 19 of last year. "How do you take a job and then recuse yourself? If he would have recused himself before the job, I would have said, 'Thanks, Jeff, but I can't, you know, I'm not going to take you.' It's extremely unfair, and that's a mild word, to the president. So he recuses himself. I then end up with a second man, who's a deputy."