Will Trump Unblock Twitter Users? Judge Rules President Violated First Amendment
President Donald Trump is in violation of the First Amendment if he blocks users on Twitter, a federal judge ruled Wednesday. The decision, made by New York federal judge Naomi Rice, came following a lawsuit filed last July by the Knight First Amendment Institute at Columbia University, which claimed that Trump could not prevent American citizens from viewing the president's tweets.
"This case requires us to consider whether a public official may, consistent with the First Amendment, 'block' a person from his Twitter account in response to the political views that person has expressed, and whether the analysis differs because that public official is the President of the United States," the judge said when giving her verdict. "The answer to both questions is no."
No previous president has come close to making Twitter as integral a form of communication as Trump. Indeed, former White House press secretary Sean Spicer declared last year that Trump's tweets represent "official statements" from the president.
Rice's ruling was based on the fact that "the President presents the @realDonaldTrump account as being a presidential account as opposed to a personal account." She added that Trump used his account "to take actions that can be taken only by the President as President."
White House press secretary Sarah Huckabee Sanders and former Director of Communications Hope Hicks were left out of the judgment after it was ruled that they did not have access to Trump's account. However, Trump's social media director Dan Scavino, who reportedly writes many of the president's tweets, was included.
"Plaintiffs have established legal injuries that are traceable to the conduct of the President and Daniel Scavino and, despite defendants' suggestions to the contrary, their injuries are redressable by a favorable judicial declaration," the judge added in her conclusion.
The judge did, however, stop short of ordering Trump to unblock users, instead stating that "we must assume that the President and Scavino will remedy the blocking we have held to be unconstitutional."
The White House did not respond to a request for comment about whether the president would comply with the remedy.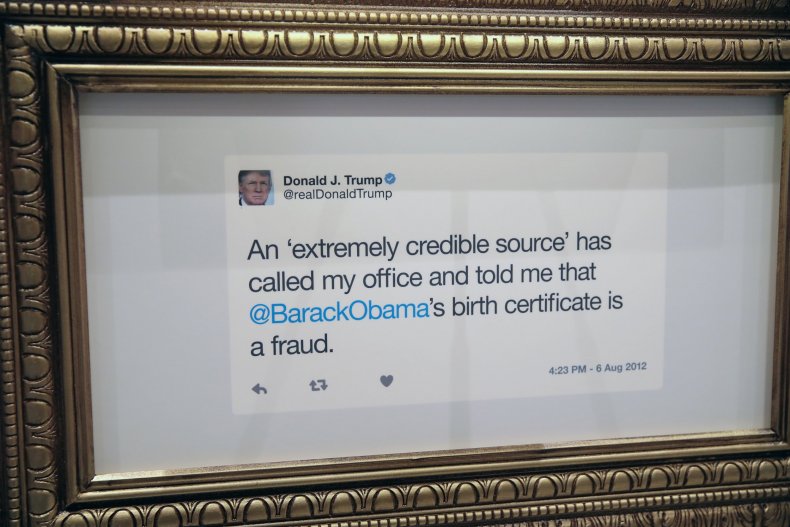 In issuing the ruling, the judge rejected the defense that Trump's First Amendment interests superseded those of the people whom he blocked. In addition, it was stressed that "no government official--including the president--is above the law."
The Knight Institute welcomed the ruling.
"We're pleased with the court's decision, which reflects a careful application of core First Amendment principles to government censorship on a new communications platform," executive director Jameel Jaffer, said in a statement. "The President's practice of blocking critics on Twitter is pernicious and unconstitutional, and we hope this ruling will bring it to an end."
This story has been updated to note that the White House did not respond to a request for comment.