Donald Trump: A 71-Year-Old Man Who Needs a Military General to Manage His Twitter Use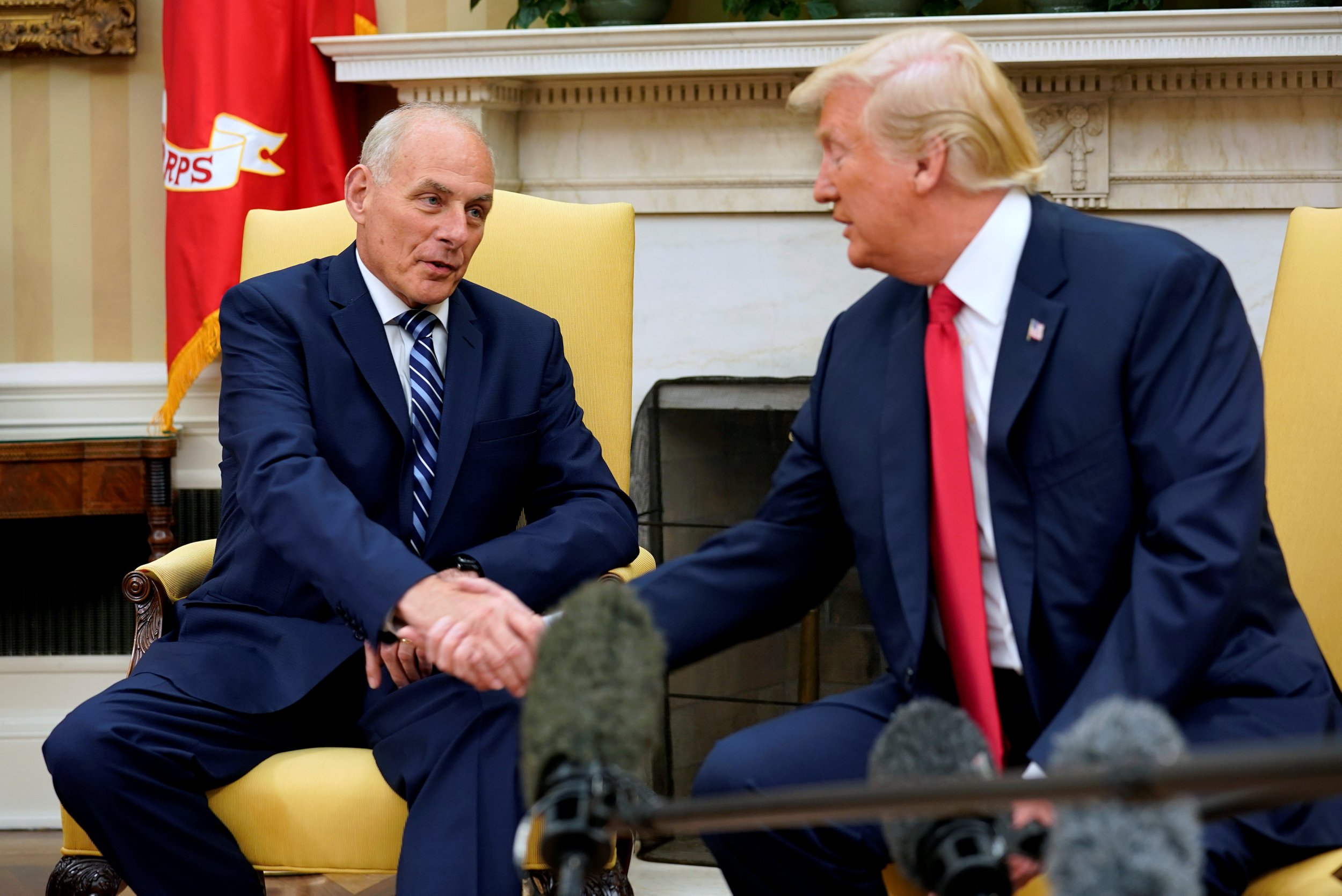 John Kelly is a former United States Marine Corps general who has had multiple deployments in the battlefields of Iraq. However, he may have just embarked on his toughest assignment yet: controlling the Twitter habits and impulsive decision-making of a 71-year-old man.
Related: President Trump Has the Work Ethic of a Bored, Lazy Child
Formerly the secretary of Homeland Security, last week Kelly was appointed as President Donald Trump's new chief of staff, replacing Reince Priebus. But any notion that this might be a comfortable posting for a man more familiar with war zones than war rooms was quickly dispelled, according to Leon Panetta, a chief of staff to President Bill Clinton and a friend of Kelly's who has spoken with him this week.
"He knows the problems. He knows how difficult it's going to be," Panetta told The Washington Post Friday. "It's like being dropped into the middle of a combat zone."
According to the Post, one major problem Kelly has identified as being in need of fixing is the way Trump makes decisions on important issues. Kelly has already assumed control of managing the paperwork and advice that reaches Trump's desk.
The way Trump consumes advice and intelligence is a stark departure from previous incumbents of the Oval Office. Hampered by the president's notoriously short attention span, National Security Council officials have resorted to tactics such as inserting Trump's name into as many paragraphs as possible because reading his own name is one way to maintain his interest.
Trump is said to favor an Oval Office with open access to the president, which has led to fierce competition from aides to get their desired information to the president. Kelly is not the first to try to control that flow. Priebus was long fighting that battle before he was ousted last month.
And then there is the cable news addiction. Television and particularly Fox News is a major source of Trump's information, often directly seen when he tweets out claims or arguments that only minutes earlier were raised on his network of choice.
That brings us to perhaps Kelly's toughest job yet: controlling Trump's tweets. Trump has long lauded his Twitter use as being key to his outsider victory in last year's election and regularly boasts about his number of followers. According to a Politico report Friday, he also "marvels" at how quickly his tweets appear on television after he hits the send button.
Trump often tweets early in the morning or late at night, with little or no consultation with his advisers beforehand. Such habits have long been discouraged by his legal advisers, among others, regarding an ongoing investigation into possible collusion between his campaign and Russia. Indeed, his Twitter use was cited by multiple law firms as a major reason why they turned down an offer to represent the president.
Another example was his recent announcement of a transgender military ban, which caught the military, among others, off guard. Kelly, reports Politico, sees one of his major tasks as "pushing his tweets in the right direction," although he has already given up the idea of preventing him from tweeting.
"You can't have a president who gets up at 5 a.m. and tweets policy," Panetta told Politico. "The best thing would be if the president stopped tweeting, but that's not going to happen."
But perhaps Kelly can succeed where others have failed. Since the days of his campaign, Trump has shown himself to respect generals above perhaps all others and has continued to surround himself with senior military officers since moving into the White House. If General Kelly can't rein in the president perhaps nobody can.
"John is the kind of guy who will look you in the eye and tell you what the hell he is thinking," Panetta told The New York Times. "The real question is whether the president will give him the authority he needs to do the job."