Updated | Michael Hayden, the former CIA and NSA director, usually shows up for a rhetorical fight with a verbal knife, responding to criticism with quote-ready comments, contrarian facts and cutting-edge wit. Late Saturday night, however, the former spy boss was so disgusted by a Donald Trump tweet that he rolled out a cannon.
Just after lifting off from Palm Beach, Florida on Air Force One, the president had unleashed another attack on CNN as "fake news," which he alleged, "represent(s) our Nation to the WORLD very poorly. The outside world does not see the truth from them!"
The tweet was nothing out of the ordinary for Trump—the president has regularly used CNN as a piñata since he launched his campaign in 2015. But when Hayden saw Trump's latest stab, he was incensed. He sat up in bed near midnight and thumbed a response.
"If this is who we are or who we are becoming, I have wasted 40 years of my life," the former Air Force general tweeted. "Until now it was not possible for me to conceive of an American president capable of such an outrageous assault on truth, a free press or the first amendment."
Former CIA Deputy Director John McLaughlin, who had called Hayden's attention to Trump's tweet, expressed similar shock. "If you...are not dismayed by this, you may now be numb and no longer capable of outrage," he wrote. "Scary if that's our new normal."
Related: Why Trump should stop fighting the CIA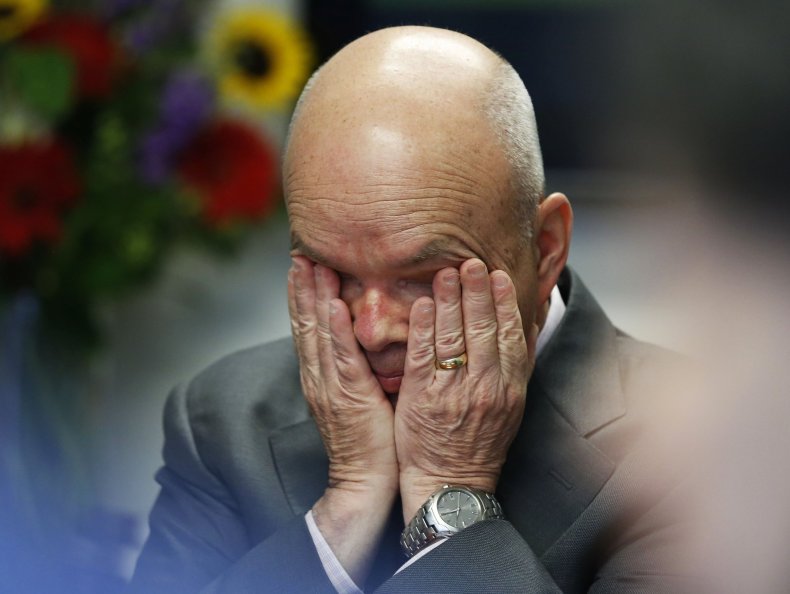 By Sunday afternoon, Hayden's emotion-packed comment had generated nearly 46,000 re-tweets and was climbing toward 100,000 "likes," making it probably the most popular thing he'd posted since joining Twitter in October 2015. Over four million Twitter users at least saw it, judging by the service's "impressions" count. And the comments were overwhelmingly approving. "Ninety nine to one, maybe better," Hayden said in a telephone interview Monday evening, matching Newsweek's own sampling. Many seem to come from military veterans.
What set him off? For starters, "the First Amendment's sacred, even when I think it's being abused," Hayden said. But supporting a free press, he added, is also "a core element" of American foreign policy.
"When you've got our president undercutting—in essence, trying to de-legitimize—our free press, it gives headroom to the Sisi's and the Erdoğan's and all those other folks in the world to do something that's frankly destructive for them and destructive of the world we want to live in." Abdel Fattah al-Sisi, president of Egypt since 2014, has shut down the opposition press and jailed scores of journalists. Turkish President Recep Tayyip Erdoğan has likewise snuffed out independent newspapers, TV and radio stations and presided over the arbitrary arrests of many journalists, as well as human rights activists and opposition politicians.
Trump's attack on CNN encourages the world's despots to ban, arrest or encourage violence against the cable news network's foreign correspondents, Hayden says. And as if on cue Tuesday, the Libyan media began questioning the authenticity of a recent CNN exposé of slavery markets in the country, according to Jenan Moussa, a reporter for Arabic Al Aan TV.
Trump's calling CNN a "major source of (Fake) news," Hayden says, "may have been the one that pushed me over the edge."
He fears the U.S. media may have already suffered "institutional damage" from Trump's "continued pounding."
"How do you guys recover from that? How do you survive it?" he asked. And "how do you hold your ground as a free press without a being or appearing to be the opposition or even the resistance, which then undercuts your legitimacy?"
All through his 2016 campaign, Trump similarly denigrated and ridiculed the CIA, FBI and other U.S. intelligence agencies as "deep state" tools of the Democrats and establishment Republicans. Now that he has his own men in charge, especially CIA Director Mike Pompeo, the president seems to think the intelligence agencies are trustworthy.
"When the president said I believe intel now since my guys are there, do you realize the institutional damage that does?" Hayden asked. A future president's picks to run the spy agencies may well be denounced as partisans, he said.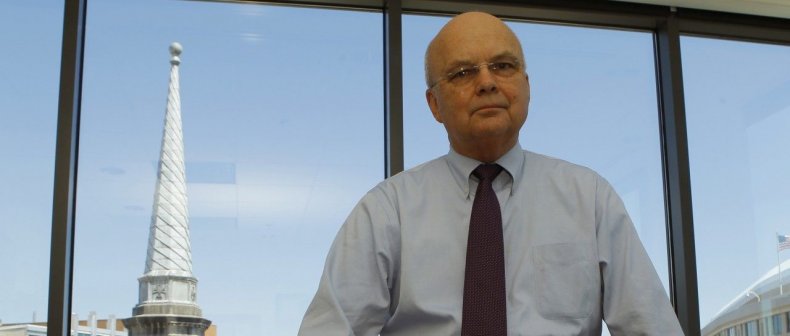 Hayden said upping the decibel level of his criticism didn't signal any imminent, coordinated uprising of other veteran intelligence and military leaders in opposition to Trump. "I know of nothing afoot like that," he said, but added, "we'll see." But "one of the problems with that is we'll just look like the 'swamp ' and the 'deep state' responding to this breath of fresh air."
Hayden said he's finishing up a book about Trump's assault on the spy agencies, the press, and other major institutions in America such as judges and the courts. It's title: Truthtellers in the Bunker.
"This cannot be allowed to stand as just normal," he said. "This is not normal.
This story has been updated with the news that Libyan media is questioning a CNN report on slavery markets in the country.