Trump Violates First Amendment by Blocking Critics on Twitter, Legal Scholars Say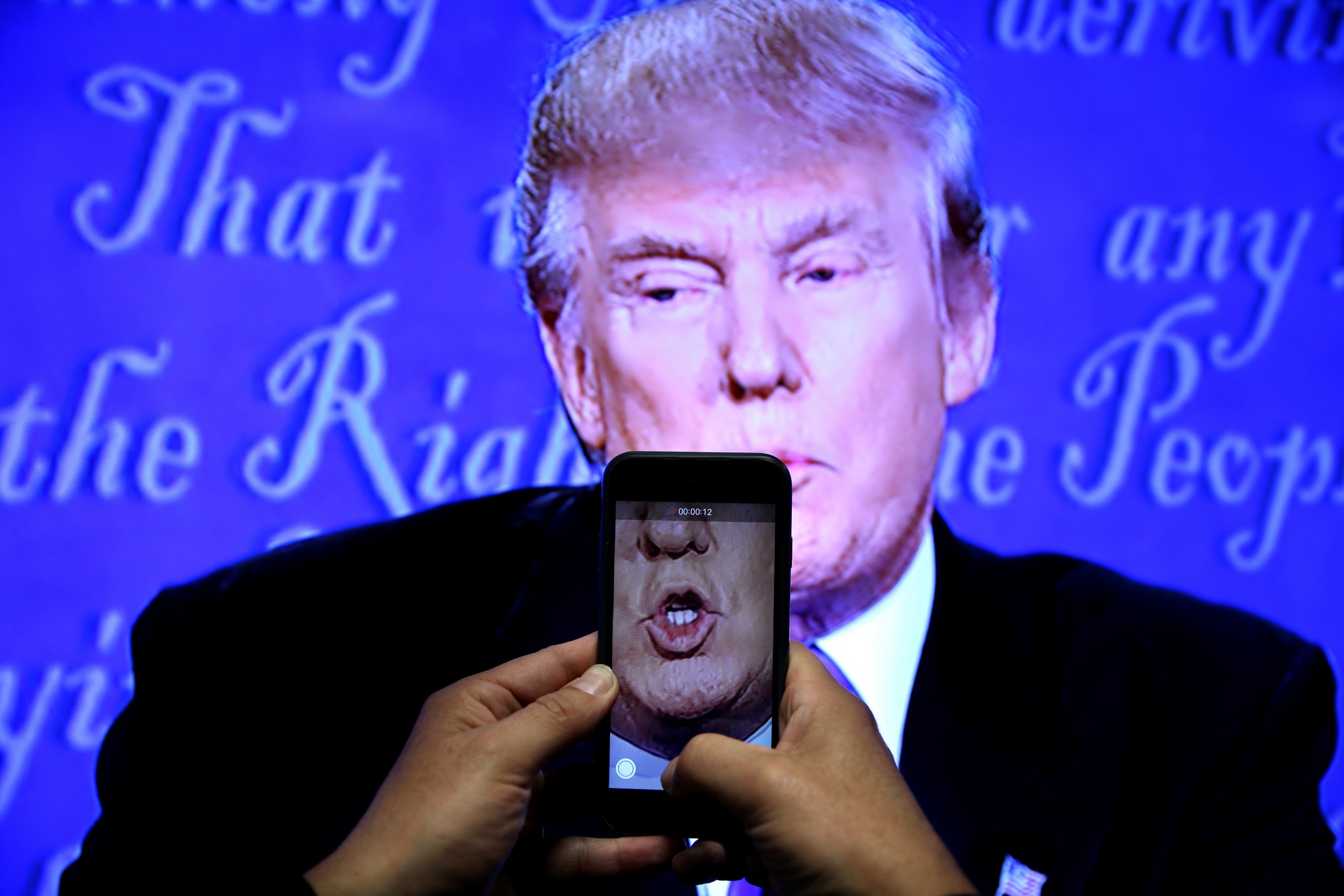 President Donald Trump illegally blocks critics on Twitter in hopes of creating "curated adoration" that could lead to a dictatorship, legal experts argued Monday.
Georgetown Law's Institute for Constitutional Advocacy and Protection joined an ongoing federal lawsuit charging that Trump's practice of blocking critics from his personal Twitter account is a violation of the First Amendment.
"[By] fostering a dialogue on @realdonaldtrump that includes official statements of government policy, responses by other Twitter users, and replies by the president to those responses, the president has created a digital-age public forum," the brief contended.
"And, in a public forum, well established legal precedent makes clear that viewpoint discrimination—such as blocking critics while allowing supporters to express their views—violates the First Amendment."
Equally important, Trump has also blocked dozens of people on Twitter, including movie stars, professional wrestlers and Latin teachers, from reading and commenting upon his tweets, which the legal group argued could set a dangerous and undemocratic precedent.
"Over time, [Trump's] innovative approach to censoring critics may lead officials at all levels of government to seek the type of curated adoration in which healthy democratic dialogue dwindles," the group stated in its 26-page brief.
"Such practices are a familiar playbook for authoritarian regimes," the brief continues. "For them, cultivating a false impression that political leaders are adored by the public is critical to warping the public's understanding of how those leaders are really viewed by the public and, in turn, to quashing democratic impulses."
The filing joins the existing Columbia University's Knight First Amendment Institute lawsuit against the President's Twitter, which is pending in Manhattan Federal Court.
The Institute argues that it is illegal for Trump to respond to critics by blocking them from seeing and replying to his tweets. The White House has said that Trump is able to block some viewers because @realdonaldtrump is his personal account—but White House Social Media Director Dan Scavino has access to Trump's personal Twitter account and sometimes posts tweets on the President's behalf, the suit argues.
Trump's online presence has been the subject of much scrutiny since he took office. His Twitter tirades against his detractors—from Kim Jong Un to a "so-called judge"—have led to heavy criticism from members of the media and political experts. Trump also has been known to retweet accounts associated with white supremacist and neo-Nazi groups.