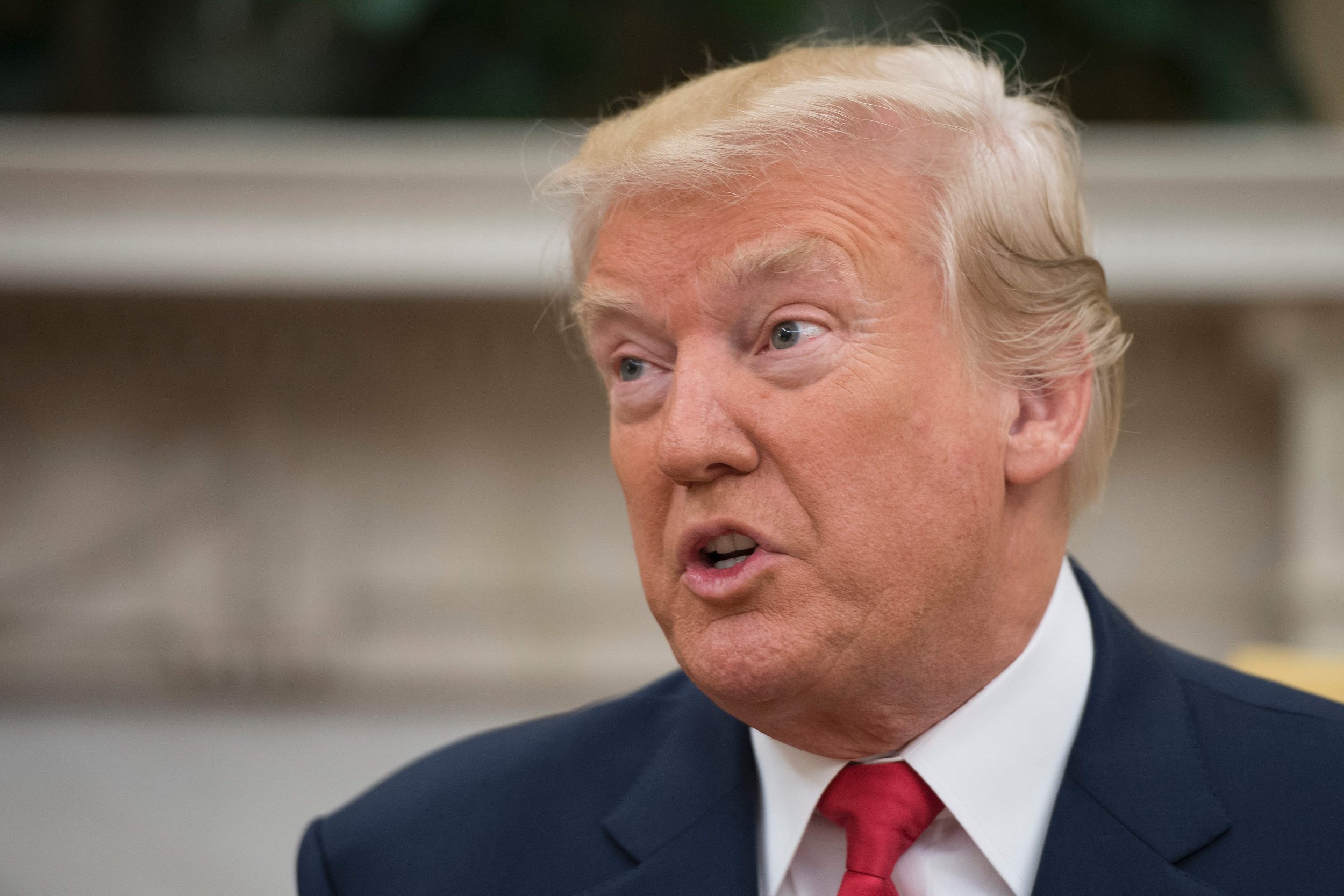 The White House reportedly told a federal court nominee to take down his Twitter account and "behave himself" — advice that, critics say, the president himself does not follow.
Texas Supreme Court Justice Don Willett, who has an impressive 103,000 followers on Twitter, was nominated last month by Trump to fill a seat on the 5th Circuit Court of Appeals. But another member of Texas's highest court, Justice John Devine, told The Texas Tribune that the Trump administration asked Willett to cool it with the tweets.
It is unclear what prompted the White House to censor Willett, though he had tweeted unflatteringly about Trump while he was on the campaign trail, according to LawNewz.
It appears Willett has complied with the White House's wishes. His last tweet was on September 28 — the same day he was nominated. The tweet thanked the president as well as Texas Senators John Cornyn and Ted Cruz. Willett typically used his Twitter stream for humorous comments that were not always political.
It's unclear if Trump knew about Willett's tweets and barbs, but it's ironic that billionaire's administration would require a federal office-seeker to mind his manners on Twitter, given how frequently and aggressively the president uses the social medium.
As of Friday, Trump has 40.8 million followers and has tweeted more than 36,000 times since joining Twitter in March 2009. Willett had tweeted nearly 26,000 times before hitting pause.
Trump declared, in a tweet, on August 1 that only his "enemies" and the "Fake News Media" wanted him to get off social media, and insisted it was his singular way "to get the truth out!" That tweet got more than 139,000 likes, one of the highest amount Trump has received.
Still, voters disapprove of Trump's tweets, with 46 percent in a Fox News poll saying they told like the president's pre-dawn habit. Another 39 percent hoped that Trump would use more more tact when tweeting. Only 13 percent like his tweets the way they are.
Trump uses Twitter not only as a bully pulpit, but as a means to conduct foreign policy. He's blasted North Korean leader Kim Jong Un and called him "rocket man," criticized London's mayor after a terrorist attack earlier this year and even attacked fellow Republicans like U.S. Senator Bob Corker and his Attorney General Jeff Sessions.
Willett was previously under consideration by Trump for the U.S. Supreme Court seat vacated by the late Antonin Scalia, though it ultimately went to Justice Neil Gorsuch.