Will Trump Make It Four Years? How Twitter and His Big Mouth Could Be His Downfall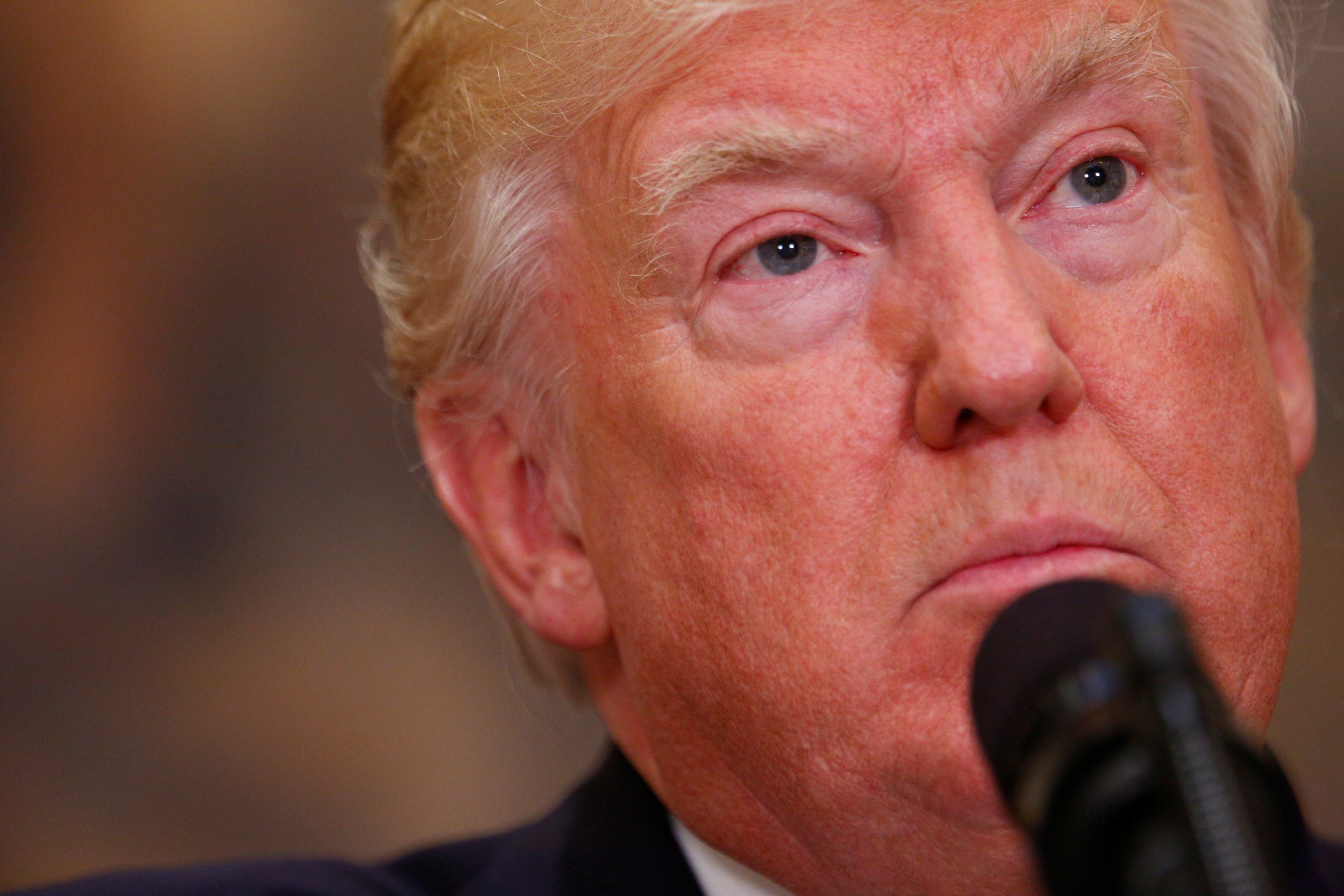 President Donald Trump has taken on "obsessive behavior," constantly sending out defensive tweets, saving morning news programs to watch later and even blurting out during meetings that he's not under investigation, Politico reported Thursday. It's all prompted officials and outside advisers to wonder if his actions have only made things worse for his administration as an investigation into ties between his campaign and Russia continues to widen.
Trump has harped on the fact that former FBI Director James Comey told him he wasn't under investigation, but recent reports have found his alleged actions, meetings and calls with Comey have reportedly led special counsel Robert Mueller to investigate the president for possible obstruction of justice.
Trump's actions since he took office (including the tweets), what he's said at press conferences and Comey's claim that he asked for the investigation into former National Security Adviser Michael Flynn to be "let go" are now fueling concerns among White House officials about his administration and its future. During talks with "associates and allies," Trump has randomly said, without any one asking, "I'm not under investigation," Politico reported. Trump has also told friends and others that a "witch hunt" is being conducted against him.
"It's basically all he talks about on the phone," an adviser who's spoken with the president and his top aides told Politico.
Known to watch cable news often, Trump has even taken to recording morning shows to watch later in the day and has "complained nonstop."
The president launched his latest tweetstorm Friday morning, during which he once again blasted the mainstream media, described the probes of his administration as a "witch hunt" and seemingly confirmed that he is now under investigation.
Trump could be seething and obsessing even more in the coming days. His transition team was ordered to preserve documents related to the Russia investigation by the team's general counsel's office, according to The New York Times on Friday. In part, the memo read that former transition team members "have a duty to preserve any physical and electronic records that may be related in any way to the subject matter of the pending investigations."