Twitter's Verification Policy Changes Invite Questions About Donald Trump's Little Blue Check
Twitter announced via a blog post this morning that it will be updating its process to verify accounts and relaunching its public application process. The company also released a draft of its new verification policy, which both lays out the criteria for accounts to receive the platform's token blue check badge and how accounts that currently have the blue check could lose their verification. (The company also seeks public feedback to help shape the final policy.) What this announcement left many wondering is: Who exactly stands to lose their coveted blue check marks? And does that include Donald Trump?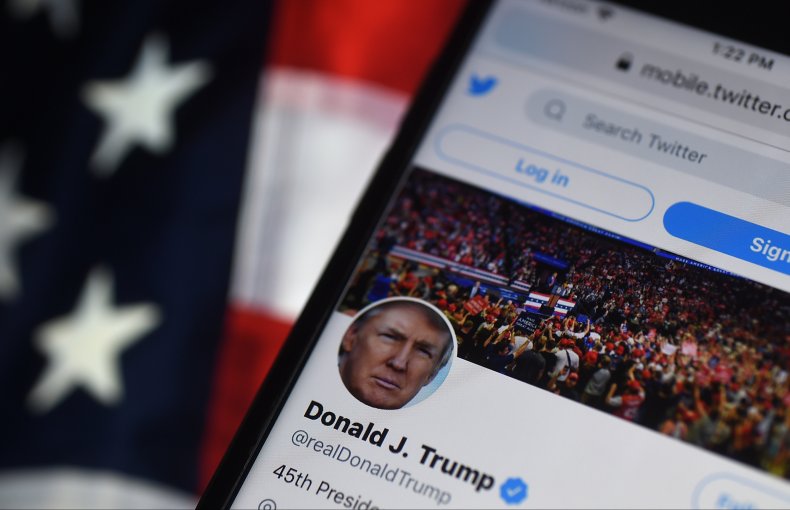 As of right now, Twitter is still being a little vague about the whole process as it irons out the details, but said an official public application process will be revealed early next year. What's being said now is that anyone looking to get a blue check must have an active and complete account, as well as not had their account on lockout for violating Twitter's rules in the past six months, excluding successful appeals. Meanwhile, those who stand to lose their blue checks are people/organizations whose accounts have become inactive or are found to be in repeated violation of Twitter's rules.
This could be problematic for Donald Trump. The sitting president loves to tweet, yet he's often broken Twitter's rules, especially in recent weeks. Since the election, Twitter put click-through blocks on several of his tweets that gave the appearance of questioning the integrity of the election. Twitter has already confirmed that Trump will lose his world-leader protections once Joe Biden is sworn in on January 20. If Trump continues to flout Twitter policy after that date, he could not only lose his blue check mark, but he could be completely kicked off the service.
The company initially started what it refers to as a "pause" on its public verification process three years ago due to "feedback that it [verification] felt arbitrary and confusing to many people." This 2017 pause actually came after public backlash over Twitter's decision to verify the account of Jason Kessler, the organizer of the white supremacist "Unite the Right" rally in Charlottesville, Va., that resulted in 3 deaths and dozens of injuries. The following year, the company announced they would continue to prioritize verification to "focus on protecting the integrity of the public conversation around critical moments like the 2020 US election."
Twitter's policy since that pause three years ago hasn't been clear about who could become verified or how an account might lose verification. The statement from the blog post today says, "We know how important it is to be able to express yourself and understand who you're talking to on Twitter. So today, we're sharing the start of our plans to revamp how people can identify themselves on Twitter, starting with verification."
According to the policy draft, Twitter will only verify "notable" accounts for the time being. The company lists the following as notable accounts: government officials; brands/companies/non-profit organizations; news organizations; entertainment; sports teams; and activists, organizers and other influential individuals.
But those accounts still must follow the same rules as everyone else, or risk losing the blue check status. Newsweek contacted Twitter for comment in relation to Donald Trump, and if he would be allowed any exclusions as a former world leader, etc., but has not heard back as of press time.