Donald Trump Using 'Tyrant's Playbook' With Talk of Violence If Republicans Lose House, Says Democratic Congressman
President Donald Trump is invoking the "tyrant's playbook" and using fanatical language when he reportedly speaks of violent upheaval should Republicans lose control of the House in the fall's midterm elections, according to a Democratic congressman.
Representative Bill Pascrell Jr. of New Jersey was responding Tuesday to a report about Trump's warnings to Christian evangelical leaders on Monday evening. According to NBC News, Trump falsely told the leaders he had gotten rid of a law that prohibited churches and charities from endorsing political candidates and stated: "You're one election away from losing everything that you've got."
Trump also told the assembled group that "violent people" intended to "violently" undo what his administration had accomplished for evangelicals during his time in office.
Parscrell likened the president's reported remarks to those used by fascists, criticism Trump has heard before from all sides.
"This is fascism in the flesh. This is the language of a fanatic that could be lifted from a tyrant's playbook. This is not a warning but an incitement. Unless we stand united against it," Pascrell tweeted.
Trump went even further with the group Monday, according to NBC, and said the midterm elections were about not only his possible impeachment but religious rights.
"The level of hatred, the level of anger is unbelievable," the president said. "Part of it is because of some of the things I've done for you and for me and for my family, but I've done them. … This Nov. 6 election is very much a referendum on not only me, it's a referendum on your religion, it's a referendum on free speech and the First Amendment."
Trump, and his former White House chief political strategist Steve Bannon, have seized on impeachment as a central rallying cry for Republicans as most polls indicate a Democratic takeover in the fall.
The president, and many other politicians before him, have often used apparent threats to their power in order to stir up their bases ahead of major elections. And Trump is clearly aware that loss of the House could prove not only disastrous in an impeachment fight but greatly wound his agenda for the rest of his first term.
Some top Democrats, including Minority Leader Nancy Pelosi, have skirted the issue of impeachment and instead called to focus on a stronger economic message.
Pascrell, and most if not all Democrats, has been highly critical of Trump and his work in office. Most recently, in June, Pascrell and Rep. Ted Lieu of California offered up a resolution calling for Attorney General Jeff Sessions to hand over any information about Trump's use or discussions regarding his pardon powers.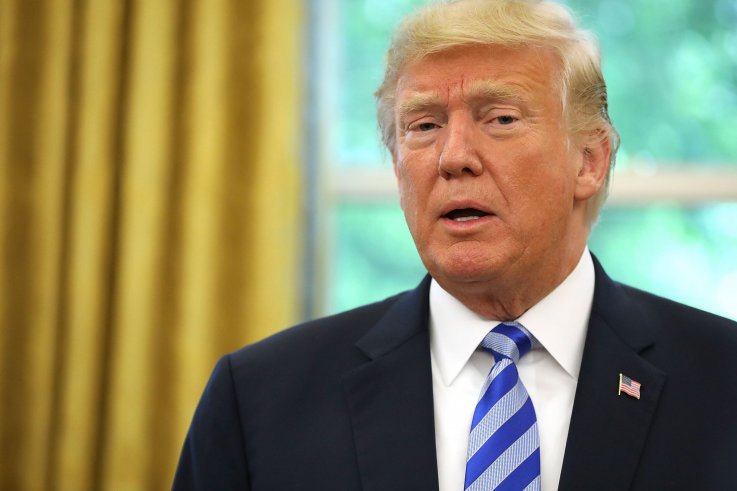 Donald Trump Using 'Tyrant's Playbook' With Talk of Violence If Republicans Lose House, Says Democratic Congressman | U.S.