Trump U-Turns on Abortion Remarks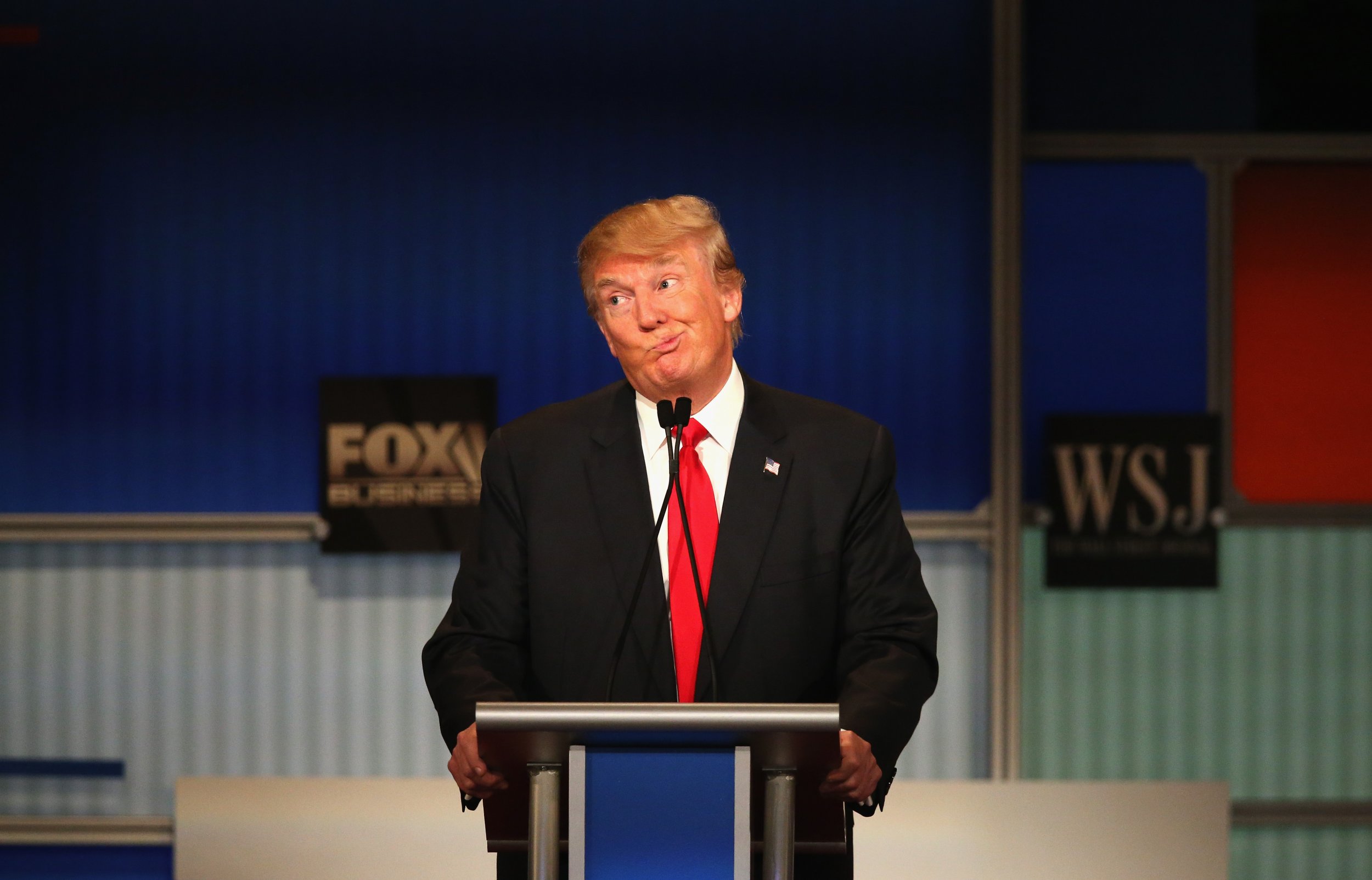 Republican presidential candidate Donald Trump was forced into a dramatic U-turn after suggesting women should be punished for having abortions, if the procedure is banned in the U.S.
Trump originally said that "there has to be some form of punishment" for women who have abortions in an interview with MSNBC for a town hall event . The billionaire's campaign quickly issued a corrective statement, however, explaining that Trump advocated punishment for the person performing the abortion, as opposed to those receiving them.
"The woman is a victim in this case as is the life in her womb. My position has not changed—liked Ronald Reagan, I am pro-life with exceptions," said Trump in his statement.
Abortion is currently legal in the U.S. following a landmark Supreme Court ruling in 1973, and only the Supreme Court or a constitutional amendment could make abortion illegal. The Republican Party's traditional position is that abortion should be illegal and the party opposes funding abortion providers.
Get your unlimited Newsweek trial >
Despite his U-turn, Trump's initial comments were seized upon by both Democrats and Republicans. Hillary Clinton, the leading Democrat candidate, said that Trump's suggestion was "abhorrent," while Republican rival Ted Cruz said that the comments "demonstrated that he [Trump] hasn't seriously thought through the issues, and he'll say anything just to get attention."
His comments were also criticized by pro-life groups such as the March for Life Education & Defense Fund. Jeanne Mancini, president of the group, said that Trump's initial statement showed that he is "completely out of touch with the pro-life movement" and that "no pro-lifer would ever want to punish a woman who has chosen abortion."
Trump is currently leading the race to become the Republican presidential candidate with 736 delegates ahead of Cruz on 463 and John Kasich on 143. A candidate requires 1,237 delegates to be nominated and 943 are still available.
Get your unlimited Newsweek trial >
Trump U-Turns on Abortion Remarks | World