Former Bush Ambassador Says It's 'Embarrassing' to Watch Trump's 'Savage, Brutal Political Tirade' In U.K.
Former U.S. ambassador Nick Burns slammed President Donald Trump's actions and statements during his high-profile state visit to the United Kingdom, saying it was "embarrassing" to watch.
Burns, who was appointed by former President George W. Bush as the U.S. ambassador to NATO and later as the under secretary of state for political affairs, appeared Tuesday morning for an interview with MSNBC to comment on Trump's trip to Great Britain. The former diplomat called out Trump for attacking British leaders, pointing out that Americans would not appreciate a foreign leader doing the same thing during a visit to the U.S.
"We expect our president, any president, on a ceremonial visit, to represent all Americans with dignity with grace, and the president hasn't done that," Burns argued, after warning that the relationship between the U.K. and the U.S. could suffer.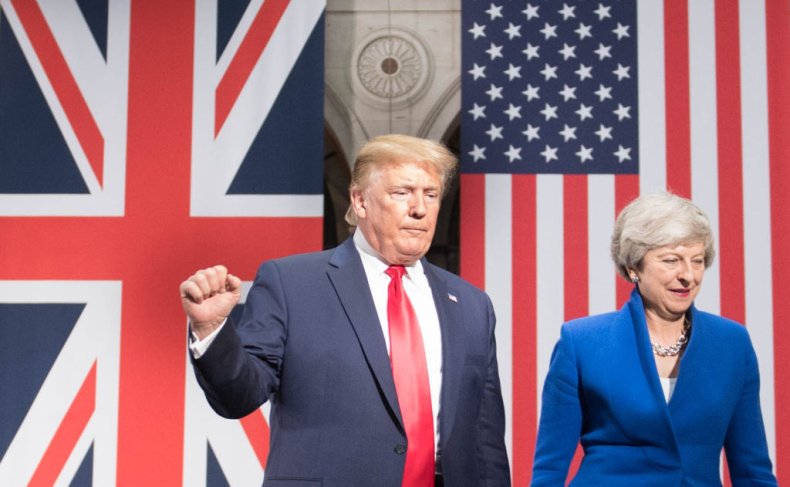 "You criticize the Mayor of London [Sadiq Khan], you criticize the opposition leader [Labour Party leader Jeremy Corbyn] and you frankly don't represent the truth about what's happening on the streets of London," he continued.
"Frankly, it's embarrassing to see the American president call out people in this savage, brutal political tirade of criticizing opposition leaders in another allied country," Burns said. "It just makes life difficult for his hosts."
He then asked how Trump would like it if a foreign leader would come to the U.S. and act in a similar manner. "We wouldn't like it one bit," Burns asserted, "which is why presidents shouldn't do this."
Trump classified London's mayor as a "stone cold loser," arguing in a series of tweets on Monday that he "has done a terrible job" leading his city. The president's criticism came in response to harsh rhetoric from Khan, in which the mayor argued that Trump was "just one of the most egregious examples of a growing global threat," comparing him to "fascists of the 20th century." Speaking to the BBC on Tuesday, Khan added that he saw Trump's attacks as "the sort of thing an 11-year-old would do."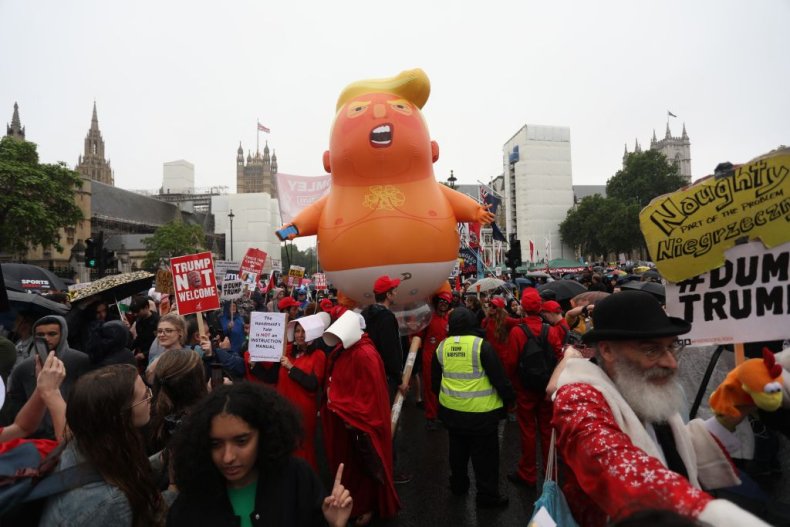 Taking aim at British Opposition Leader Corbyn during a press conference on Tuesday, Trump said: "He wanted to meet with me and I told him no."
"I think that he is, from where I come from, somewhat of a negative force. I think people should look to do things correctly rather than criticize," he added. Corbyn, for his part, confirmed that he had requested the meeting and said he was still ready to dialogue with the U.S. president, despite remaining critical of his policies.
Although Trump has inaccurately claimed that British demonstrations against his state visit are "fake news," mass protests have taken over many parts of London. The president was also booed at the start of a Tuesday morning press conference with British Prime Minister Theresa May. Videos and photos of the protesters have been widely shared by British and international media, as well as on social media. According to government polls, 67 percent of the U.K.'s population has a negative view of Trump, while just 21 percent view him positively.