Will Trump Visit U.K? After Attack on Sadiq Khan, Theresa May Faces Calls to Cancel State Trip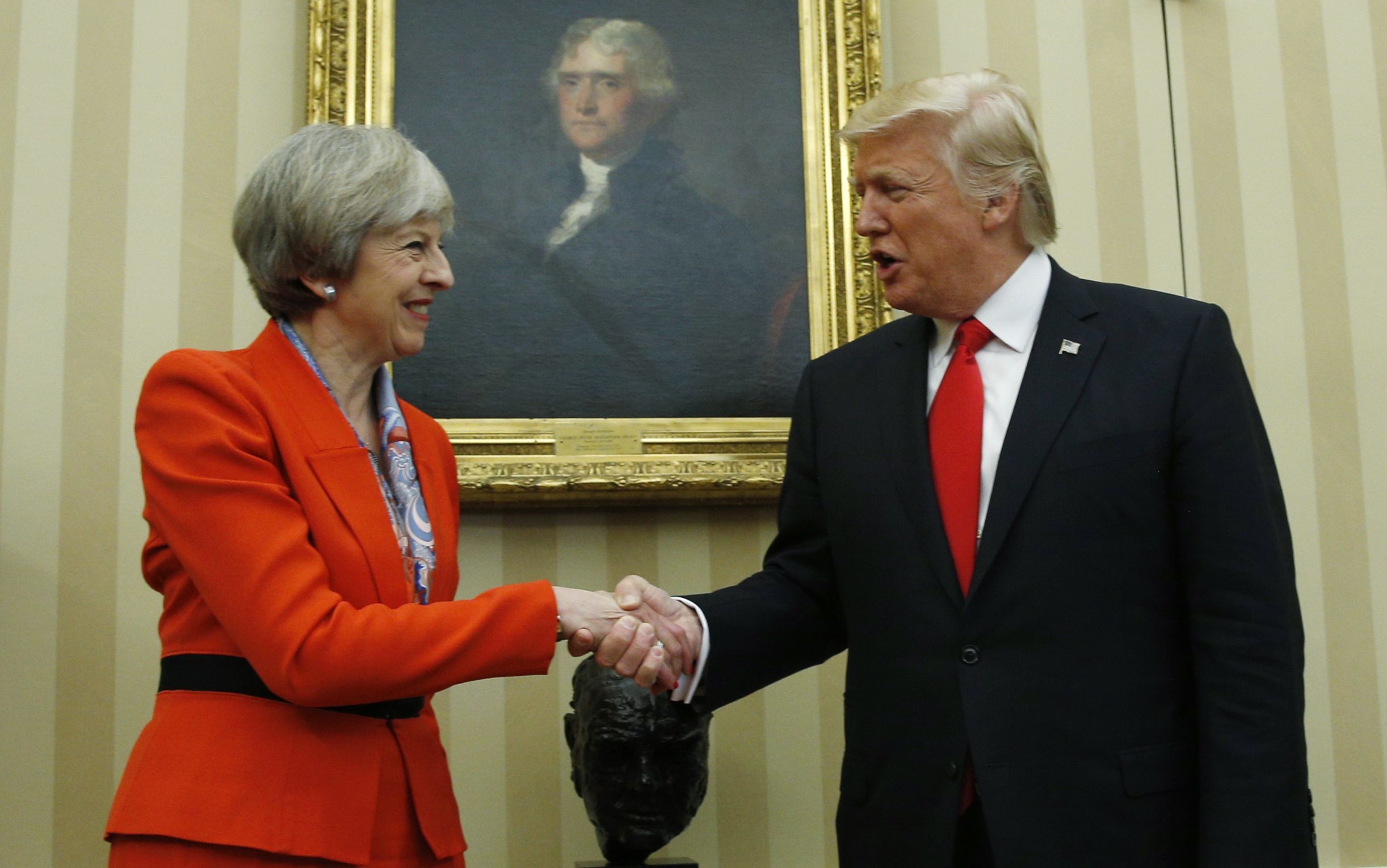 President Donald Trump's already controversial planned state visit to the United Kingdom has just become a whole lot more contentious. Multiple tweets attacking London mayor Sadiq Khan in the wake of Saturday's attack in London that left seven people dead have led several leading British politicians to call for Prime Minister Theresa May to cancel the invitation.
Related: London slams Donald Trump Jr. tweet about Sadiq Khan after London attack
"Sadiq Khan has shown dignity and leadership," said Tim Farron, the leader of the Liberal Democrats. "Theresa May absolutely must withdraw the state visit. This is a man insulting our national values at a time of introspection and mourning."
Just hours after the attack, Trump tweeted: "At least 7 dead and 48 wounded in terror attack and Mayor of London says there is 'no reason to be alarmed!'"
However, the quote from Khan was taken out of context. He was, in fact, cautioning Londoners not to be alarmed by the increased presence of armed police, something the London mayor's spokesman pointed out.
Trump, however, doubled down on his attack Monday morning.
"Pathetic excuse by London Mayor Sadiq Khan who had to think fast on his 'no reason to be alarmed' statement," he tweeted, "MSM is working hard to sell it!"
Those comments were slammed by senior Labour member of Parliament David Lammy.
"You are truly beneath contempt," he said in a series of tweets in reply to Trump. "You are just a troll. Show some bottle please PM. Cancel the state visit and tell Trump where to get off.
"You demean your office by misquoting and smearing the Mayor of a city that has just been attacked and is also the capital of your close ally. You besmirch the presidency, you taint previous Presidents with your behavior & you bring shame on your great country and its great people."
There was already significant criticism when May extended an invitation to Trump during her visit to the White House at the end of January. A petition on the Parliament website calling for the offer of a state visit—which is made on behalf of the queen and often includes a stay at Buckingham Palace—to be revoked received almost 2 million signatures, leading to a debate in Parliament.
In response, the government wrote: "HM Government believes the President of the United States should be extended the full courtesy of a State Visit. We look forward to welcoming President Trump once dates and arrangements are finalized."
May has not directly criticized Trump but did say that, "Sadiq Khan is doing a good job, and it's wrong to say anything else."
The decision would not be up to May, however, if her Conservative Party is voted out of power in Thursday's general election. The leader of the opposition Labour Party, Jeremy Corbyn, had previously said that he was "very concerned" at how quickly into her administration May had made the offer to Trump.